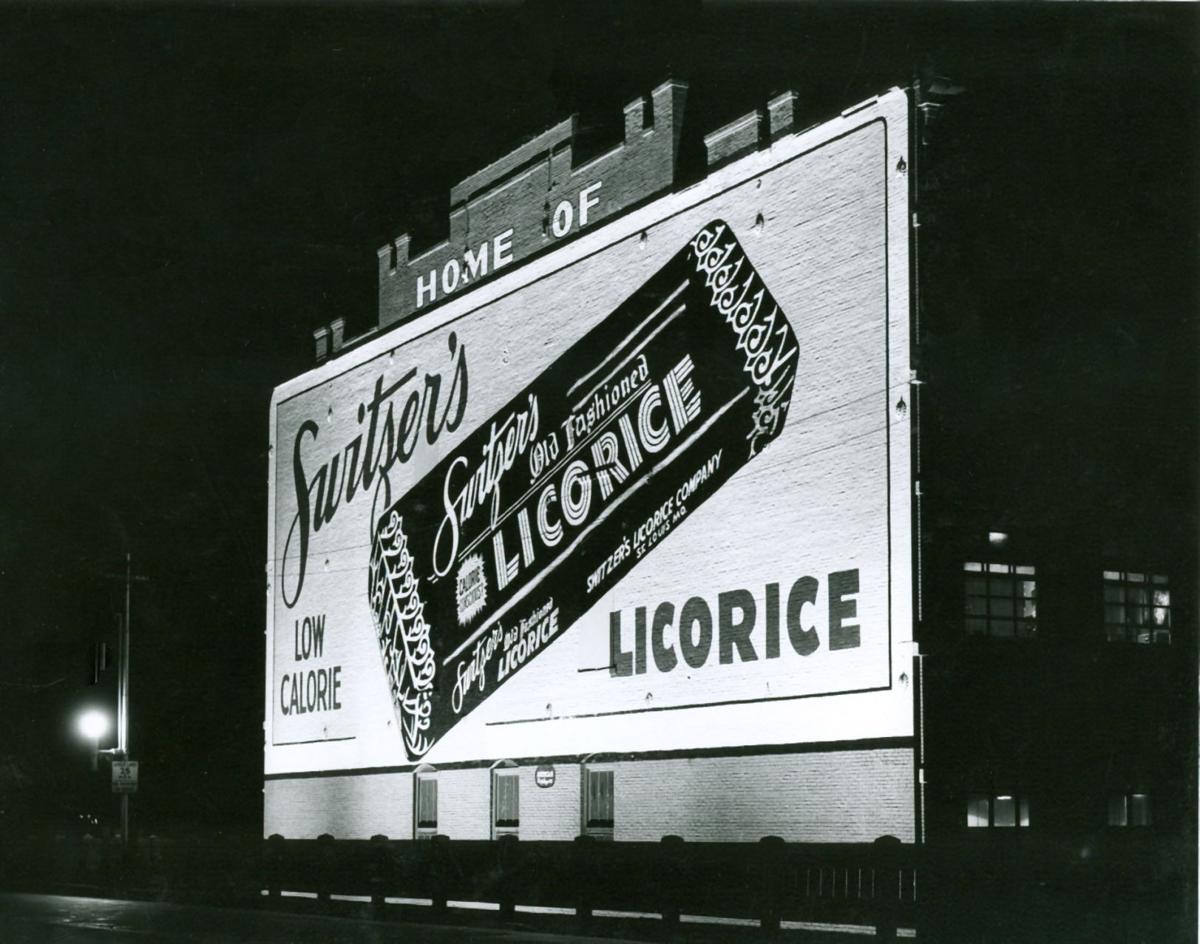 Beyond dentists, who doesn't love licorice?
That tacit question informs Candy Men: The Story of Switzer's Licorice by Patrick Murphy, a sweetly appealing volume released at the start of October by St. Louis' Reedy Press.
The tidy trade paperback totals 192 pages, including an index, and includes dozens of photographs and illustrations (some in color, most in black-and-white).
Murphy – fondly nicknamed the Voice of Channel 9 – has long served as a producer for the Nine Network of Public Media, the metro area's Public Broadcasting Service affiliate. Among other accolades, he has won multiple Emmys from Los Angeles' Academy of Television Arts & Sciences and has narrated KETC's invariably lapidary Living St. Louis program (which devoted part of its Oct. 19 episode, archived online, to Switzer's).
For nearly a quarter of a century, Murphy also has moderated the St. Louis Speakers Series, which Town and Country's Maryville University presents at Powell Hall during years unclouded by global pandemics. Last but scarcely least, in his spare time, the polymath works as a visual artist, creating striking paintings and woodcuts.
Charmingly, Candy Men functions both as a confectionary tale and as a familial memoir. "The following story is mostly true," Murphy states in his preface. "It's the story of two Irish-American families whose faith in their future was founded on candy. Mostly true, because what really happened lies in a foggy place somewhere between the public records and a world of anecdotes and family myths."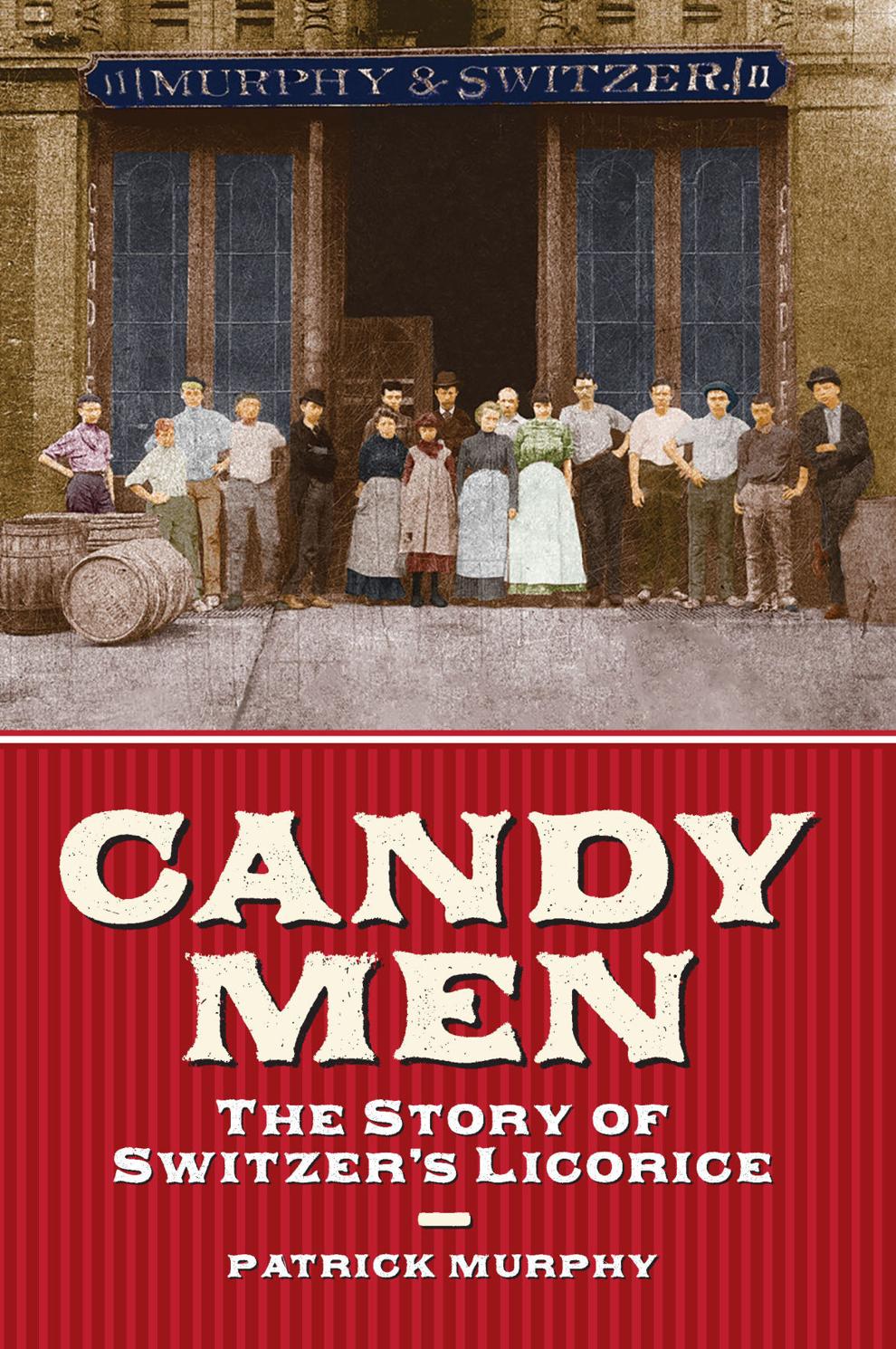 One of those families from the Emerald Isle bore the surname of Switzer (previously Schweitzer). And the surname of the other family? Murphy. The back cover of the new Reedy Press offering notes that its author "spent his boyhood hearing family stories about the Switzer Licorice Company, where his father, grandfather and great-grandfather worked as candymen."
In Candy Men, Murphy almost perforce exercises considerable narrative skill describing such things as late 19th-century St. Louis' impoverished Kerry Patch neighborhood: "tightly packed slums where the air was heavy with coal smoke and putrid fumes from animal rendering plants."
Murphy also relates that the Switzer's story effectively started when confectioner Joseph Murphy and salesman Frederick Switzer partnered to found the company of Murphy and Switzer Candy, housed, by 1886, in a five-story brick building at 11 N. Main St.
"If it were still standing today," Murphy nonchalantly adds regarding that building, "it would sit directly between the legs of the Gateway Arch … "
Ironically, the confection for which most moderns know Switzer failed to appear in full force till more than half a century later, when World War II caused the rationing of butter, other dairy products and sugar – but not corn syrup, flour and molasses, key ingredients of a treat dating from Pharaonic times.
By the summer of 1940, "the company was promoting a new product, the Switzer's Old-Fashioned Licorice Twist," Murphy relates. "Soon to follow the black licorice twists were bites, bars and sticks. A 1943 daily stock inventory sheet included such licorice products as Long Jumbos, Licorice Cigarettes and Cigars, Plugs, Black Whips, Pipes and something called the Licorice Block."
The back cover of Candy Men nicely encapsulates the rest of the tale, which included the company's ultimate sale, 1998 superannuation and 2004 resurrection at 27 N. Gore Ave. in Webster Groves: "In a story that passes through three generations, two World Wars, economic depressions and labor unrest, the Murphys and the Switzers dedicated their lives to keeping the dream alive until it was put to an end by forces beyond their control. And yet, in an unlikely turn of events, the story continues today with a fresh twist and a renewed life of its own."
Toward the end of Candy Men, Murphy movingly reflects, "The notion that a dream can be built upon candy is as strangely powerful as the fact that when it seemed to have died, it came back to life, bringing a touch of sweetness to our lives."
Reedy Press, 4677 McRee Ave., St. Louis, 314-833-6600, reedypress.com