Jennifer Silverberg – who has photographed on-location across the country and around the world – was already working from home when the COVID-19 pandemic hit.
The photographer – whose portfolio includes clients ranging from the commercial food and farming industries to lifestyles and even cannabis production – had recently moved into a new house that doubled as a stylish photography studio in a quirky corner of Webster Groves. Silverberg and her husband worked with Nick Adams, owner of St. Louis' Mademan Design, to bring the dream space to reality. The process was a long time in the making.
"I'd outgrown the studio I was in – not enough storage, and the kitchen wasn't what I needed for food photography," Silverberg says. "We'd also outgrown our home at the same time."
Silverberg's husband suggested the idea of a live-work home. With his 9-to-5 and her chaotic, all-consuming photography business, the couple needed a solution that accommodated both of their schedules. The only problem? What Silverberg wanted either didn't exist or wasn't on the market. They each had an epiphany: People build houses, right?
The couple contacted Adams, whose company specializes in sustainable design projects. Years back, they'd spotted his name outside an impressive house and kept it in mind. The three started talking numbers, but Silverberg's vision didn't match the required budget.
Coincidentally, after the couple decided to table talks with Adams, Silverberg was assigned to shoot photos of the designer-architect for a local lifestyle publication. They spent nearly an hour and a half together – 20 minutes taking pictures and the rest of the time discussing the live-work house. By the end of their time together, Adams agreed to take on the project.
"He was really great at not only hearing our wants, needs, concerns – all of that – but also managing our expectations," Silverberg says. "For someone who has zero experience in creating a space, I knew what I wanted but didn't know the ins and outs. And he did the proper amount of educating and bringing us through that process."
No detail was left unconsidered in the design of Silverberg's studio. While the couple lives on the second floor, the bottom level of the house is dedicated to her workspace. It features a showpiece kitchen with an extra-large island for food prep, ample storage, two refrigeration columns, two ovens, a range cooktop with six burners and a char grill.
Other parts of the studio offer abundant natural light and plenty of empty space that can be transformed into anything a shoot requires. There's also a sizable garage door that makes it easy to load and unload equipment and products directly into the studio.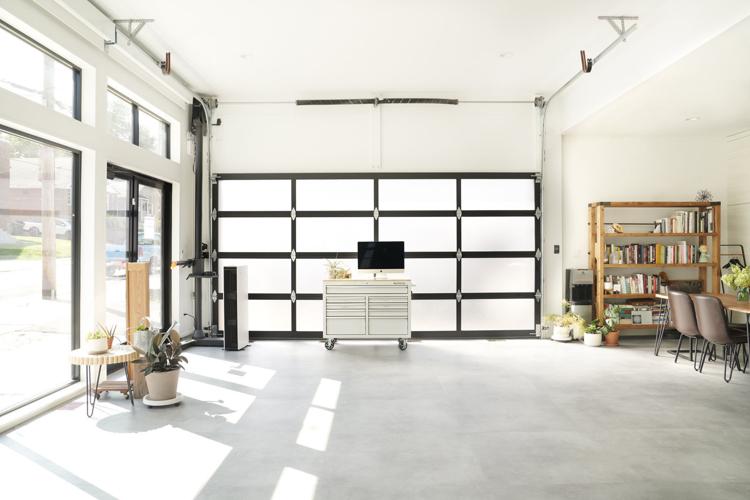 This ease contributes to the studio's streamlined-yet-attractive workflow. Silverberg credits much of the space's appeal to its design.
"There's a certain sort of quiet elegance in its simplicity," she says. "It speaks to my own aesthetic, both photographically and just personally."
But like so many small businesses, Silverberg's setup changed when the city issued COVID-19 restrictions. The studio shut down completely in the first few months of the pandemic, when little was known about the virus and how to keep people safe. Now, she has a system down pat.
In addition to following federal Centers for Disease Control and Prevention guidelines like wearing masks, social distancing and sanitizing frequently – and investing in an impressive air-filtration system – Silverberg produced a video that demonstrates how clients can work remotely with her team. People can watch her work via livestream and view Silverberg's computer screen during shoots to ask and answer questions, make suggestions and interact in other ways.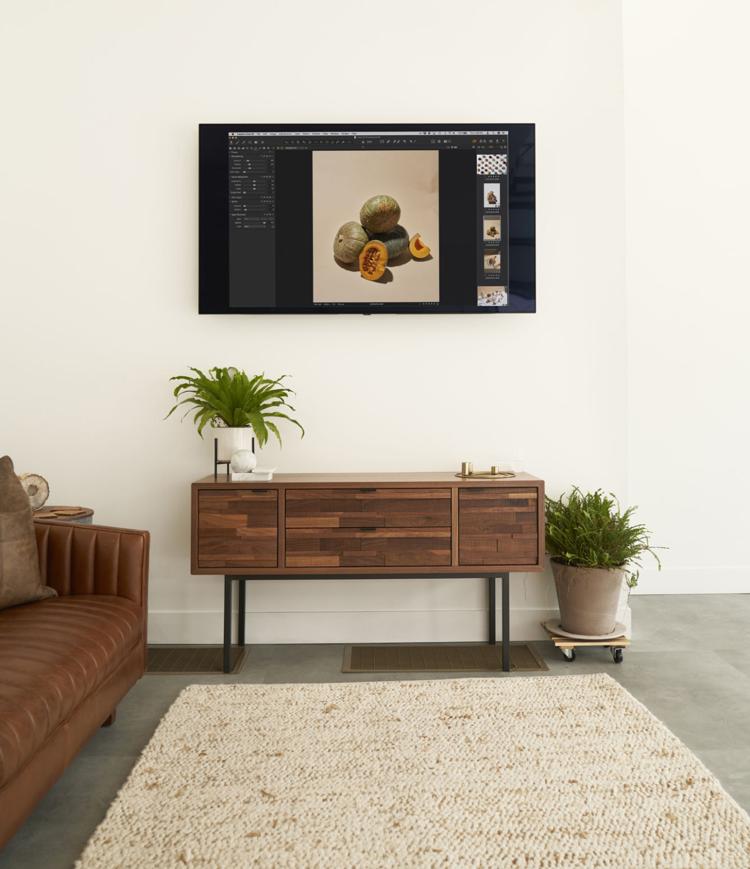 "[It] changes almost nothing, except they're not here," she says. "We can communicate in real time with plenty of room for 'on-set' decisions to be made."
Silverberg expects these conveniences to survive well past the pandemic. Still, the expert design of her new space helped Silverberg more easily adapt to the rapidly changing coronavirus restrictions and best practices. Combined, the modern approach to photography showcased her commitment to serving clients – and delivering killer creative no matter the obstacle.
"I freaking feel lucky every day to be here," she says. "Especially during a pandemic." 
Jennifer Silverberg Photography, jennifersilverberg.com