The Festival of Nations, hosted by the International Institute of St. Louis, has seen many iterations in the more than 100 years since the institute was founded. But from launching in St. Louis' Municipal Auditorium (now Stifel Theatre), to the current festival held in that municipality's Tower Grove South neighborhood every August, the beloved event has always carried the mission of connecting people with other cultures and customs through food, art and stories.
"The Festival of Nations has grown into one of the most popular outdoor annual events in our region," says Anna Crosslin, president and CEO of the institute and director of the festival. "It draws more than 100,000 visitors each year, especially in the [young adult] demographic. People love the crowded nature of the stages and food booths."
However, faced with the COVID-19 pandemic, what has always previously made the festival a wonderful experience presented a challenge this year.
"We talked it through – about cutting down the food booths or spreading them out – but ultimately, it would damage that dense feeling that people loved about the festival," Crosslin says. "We decided it made sense to launch a virtual festival that would be able to maintain some of the elements that really excite people."
The three-day event begins on Aug. 28, with a schedule of digital events posted on its website the week before. "You can pick and choose how many [events] you want to participate in," Crosslin says. "Some are through Zoom and will require registration, while others are open for people to participate in during any time in the three days."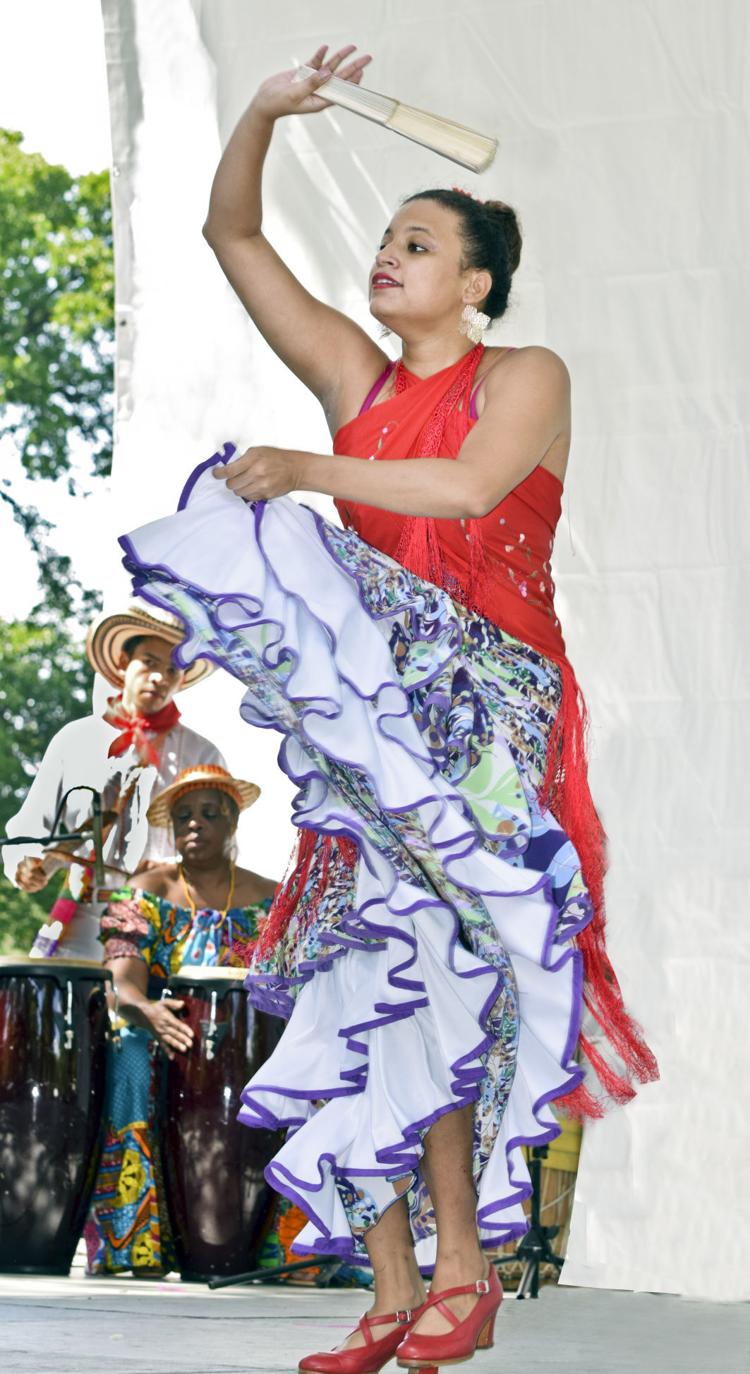 These events include a discussion with children and young adults who have grown up in immigrant households; an opportunity to nominate and leave reviews for your favorite ethnic restaurants, with a map online that allows you to search by ethnicity; and demonstrations on cooking, music and crafts from different cultures. The full schedule will appear on the festival's Facebook page – where events will also be livestreamed throughout the weekend.
"There will be an invitation for people to tell their story of migration online throughout the weekend," Crosslin adds. "It's all about St. Louisans sharing their history with photos and archival pieces. It's an opportunity for people to find commonality in their individual stories."
The virtual festival might have been born out of necessity, but Crosslin welcomes this newest iteration of the event. "Even when live festivals return, we will have the virtual festivals [for people who] are unable to visit Tower Grove," she says.
Livestreamed events from virtual festivals will also be recorded and uploaded online, for anyone who wants to view them throughout the year, thereby creating a digital resource for educators teaching global studies or similar subjects.
"We bring people together through experiencing the cultures and customs of others," Crosslin says. "We can cross barriers and build bridges together."
International Institute of St. Louis, Festival of Nations, festivalofnationsstl.org