A mainstay in the South Grand Dining District currently offers its Asian-fusion menu for pickup and delivery. VP Square cooks up a variety of appetizers, entrees, lunch specials and more.
"We're happy to offer our food to the community as a source of comfort in this confusing time," says owner Victor Pham. "We're doing the best we can to keep things as safe as possible."
The casual pan-Asian concept debuted in March 2018, serving specialties such as bánh mì, hot pots and bubble tea in popular flavors including taro and mango. Since opening, best-selling items have included tonkotsu ramen, bibimbap, a Hawaiian poke bowl and a VP fried rice special with smoked bacon, sweet and spicy Chinese sausage, barbecue chicken, bean sprouts, egg, green onion, kimchi and carrots.
A lunch menu is also available during business hours from 11 a.m. to 3 p.m., featuring bowls, you-pick-two and bento box options for those looking to sample a variety of items.
For instance, a Vietnamese-style curry chicken plate features chicken simmered in coconut milk with lemongrass, onion, carrot and cilantro, served with a crusty baguette. For chicken in another preparation, try it fried tempura-style. The battered boneless chicken thighs come served with turmeric-coconut rice, pickled daikon, carrots, shredded cabbage and cilantro.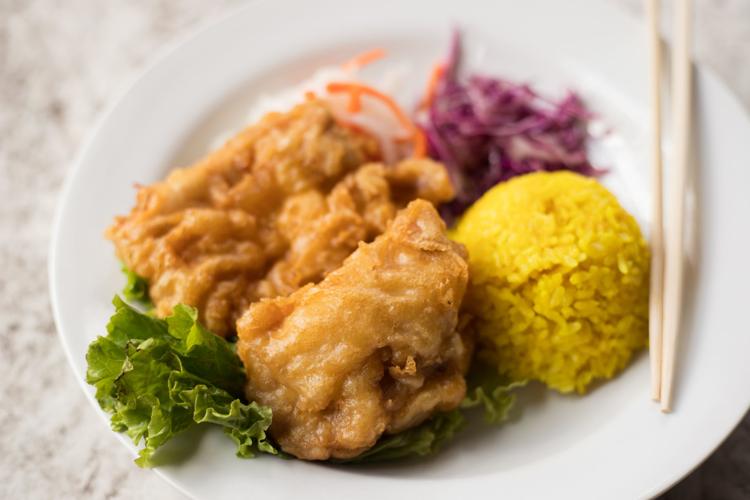 Additional entrees include a spicy pork rice bowl with pork tenderloin seared in gochujang pepper sauce and stir fried with vegetables, sweet soy and Asian pear braised beef. All entrees are served with your choice of miso soup or a house salad.
The you-pick-two combo is served with veggie egg rolls. Choose from the following options: half of a beef bulgogi bánh mì, hot and sour soup with shrimp and pork dumplings, and chicken salad with wasabi dressing. A bento box is also available with four pieces of California roll sushi, two pieces of shrimp tempura, steamed rice with curry chicken, a house salad with ginger dressing and miso soup.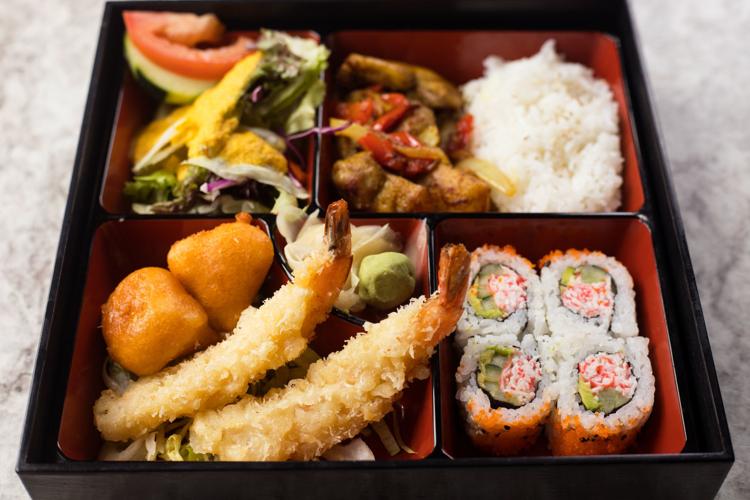 For even more sushi options, the Pham family's other business in the neighborhood, Cafe Mochi, offers similar pickup and delivery options for its sushi-centric menu.
VP Square is currently open Tuesday through Thursday from 11 a.m. to 9:30 p.m., Friday and Saturday from 11 a.m. to 10 p.m., and Sunday from 11 a.m. to 9:30 p.m. Call the restaurant line to place a pick-up order (a curbside option is available by request), or order delivery via Postmates, Uber Eats or DoorDash.
VP Square, 3611 Juniata St., Tower Grove South, St. Louis, Missouri, 314.833.4838, vpsquare.net
Be the first to know
Get local news delivered to your inbox!