For fast-casual takeout in Clayton or downtown St. Louis, UKRAFT offers a health-conscious menu of wraps, sandwiches, salads, grain bowls and breakfast items, all available for curbside pickup through online ordering.
Brothers Matt and Mike Ratz own UKRAFT, which began as a food truck in 2018. Its first bricks-and-mortar location opened in Clayton the next year; the local brand's St. Louis storefront opened just this January.
"We're a healthier fast-casual concept that is served conveniently through dine-in, pickup and delivery," Matt Ratz says. "We have a focus on catering as well. We offer a little something for everyone, including gluten-free, vegan and vegetarian options."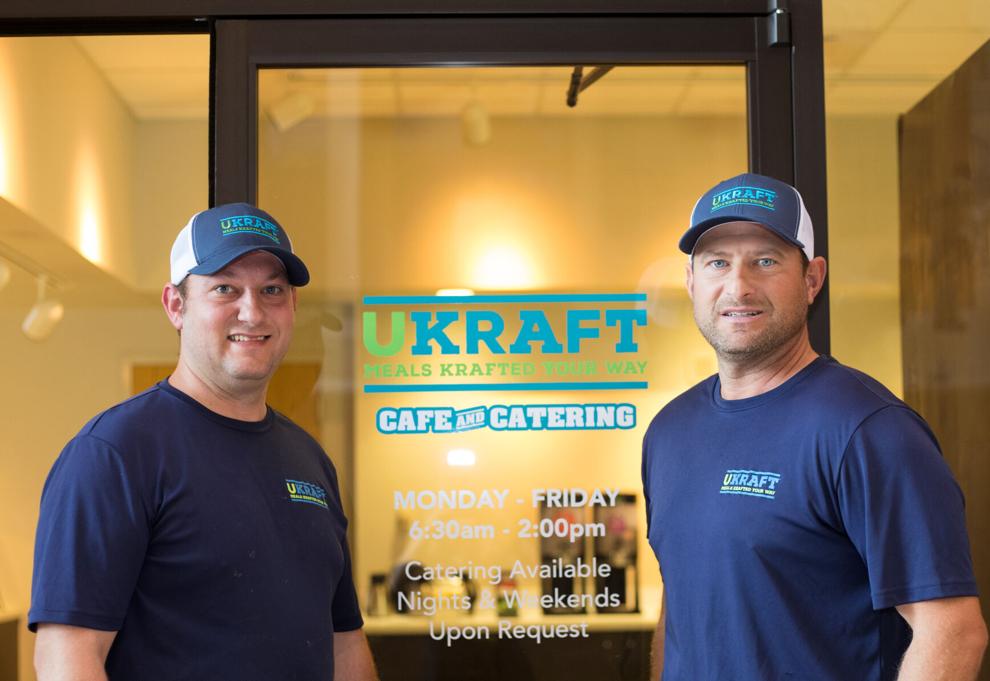 From the menu, customers can choose from such popular UKRAFT items as a Baja California wrap with black bean-corn salsa, pico de gallo, avocado, pepper jack cheese, antibiotic-free chicken and chipotle-lime vinaigrette.
That flavor combination, along with many others, also comes as a salad or grain bowl made with wild rice or quinoa. Vegan options include a Caribbean jerk jackfruit with cabbage and mango slaw.
The breakfast menu features such favorites as the Southwest Sunrise, with local free-range eggs, turkey sausage, avocado, pepper jack and chipotle aioli – available as a sandwich on brioche, a wrap on a grilled tortilla or a bowl over sweet potatoes.
The St. Louis location otherwise offers smoothies, made with frozen fruit and protein powder from Fenton's 1st Phorm, according to Matt Ratz. Customers can build their own or choose from six different flavor combinations, like chocolate-peanut butter and banana – incorporating chocolate protein, peanut butter, bananas, oats, cocoa and almond milk.
UKRAFT, 8182 Maryland Ave., Clayton, 314-757-7075; 701 Market St., St. Louis, 314-376-4352, ukrafteats.com