NV SCARPETTA TIMIDO BRUT ROSÉ
Grape: 100% Pinot Nero
Location: Friuli, Italy
Owners/Winemakers: Lachlan Mackinnon-Patterson and Bobby Stuckey, M.S.
Approximate Retail Price: $15
Website: scarpettawine.com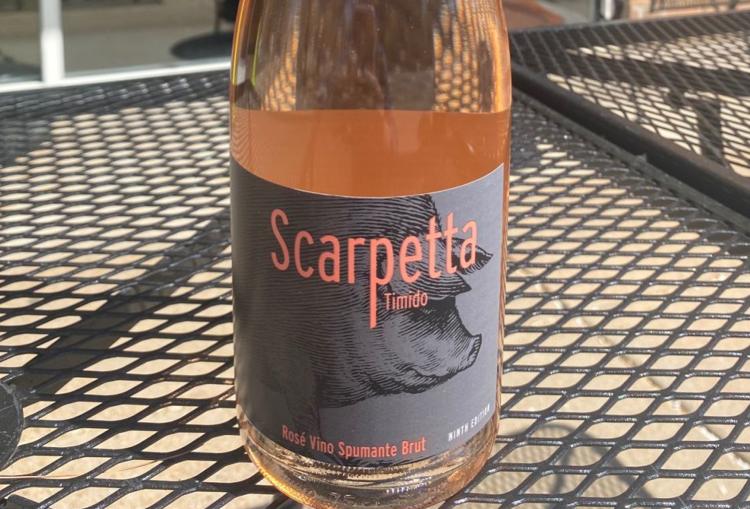 TASTING NOTES:
Color: Pale but vibrant pink
Aroma: Slight bit of citrus at the start, followed by bright red fruits like strawberry and enticing floral notes
Taste: Dry and crisp with fresh fruits and herbal notes, followed by great acidity
In late 2006, an article in Wine Spectator announced that the co-owners of Boulder, Colorado's Frasca Food and Wine – Bobby Stuckey, Master Sommelier, and Lachlan Mackinnon-Patterson, head chef – were going to start making a white wine for their restaurant. Reflecting Frasca's Friulian style, it only made sense to make the pair's wine, a single varietal Friulano named La Scarpetta, in the northeast Italian area of Friuli.
What started in 2007 as 50 cases of Friulano for the restaurant has since grown into a full line of Friulian wines, including a Barbera from Italy's Piedmont region with nationwide distribution. In fact, Stuckey and Mackinnon-Patterson's line now features 12 different wines altogether.
Scarpetta's sparkling brut rosé, Timido (Italian for "shy"), numbered among the first of the wines created when Stuckey and Mackinnon-Patterson expanded their line. Over the years, they experimented with several different blends of varietals, such as glera (used in prosecco) and the fruit of the Italian wine-growing area Valdobbiadene. But by this, their "ninth edition," the pair finally settled on 100 percent pinot nero (more commonly known here as pinot noir).
Scarpetta wines can be easily recognized by their labels, each bearing the almost mascotlike image of a pig. The inspiration for the pig comes from Stuckey and Mackinnon-Patterson's love of Italy's Prosciutto di San Daniele.
Food Pairings: Timido would be excellent as an aperitif or with salumi, especially prosciutto at the start of a meal. It also would go quite well with leafy salads and lightly seared fish – and it can always be enjoyed on its own, while one sits on a patio in the spring sunshine. 
Certified Sommelier Stanley Browne owns Webster Groves' Robust Wine Bar, whose retail wines (despite the restaurant's temporary coronavirus-related closure) remain available for phone orders and pickup, while supplies last.
Be the first to know
Get local news delivered to your inbox!