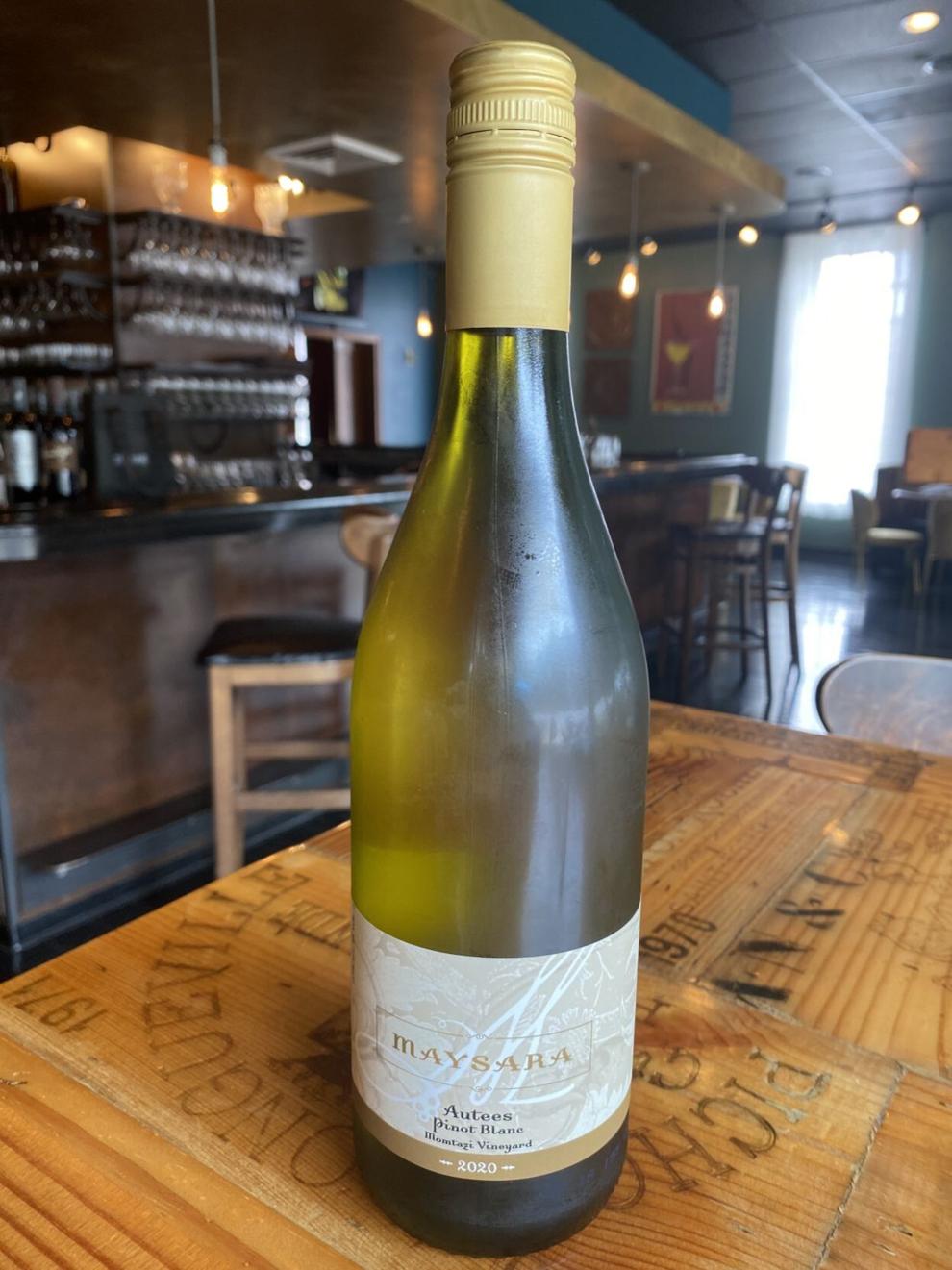 Grapes: 100% Pinot Blanc, Momtazi Vineyard
Location: McMinnville, Oregon
Owners: Moe and Flora Momtazi
Winemaker: Tahmiene Momtazi
Approximate Retail Price: $19
Website: maysara.com
TASTING NOTES:
Color: Pale straw-yellow with a reflective surface
Aroma: Tantalizing with a bright and aromatic nose filled with citrus blossom stone fruits and ripe apple with hints of grass, pineapple and a touch of almond
Taste: Light-bodied palate with crisp acidity and intense flavors of apple, pear and grapefruit, with minerality and peach on the refreshing finish
In 1997, Moe Momtazi and his wife, Flora, purchased just under 500 acres of land in McMinnville in Oregon's famed Willamette Valley and began preparing the land to be a vineyard and winery.
The property – previously a wheat farm abandoned for years – allowed the couple to start their vineyard on land basically devoid of human influence. Today the vineyard, which now totals 532 acres, remains fully sustainable and has been certified Biodynamic by the Philomath, Oregon-based nonprofit Demeter Association.
The Momtazis' three daughters now run Maysara Winery (maysara means "house of wine" in Persian). Mostly known for its wide array of pinot noirs, including a sparkling pinot noir rosé, Maysara also produces riesling, pinot gris and pinot blanc.
The pinot blanc Autees bears the name of the Persian goddess who protects all trees and plants on Earth – fitting for a winery dedicated to land preservation.
Pinot blanc, a mutation of pinot noir and a fascinating, incredibly versatile varietal, tends to have a creamier feel and fuller body than its cousin, pinot gris. Depending on where it's made, its style can bear a lighter, crisper feel or can be full-bodied, complete with barrel treatment and malolactic fermentation (basically, the conversion of a wine's malic acid into lactic acid).
A sublime representation of the varietal, Autees originates from clean, American soil, with the wine vinified with an old-world approach. Slightly creamy yet still crisp, it exhibits good acidity and a myriad of fruits and flowers in the nose and on the palate that should leave first-tasters in love.
Food Pairings: Roasted chicken, sea bass and other white fish, pasta with tomato or cream sauce, mushrooms, oysters, shrimp, scallops, grilled or sautéed vegetables, and crème brûlée all pair well with Autees. 
Certified Sommelier Stanley Browne owns Robust Wine Bar in Webster Groves.