2019 CHÂTEAU DES MURAIRES SÉDUCTION ROSÉ
Grapes: Grenache, Syrah, Carignan, Vermentino
Location: Provence, France
Owner: Bernard Magrez
Approximate Retail Price: $24
Website: bernard-magrez.com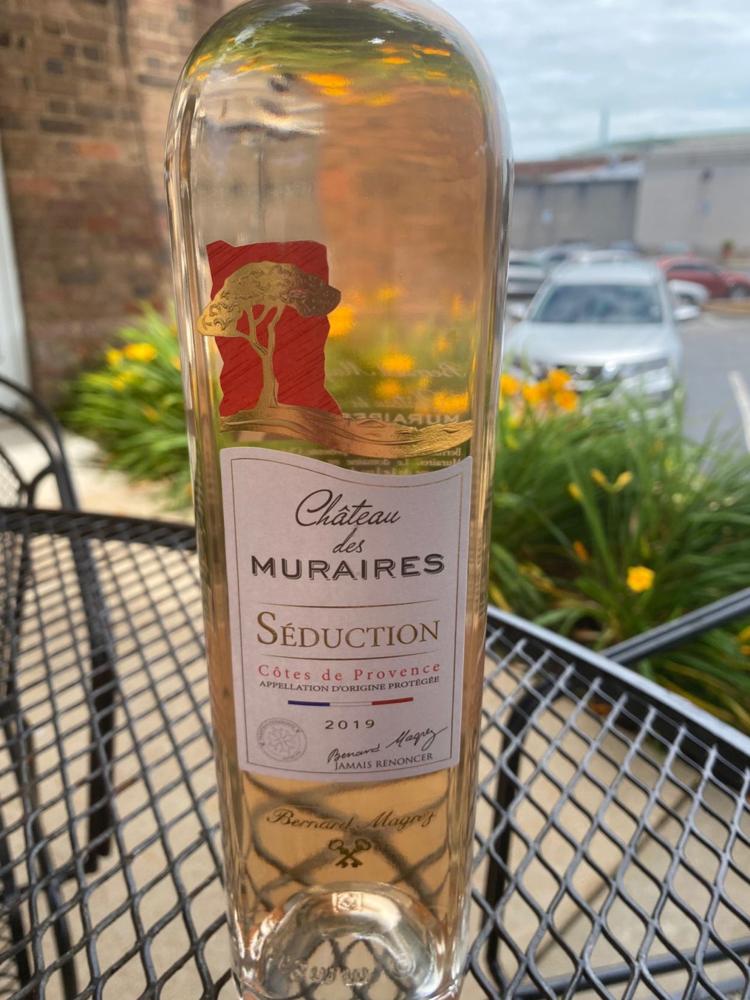 TASTING NOTES:
Color: Very pale pink with hues of salmon and honeysuckle leaves
Aroma: Fragrantly floral at first, including a hint of lavender, but giving way to light red fruits and mild citrus
Taste: Light and acidic, with delicious strawberry and Rainier cherry, and a long, seductive finish
After the phenomenon of white zinfandel wielded its influence on the U.S., it took some time for many of us to recognize, embrace and finally adore dry rosé. Today, rosé has become so popular that a vast majority of wineries around the world include at least one dry rosé in their product lines.
Because of a surge in popularity and production alike, consumers can appreciate a vast array of styles of rosé. In Provence, Southern France, which has been producing rosé far longer than most other regions of the world, one can find a paler, more delicate style of rosé. The winery of Château des Muraires there has dedicated itself to producing elegant, dry rosé.
Its flagship wine, Séduction, definitely earns its name. Its pale color and tantalizing aroma draw you in, while the light-bodied palate and lingering finish entice you to stay. Every year it's released, it sells out quickly, and those who delay in savoring it often miss out.
Château des Muraires ranks as just one holding in the vast oenological empire of French wine magnate Bernard Magrez. Magrez may well be best known for his ownership of several Bordeaux estates, including Château La Tour Carnet and Château Pape Clément, though he also owns many other wineries throughout France and around the globe.
Food Pairings: Rare seared, encrusted tuna, bacon-and-mushroom flatbread, mushroom risotto, mild soft cheeses, beef tenderloin with red wine reduction, seared duck and truffles all ably complement Séduction. 
Certified Sommelier Stanley Browne owns Robust Wine Bar in Webster Groves.
Be the first to know
Get local news delivered to your inbox!