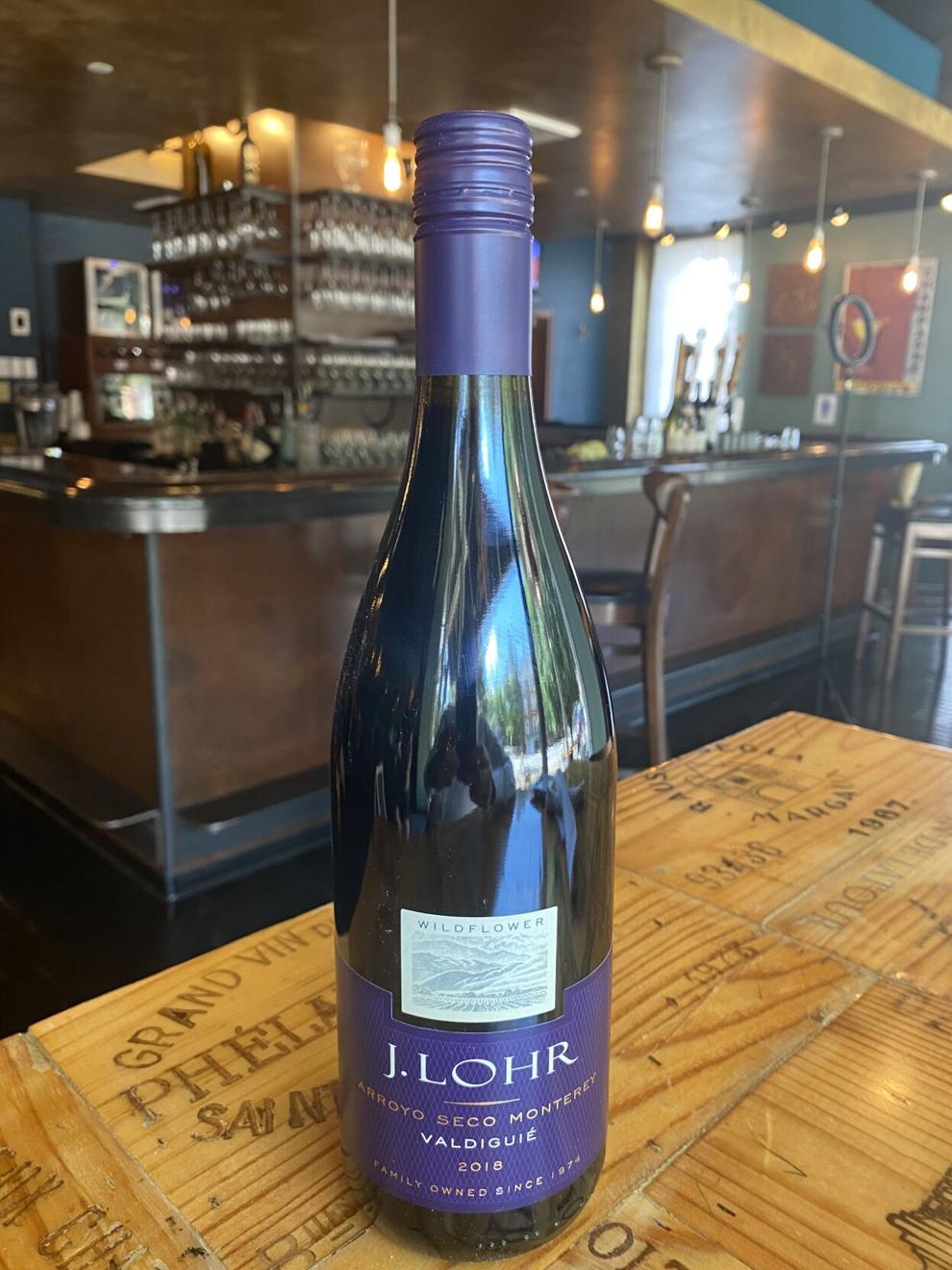 Grapes: 100% Valdiguié
Location: Arroyo Seco, Monterey, California
Owner: Jerry Lohr
Winemaker: Brenden Wood
Approximate Retail Price: $14
Website: jlohr.com
TASTING NOTES
Color: Dark, but clear with deep ruby and mulberry hues
Aroma: Very fruity, with heavy accents of cherry and raspberry and slight herbal undertones
Taste: Bright and bouncy with lower tannins and excellent acidity – dried cranberries, blue fruit and ripe red plum dominate the palate
J. Lohr Vineyards & Wines, a name well-known among oenophiles, was founded by Jerry Lohr more than 50 years ago. Lohr, who grew up on a farm in South Dakota, used all of his agricultural experience and skill when he set forth to plant vineyards in California.
Lohr decided on two little-known locations on the central coast. He chose the Arroyo Seco ("dry stream") area for its cooler climate and rocky soils, which made it ideal for growing chardonnay. Roughly 75 miles south, he also chose the Golden State's Paso Robles American Viticultural Area, citing it as an exemplary location for concentrating on Bordeaux varietals like cabernet sauvignon and merlot.
These wine areas now number among the most popular and well-known along the central coast, with J. Lohr (whose vineyards and wine styles have also grown and flourished over the decades) one of the foremost names for wine from there.
Sustainability has always been an important practice at J. Lohr, which works hard not only to preserve ecology on the land and in the vineyards but also to ensure the highest quality of wine produced. Lohr's extensive experience in agriculture has influenced not only his namesake company but also surrounding wine areas.
Of the many varietals and styles of wines produced at J. Lohr, the Wildflower Valdiguié ranks as a rare gem. A dark but refreshingly light-bodied wine, its namesake grapes ripen late in the season and flourish in Arroyo Seco's windy climate. From extensive pruning of the vine to careful attention to vinification, including whole-cluster fermentation, the wine made from those grapes taste truly unique and delicious. Made in the Beaujolais style, the Wildflower Valdiguié possesses many of the same attributes of Beaujolais while retaining its own identity and distinctiveness.
Food Pairings: Savor this wine either at room temperature or slightly chilled, with light cheeses and fresh fruit, charcuterie, white meats and vinaigrette salads. 
Certified Sommelier Stanley Browne owns Robust Wine Bar in Webster Groves.