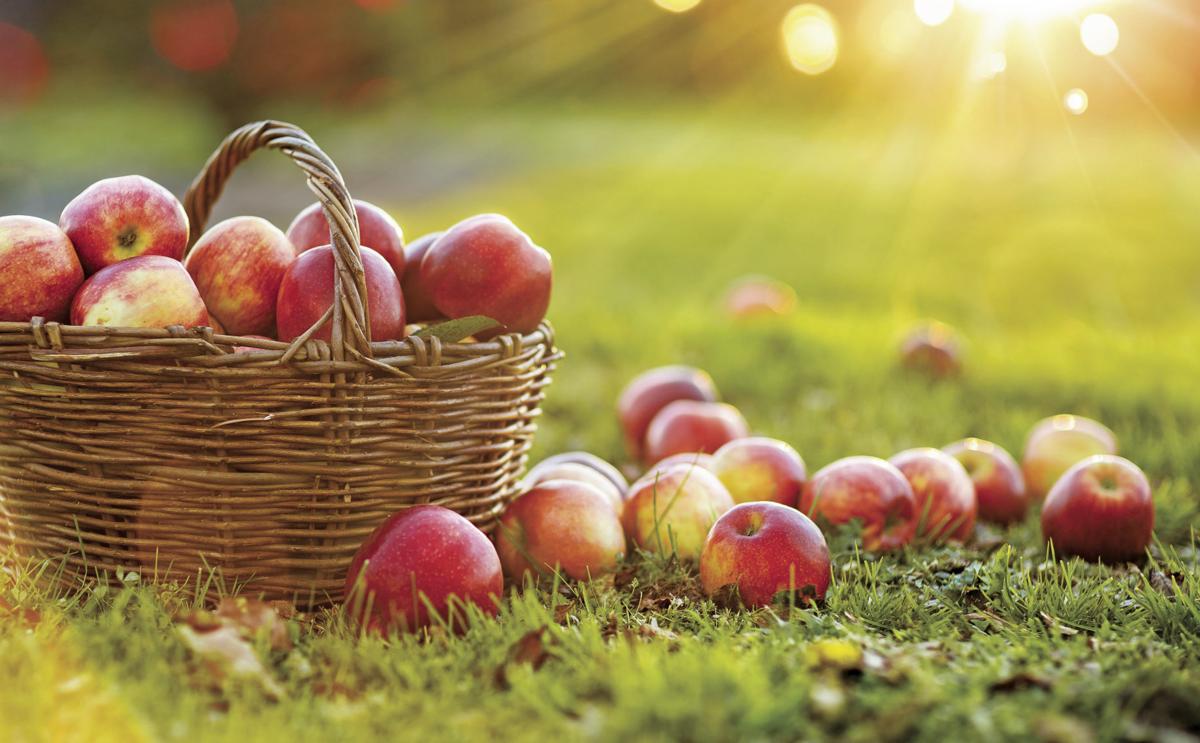 Like many another business throughout the metro area, Eckert's, the much-revered source of fresh fruit and vegetables headquartered on the aptly named Green Mount Road in Belleville, has been instituting changes to reflect the COVID-19 pandemic.
Even as the family-owned and -operated multilocation rural oasis cannily pivots along lines congruent to almost every other business both locally and nationally – and particularly along lines congruent to many area farmers markets – it's also observing its 110th anniversary.
Preceded by various familial agricultural endeavors dating from the 1830s, Alvin O. Eckert launched the Eckert's retail operation in 1910 as a roadside stand on the quaintly named Turkey Hill Farm there in Illinois' St. Clair County seat, roughly 30 miles east of Ladue.
Since the start of 2020, with the legendary resilience of Midwestern farmers, that operation has endeavored in other ways to aid those who love it so heartily for, say, thrilling children throughout the area at Halloween jack-o'-lantern time or fruit-picking in the summer.
A banner atop the Eckert's website currently urges, "Stock up on ALL the Essentials at our Belleville Country Store – milk, eggs, meat & bread!" Eckert's is offering curbside grocery pickups financed by credit card from 9 a.m. to 7 p.m., with orders accepted from 8 a.m. to 4 p.m., each day.
Customers should allow a minimum of four hours from the placement of an order for a "personal shopper" to assemble that order, depending on product availability. Eckert's will have orders placed after 4 p.m. available for pickup on the day after their placement.
Those interested in ordering groceries from Eckert's should call its Belleville main phone line or complete a straightforward form on the company's website.
Marquee "pick your own" crops available there remain apples, asparagus and manifold other vegetables, blackberries, peaches, pumpkins and strawberries – with varying seasonality, of course, dependent on a given crop. At this time, Eckert's marketing director Amanda Morgan says that the organization is unsure how pick-your-own options will operate this year due to COVID-19, but that it    is still "trying to work through those details."
The Eckert's sunflower maze, meanwhile, remains scheduled to reopen in July; according to the company's website, that part of the operation "uses the same concept as a corn maze, but with sunflowers instead." Moreover, Kris Kringle and his elfin cohort likely have their mitten-clad fingers crossed that sales of Christmas trees from the bucolic business will take place as usual toward the end of this year.
Although the Belleville farm – where, under non-coronaviral conditions, its Country Restaurant and Country Store would be greeting customers year-round – constitutes the hub of the Eckert's business, the family also operates orchards and general stores in neighboring Millstadt and Grafton, Illinois, as well as a farm in Versailles, Kentucky, more than 330 miles east of Ladue
The Millstadt operation – dubbed the Millstadt Fun Farm – is scheduled to reopen this autumn; the Grafton operation, meanwhile, is scheduled to open this summer.
On its website, Eckert's touts its Belleville restaurant as "a dining destination for down-home cooking" and hails its store/garden center for carrying "seasonally fresh produce and plants, home-baked bakery treats, fresh meats and deli creations, gourmet cheeses, specialty foods and unique gift items."
Since its founding, as noted, Eckert's has remained firmly a familial endeavor, with sixth- and seventh-generation Eckerts now shepherding it. Chris Eckert, who holds a degree in agriculture economics from the College of ACES ("Agricultural, Consumer and Environmental Sciences," according to its website) of the University of Illinois at Urbana-Champaign, now serves as president of Eckert's Inc.
His stewardship follows a 30-year stint in that capacity by his father, Lary Eckert, who himself currently chairs the company's board of directors. Other members of the Eckert family fill other roles in the company.
Collectively, their love of the family business explains why it has so long remained the apple of so many eyes, young and old, throughout the metro area.
Eckert's, 951 S. Green Mount Road, Belleville, 618-233-0513, eckerts.com
Be the first to know
Get local news delivered to your inbox!