Terror Tacos, which debuted on March 19 in St. Louis' South Grand Community Improvement District, features vegan tacos and street food with Southwestern flair, set to a backdrop of heavy metal music and horror movies.
The casual restaurant comes from Brian Roach and his brother Bradley Roach, who previously served as the manager and cook of local vegan eatery Seedz Cafe, and fills the space previously occupied by Baida Moroccan Restaurant.
"We've been eyeing South Grand for a while," Bradley Roach says. "Brian and I have talked about starting our own taco place for years and years. When we started taking it seriously, we knew we wanted it to be on South Grand with a lot of the other vegancentric restaurants in the area, who have been so welcoming. We really love Pizza Head, Lulu's [Local Eatery] and Tree House."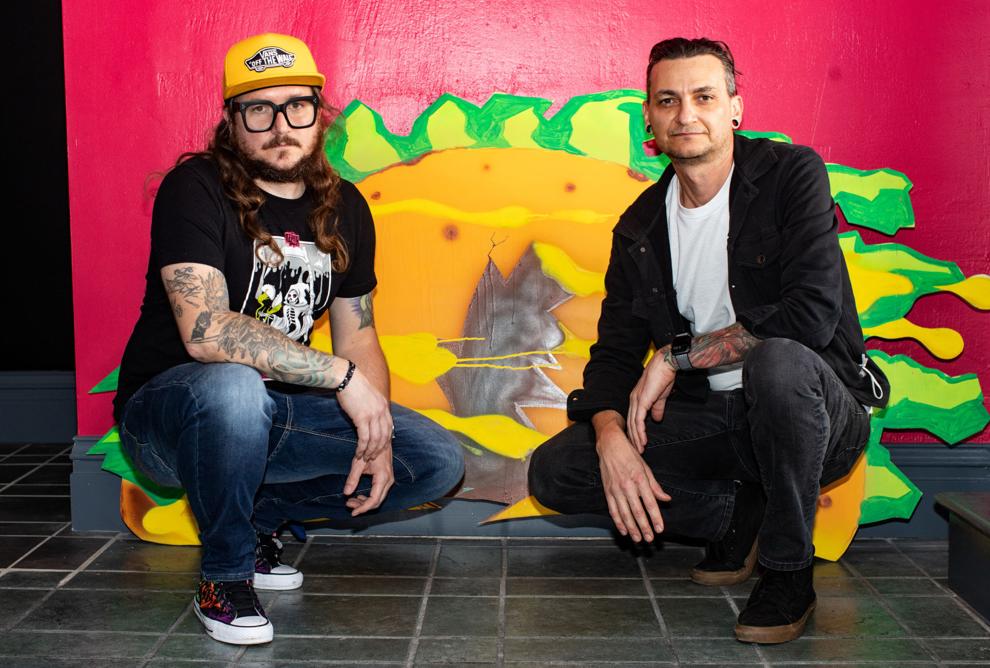 The brothers, who grew up in Colorado, New Mexico and California, developed their Southwestern-inspired recipes over time based on their own tastes and diets. Everything – from the restaurant's sauces to the vegan meat substitute "seitan" to vegan cheese and sour cream – is made from scratch.
"I think people are going to love the food even if they're not vegan – in fact, that's one of the biggest compliments we've gotten about the food," Brian Roach says.
Specialties include birria tacos with seitan, red cabbage, onion, cilantro and dipping consommé. The Terror Burrito, another popular pick, features a burrito stuffed with seasoned veggie grounds, cilantro rice, green onions, seasoned black beans, chipotle oat cheese, green chile sauce, shredded lettuce and sour cream.
The folded quesadilla – still another highlight – brims with such components as grilled, marinated cilantro-lime tofu and fajita veggies. The house pozole rojo (inspired by a family recipe) is made vegan with a variety of dried peppers, hominy, seitan and onions. 
Terror Tacos, 3191 S. Grand Blvd., St. Louis, 314-260-9996, terrortacos.com