With the January launch of its latest store, in St. Louis' Southwest Garden neighborhood, St. Louis Kolache now offers its namesake baked goods for pickup at five metro area locations. The locally based brand specializes in Czech-style sweet and savory pastries.
The new location joins four predecessors. The one in Edwardsville, the first with a drive-thru, rolled out last fall under the national franchise name American Kolache. The other three stores operate in Ballwin, Creve Coeur and O'Fallon, Missouri.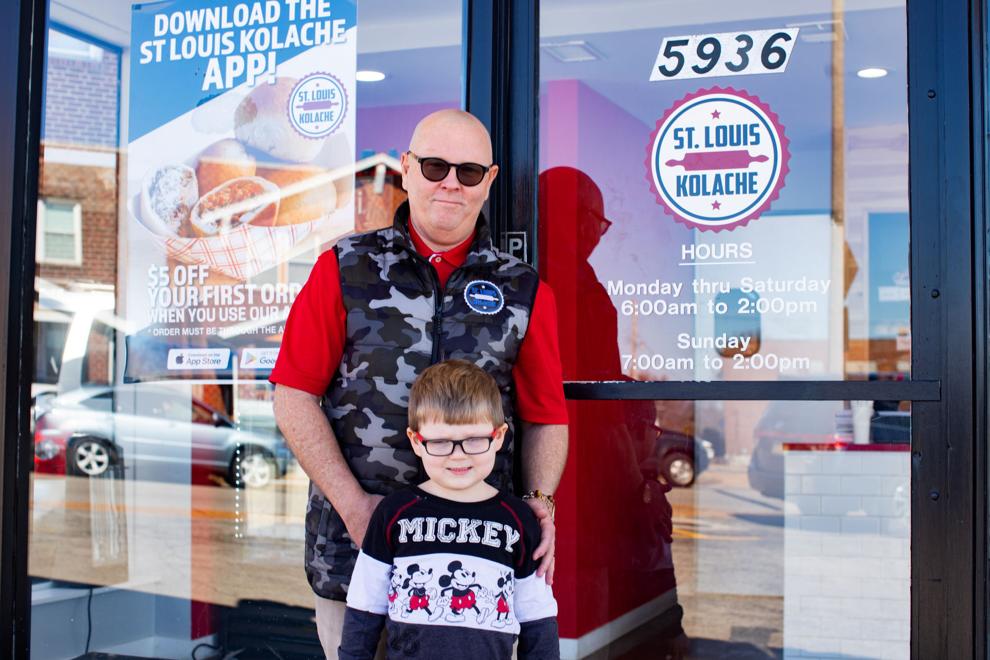 The Southwest Garden St. Louis Kolache fills an approximately 900-square-foot stand-alone building that features the modern design established at St. Louis Kolache's former Clayton store. In addition to walk-ins, it features curbside service, catering and third-party delivery via DoorDash, Uber Eats and Grubhub.
"We do American classic comfort food stuffed in a bun," owner Russell Clark says. "We have 35 to 40 different kolaches a day, all baked fresh at each location and made from scratch."
The semisweet dough comes stuffed with a variety of fillings, such as bestselling breakfast flavors like sausage and gravy, as well as bacon, egg and cheese. Lunch options include Philly cheesesteak with onion, green peppers and pepper jack cheese.
Specialty local collaborations include kolaches filled with Pappy's Smokehouse pulled pork, Gioia's Deli hot salami and Ann & Allen Baking Company's gooey butter cake. Additional sweet specialties include cinnamon rolls and a s'mores-flavored pastry. Also available is St. Louis' Park Avenue Coffee cold brew and drip coffee.
"We're going to try to make this a kolache town," Clark says. "Everybody loves comfort food, everybody loves bread, and we kind of brought those two things together. We're excited to see more and more people trying kolaches." 
St. Louis Kolache, multiple locations, stlkolache.com