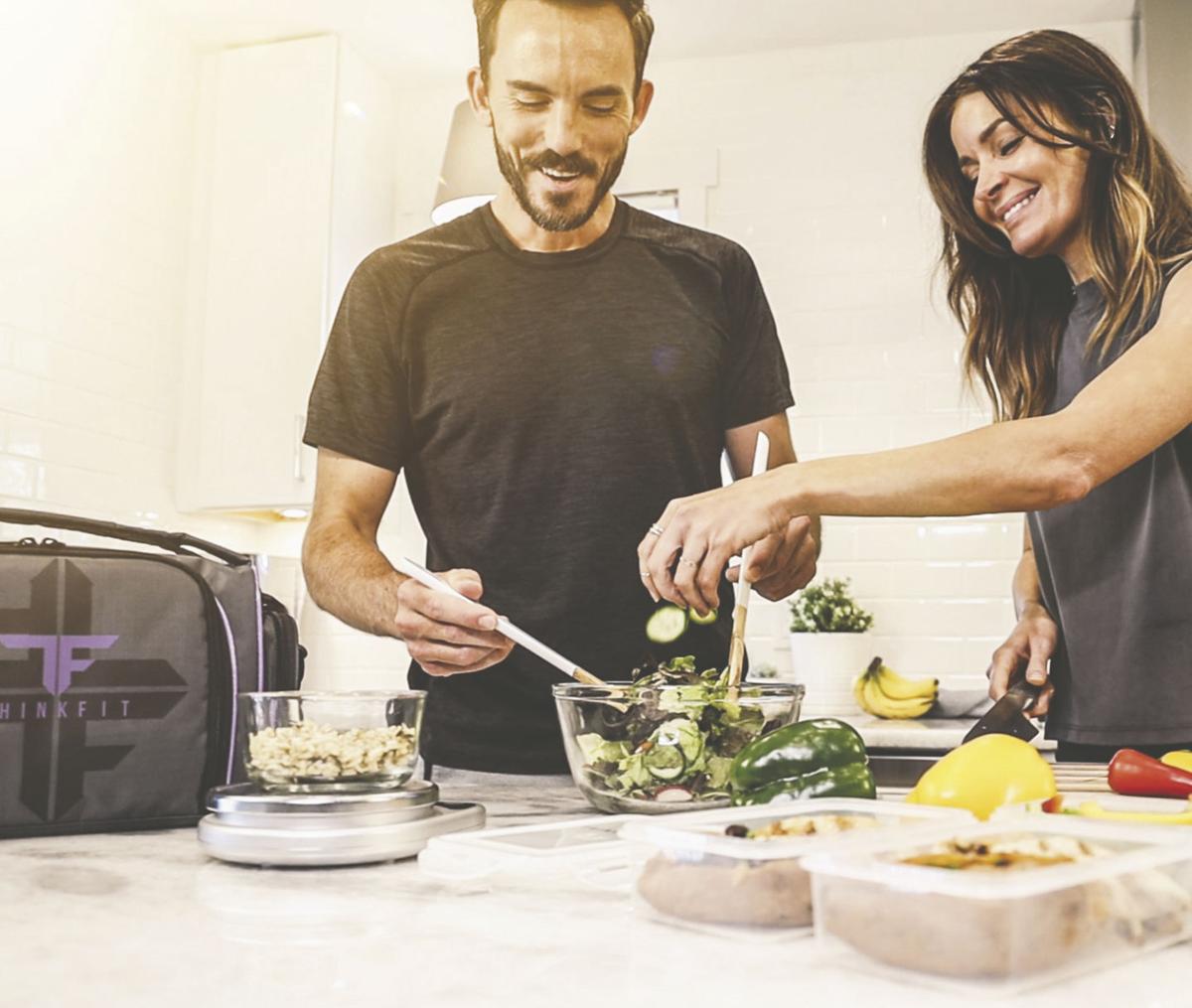 Since 2016, St. Louis-based ThinkFit has been helping individuals achieve their health and wellness goals thanks to its meal prep kits, now dubbed an Amazon's Choice product on Amazon.
"A lot of people think about meal prep as just making food on Sundays and then having some meals for throughout the week," says ThinkFit owner Dan Peskorse. "Which, it definitely is that, but at the same time, there is a struggle of getting it to work, having something ready to go; that calls for a lot of different scenarios."
Peskorse, who operates ThinkFit with his wife, Abby, a nutritionist with a degree in dietetics, says the key to meal prep is having a plan.
"It sounds cheesy, but if you fail to plan, then you are planning to fail," Peskorse says. "Meal prep is all about planning. So the whole idea here is if you have the right tools and you have the plan in place, then you are more likely to be successful."
ThinkFit's tool in question is its meal prep kit, which features an insulated meal prep lunch box (available in black, red, purple and blue), a shaker cup featuring a metal whisk, a seven-day supplement or pill organizer, two large ice packs and six portion-control and clear-lidded containers free of bisphenol A, the chemical compound commonly known as BPA.
"One of the biggest things people deal with when it comes to meal prepping is the portion size," Peskorse says. "So our approach at ThinkFit is to actually use portion-control-sized containers and just have more of them versus the large, typical containers you associate with to-go meals or meal prep meals."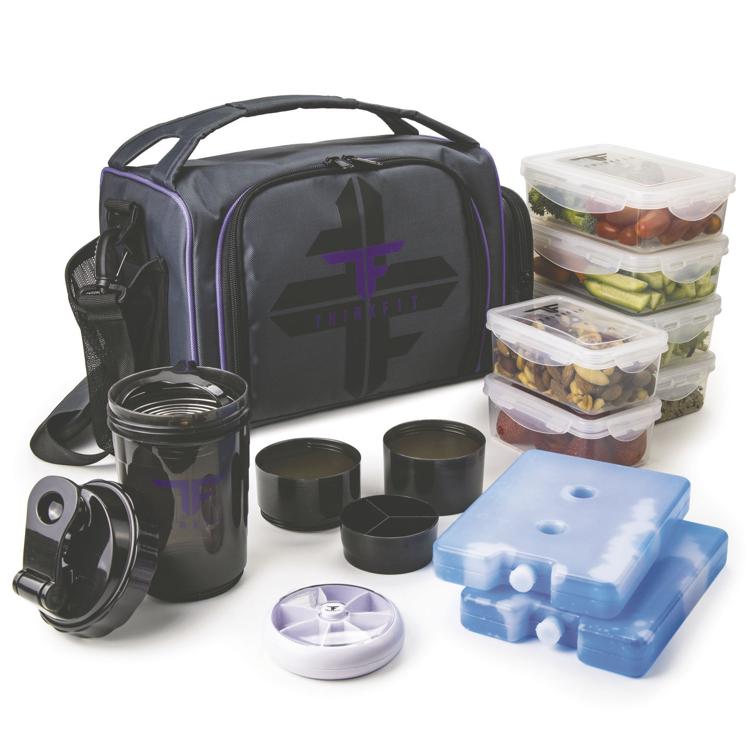 Additional portion-controlled containers are also available for purchase on Amazon or via ThinkFit's website. However, that's not the only thing available on ThinkFit's website.
"We have resources for keto, paleo, Whole30 and just looking at limiting calorie consumption – all these different things and resources to help people understand the pros and cons of different types of diets, and how they might be applicable to them," Peskorse says. "The other resources we provide are tools that they can use to help them stay consistent. We offer a meal prep calendar that is free and a downloadable printout and an accompanying grocery list to help them stick with healthy options that pair nicely with a calendar."
Another free resource is ThinkFit's nutrition tracker.
"It's a very common recommendation for someone focusing on a healthier diet to write down what they eat," Peskorse says. "It's eye-opening when you actually look back on it. What we found is there aren't any nutrition trackers that at the same time allow you to preemptively put a plan together, and that was very interesting because once again, if you aren't planning, there's a greater opportunity for you to not accomplish what it is that you want."
So ThinkFit created a free nutrition tracker that allows individuals to both plan and record.
"We try to stay involved as much as possible with our community," Peskorse says. "If you have a community that you can surround yourself with, like-minded people, you are more likely to stick with whatever it is you are doing or wanting to accomplish."