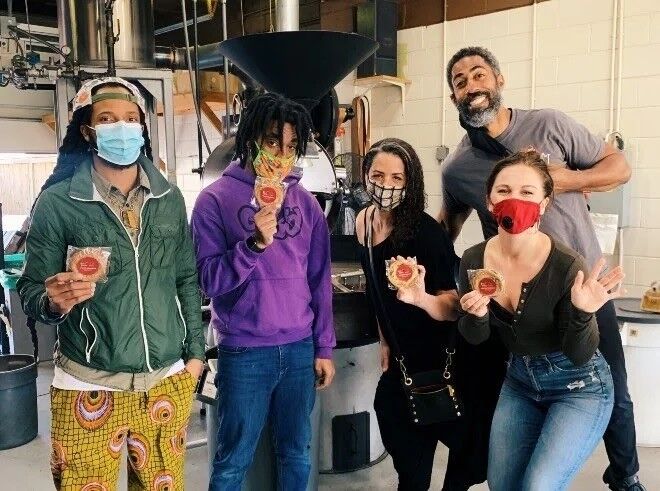 While standing in line outside Whole Foods Market during the spring of 2020, local pastry chefs and roommates Sharon Harter and Hannah Kerne began mobilizing fellow bakers to join their unconventional fight for racial justice. They sent messages pitching a bake sale that would raise money for nonprofits dedicated to reform. They called it Bakers for Black Lives.
Harter and Kerne say the idea developed while they grappled with the news of the killing of George Floyd.
"In such a tense period, I think a lot of people were at a loss for what to do," Kerne reflects. "I think there was an urgency to do something, but we wanted it to feel authentic and not performative racial justice … We just decided to bake, and apparently that resonated with people."
The first bake sale in early June 2020 rallied seven pastry chefs and at least 30 home bakers and local partners who donated about 1,000 baked goods. Patrons lined up before the event's scheduled start time, and those goods sold out in about two hours, raising $15,000 for metro area nonprofits ArchCity Defenders and STL Mutual Aid.
Bakers for Black Lives' second event on Juneteenth of 2020 raised another $15,000 for Action St. Louis, a racial justice organization that aims to build political power for Black communities in the metro area.
"The fact that that was possible, for us to maintain that level of fundraising, was really driving us," Kerne says. "The city was ready to do something." 
But the bake sales didn't end with the quelling of protests or the guilty verdict that convicted a police officer for murdering Floyd. Jason Wilson, owner of Northwest Coffee Roasting Co. in St. Louis' Central West End neighborhood, says persistence is key in the fight for racial justice: "It can't just be because someone died – it has to be deliberate, continuous and prioritized," he says of these efforts.
Wilson has been using his platform as a Black business owner for years to advocate for Black lives. He uses the slogan "control the narrative" (#ControlTheNarrative on social media) to encourage individuals to take the initiative in establishing a more equitable community and country.
This year, Wilson partnered with Bakers for Black Lives to host an event on March 14 or 3.14 Day – the unofficial holiday celebrating one local area code. The event at Northwest Coffee raised $10,000 for Action St. Louis. Wilson hopes that Bakers for Black Lives events will "keep the movement at the forefront of peoples' minds."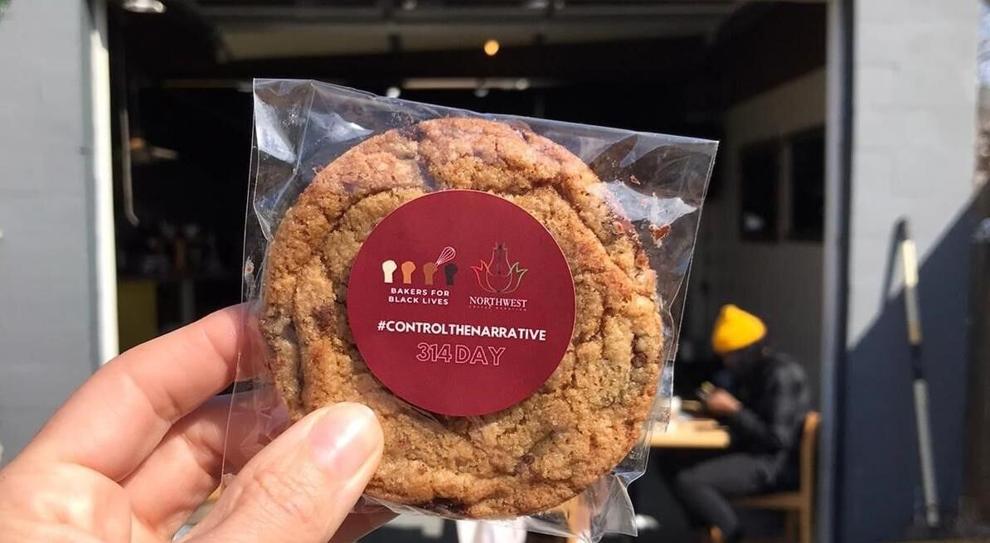 Harter notes that she is a person of color and Kerne is white, so they've been cautious to advocate in the most respectful way possible while continuing to learn from each other. "We want to inspire people to get engaged from all backgrounds," Kerne adds. "I think the benefits of what we're doing outweigh any anxiety or pushback we've received."
The two roommates are making plans for another bake sale in the fall and say the date and details will be posted on Bakers for Black Lives' Instagram and Facebook profiles once nailed down. Those wishing to volunteer as a home baker or to learn more about getting involved should email bakersforblacklives@gmail.com.
"If everyone just asked themselves how they can draw a bridge between what society needs and what they do best, we'd be much better off in life – our communities would be much better off," Kerne says. "We are not the first people to draw a bridge between our talents and community needs."
Harter continues: "We're two very passionate people who just happen to love food – it is our love language. It's an easy way to bring people together."
Bakers for Black Lives, facebook.com/bakersforblacklives