Sol Azteca, in St. Louis' Mount Pleasant neighborhood, features a menu of authentic from-scratch Mexican dishes – among them huaraches, quesadillas and tortas – for pickup.
The casual restaurant's name, which means "Aztec sun" in Spanish, references the Mexican roots of owner Jesus Rojas. The Mexico City native came here 17 years ago and began cooking professionally in various American-style restaurants. Rojas and his wife, Erika, run this, his first foray into business ownership.
"I live in this area, and it seemed like a good idea to open a restaurant here, since there isn't any Mexican food in the neighborhood – the closest thing is Cherokee Street," Rojas says. "We wanted to offer something different. The food is very authentic, from Mexico City."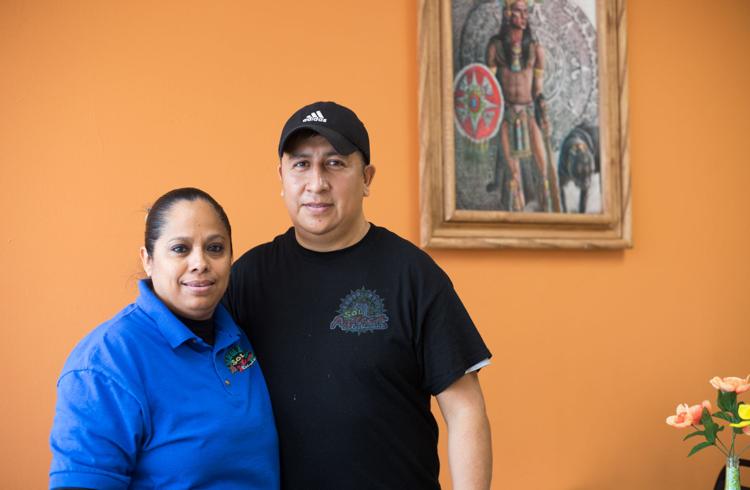 From the menu, customers can choose from such appetizers as Azteca Nachos with chorizo, chicken and steak on crispy tortilla chips topped with pico de gallo, beans and queso. Chicken wings, another appetizer highlight, come tossed in mango-habanero sauce.
Sol Azteca's big quesadilla, one of its signature dishes, features a large, oblong fresh house-made corn tortilla with Cheddar jack, lettuce, sour cream and red onions. To top it, customers can choose from steak, chicken or chorizo.
Another specialty, the huarache, comprises a large, thick house-made Mexican corn tortilla topped with refried beans, salsa verde, lettuce, queso fresco, sour cream, avocado slices and the diner's choice of meat.
Tortas include a house signature option on toasted telera (a popular Mexican bread) loaded with chorizo, sausage, steak, egg, beans, lettuce, tomatoes, onions, chipotle or jalapeños, cheese and mayo. Desserts comprise fried ice cream and a sopapilla à la mode.
Sol Azteca, 4232 S. Broadway, Suite A, St. Louis, 314-449-1505, sol-azteca-mexican-restaurant-mexican-restaurant.business.site