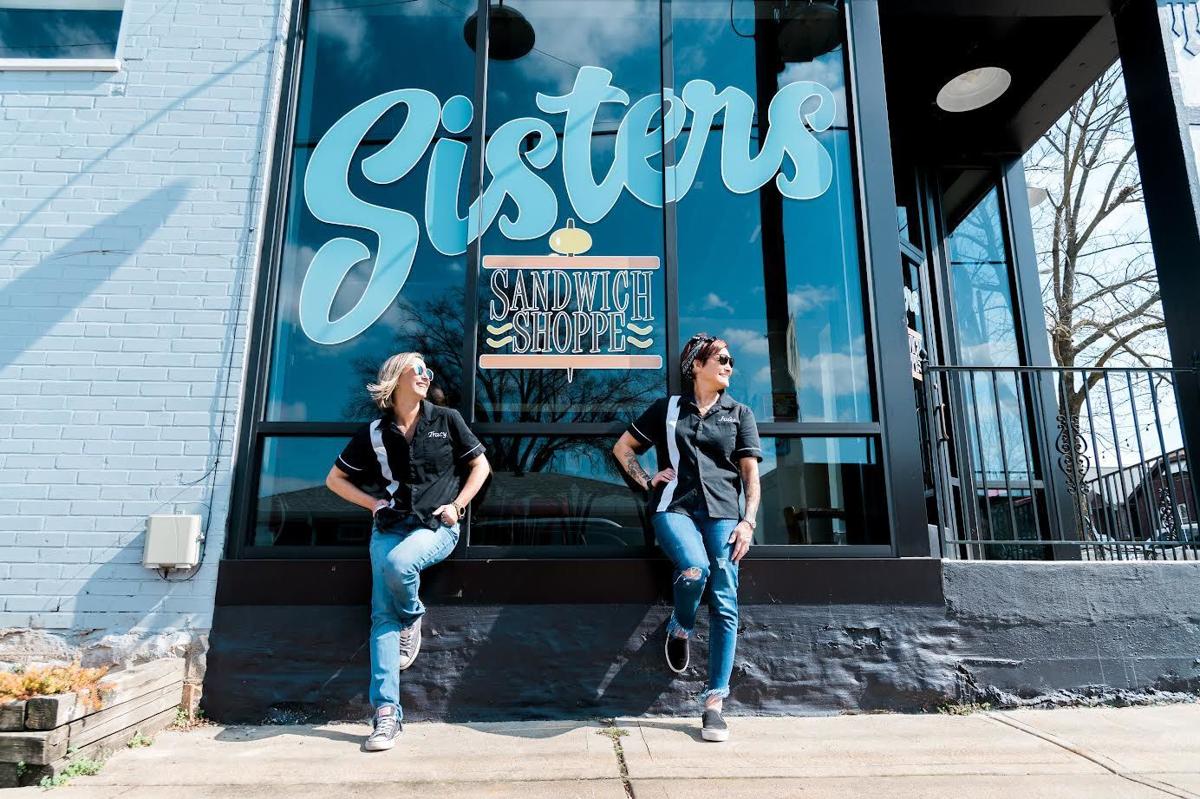 Jules Karagiannis and Tracy Calabro of Sisters Sandwich Shoppe (and neighboring Espresso Yourself, in St. Louis' Southampton neighborhood) pride themselves on creative seasonal specials that always hit the spot. Case in point: As their holiday special this year, they're serving what they've dubbed "The Moist Maker," an homage to the holiday leftover sandwich favored by the character of Ross Geller on the 1994-2004 NBC sitcom Friends.
The ingredient that really packs a punch in this special menu item? Karagiannis' husband's "Dino's Famous Thanksgiving Stuffing."
A member of a storied restaurant family in his own right, Dino Karagiannis makes this sought-after staple annually to rave reviews from friends and family. If you're planning on getting together with a large group this holiday season, this is the recipe you want to make for flavor and sheer volume.
Although Dino Karagiannis doesn't follow exact measurements when he himself makes it, the culinarily gifted family shared their general recipe below so you can get creative and cater the dish to your preferences.
"Have fun with it, make it your own – it's just really freaking good," Karagiannis says. 
Ingredients | Serves 50
4 turkey thighs
2 to 3 lbs of sausage (pork, andouille or chorizo), with casing removed
2 to 3 lbs of unsalted butter
2 bunches of celery, diced
4 medium yellow onions, diced
1 leek, diced
1 bulb fennel, diced
Dried sage and thyme (about a palm's worth)
4 to 5 loaves of stale French bread
2 to 3 gallons of chicken stock (low sodium)
Preparation | Boil turkey thighs (with or without skin) until meat falls off bone. Remove skin if it was left on during boiling; then either pull meat apart into smaller chunks or dice. Sauté sausage until browned and crumbly. Sauté all veggies in butter until tender, along with herbs in a 20-quart stock pot. Add browned sausage and turkey, and then start adding bread (handfuls at a time) and chicken stock; stir. Repeat until everything is added, with desired consistency and amount. Yields a drier stuffing. For moister stuffing, continue adding chicken stock until reaching desired consistency. Serve immediately or portion into pans to send home with guests to reheat at 400 degrees.
Not cooking for a large group this year? Reduce the measurements to fit your needs.
Sisters Sandwich Shoppe, 5353 Devonshire Ave., St. Louis, 314-405-8011, sisterssandwichshoppe.com