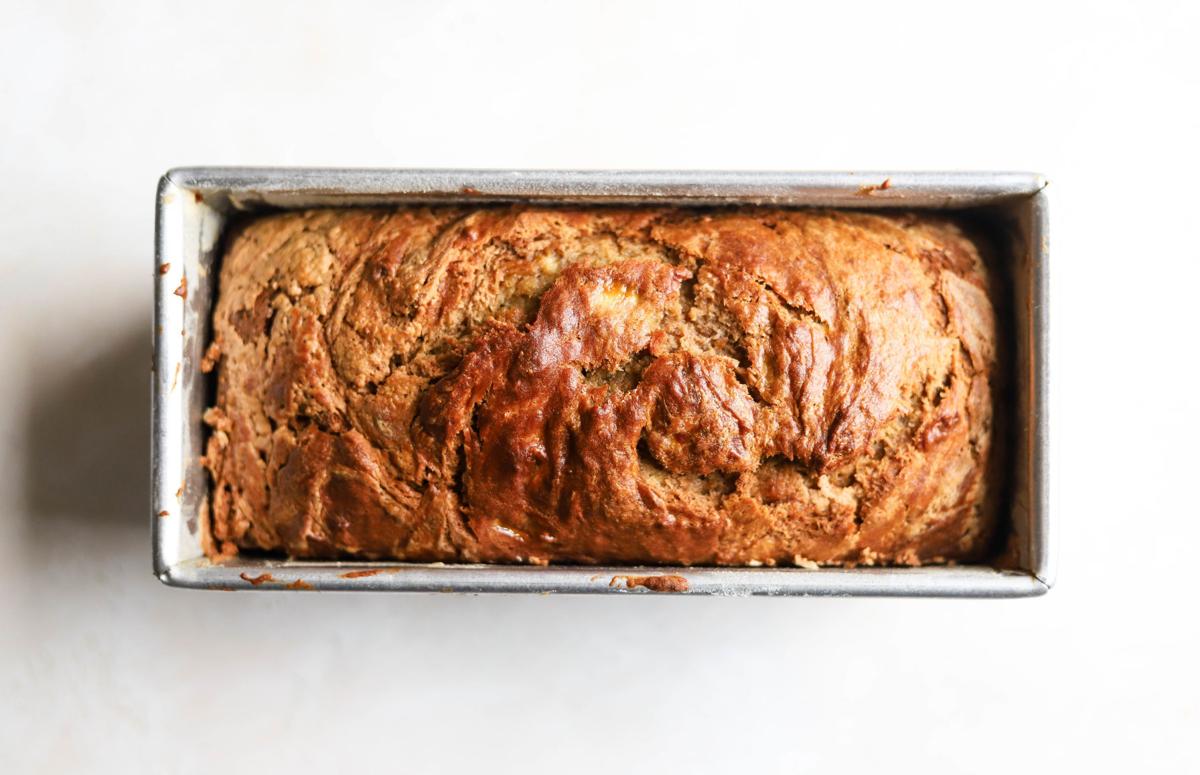 Ingredients
6 Tbsp butter, melted and cooled
1 cup granulated sugar
1 tsp vanilla extract
⅓ cup Greek yogurt
2 large eggs
4 ripe medium bananas, mashed
2 cups all-purpose flour
1½ tsp baking soda
½ tsp cinnamon
½ tsp fine sea salt
½ cup peanut butter
1 to 2 tsp canola oil
Instructions
1. Preheat oven to 325 degrees. Grease and flour a 9- by 5-inch loaf pan.
2. In a large bowl, whisk butter and sugar until combined. Add vanilla and yogurt, and whisk until combined. Then, whisk in eggs, one at a time, whisking well between each addition. Fold in bananas with a spatula until well distributed.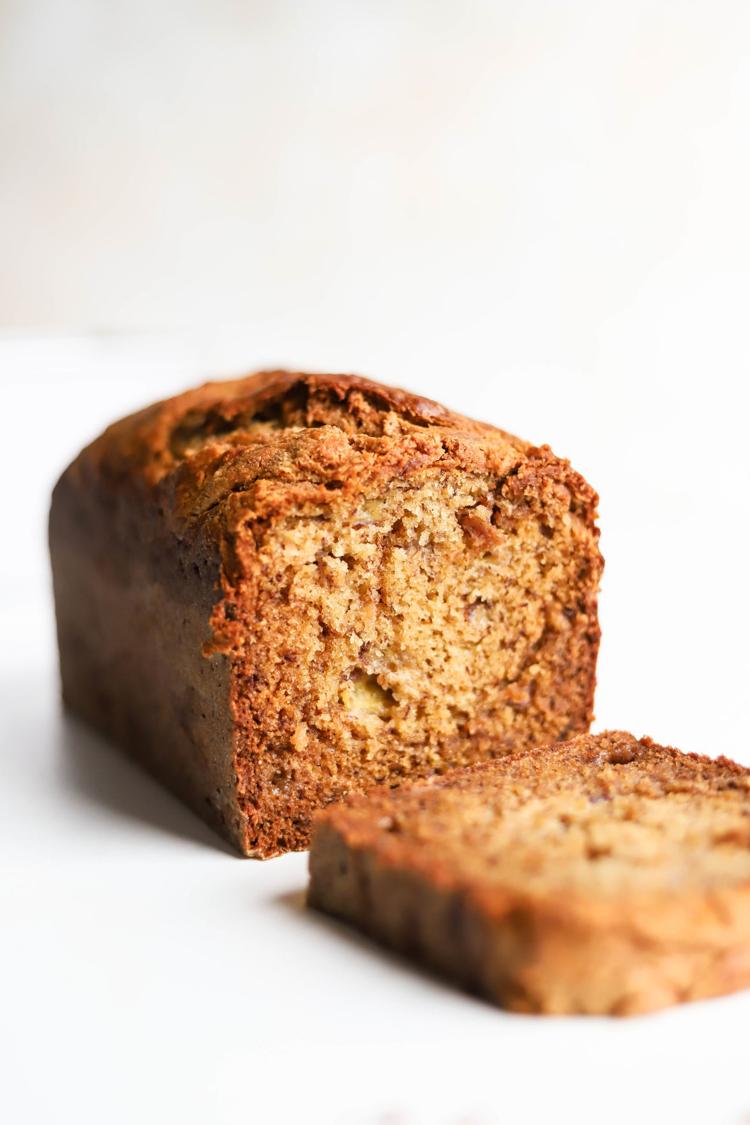 3. In a separate medium bowl, whisk together flour, baking soda, cinnamon and salt. Fold this into banana mixture until fully combined.
4. In a small bowl, stir together peanut butter and canola oil 1 teaspoon at a time until it stirs easily.
5. Pour half of batter into prepared pan, then top with half of peanut butter. Using a knife, swirl two together. Pour in remaining batter and then remaining peanut butter, and swirl again.
6. Bake for about 1 hour and 15 minutes, checking after about 45 minutes to verify it's not getting too brown. (You can make a little foil tent to prevent it from looking overly dark on top.)
7. When top of loaf is golden brown and a toothpick inserted in center comes out clean, remove peanut butter swirled banana bread. Cool in loaf pan for 15 minutes, and then turn loaf out onto a wire rack to cool completely.
Be the first to know
Get local news delivered to your inbox!