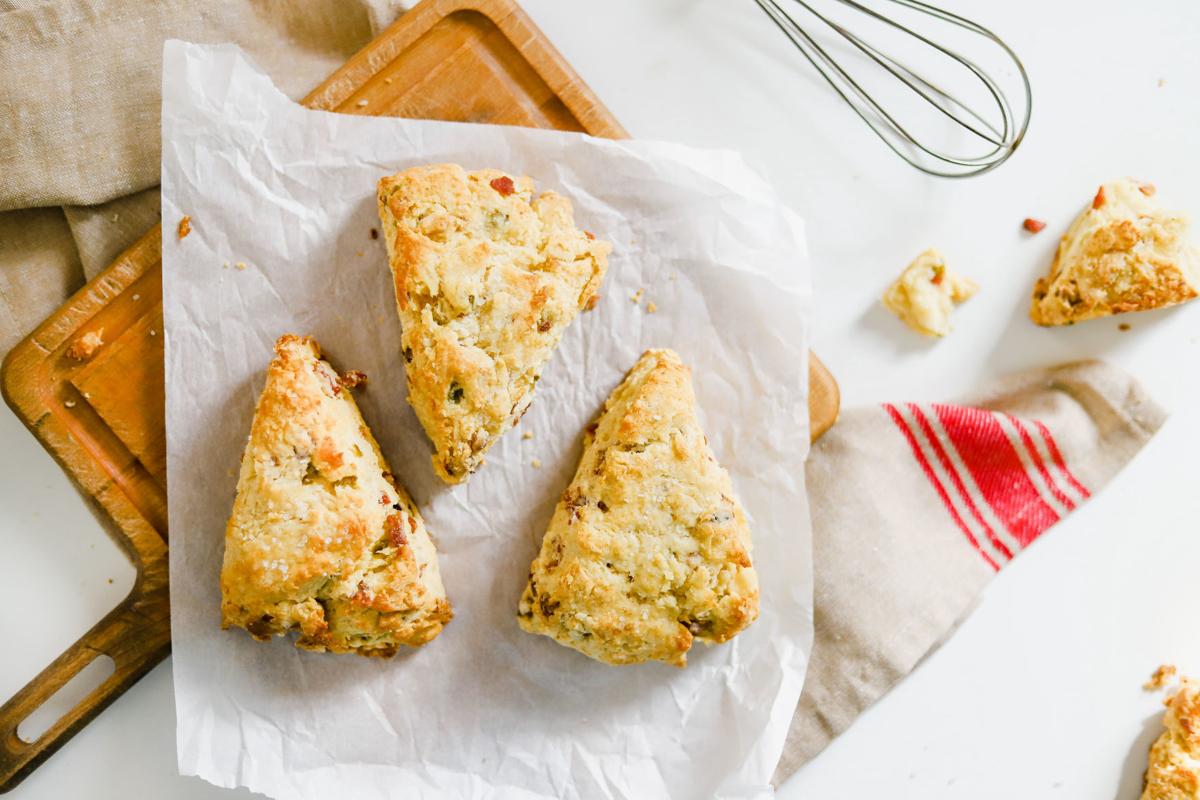 Ingredients
½ cup or 1 stick butter, grated
1 cup bacon, cooked and chopped
3¼ cups all-purpose flour, sifted
1 Tbsp sugar
1 tsp fine sea salt
1 Tbsp baking powder
1 tsp baking soda
¼ cup chopped pickled jalapeños
1 cup and 2 Tbsp buttermilk
1 Tbsp maple syrup
3 Tbsp unsalted butter, melted
Flaky sea salt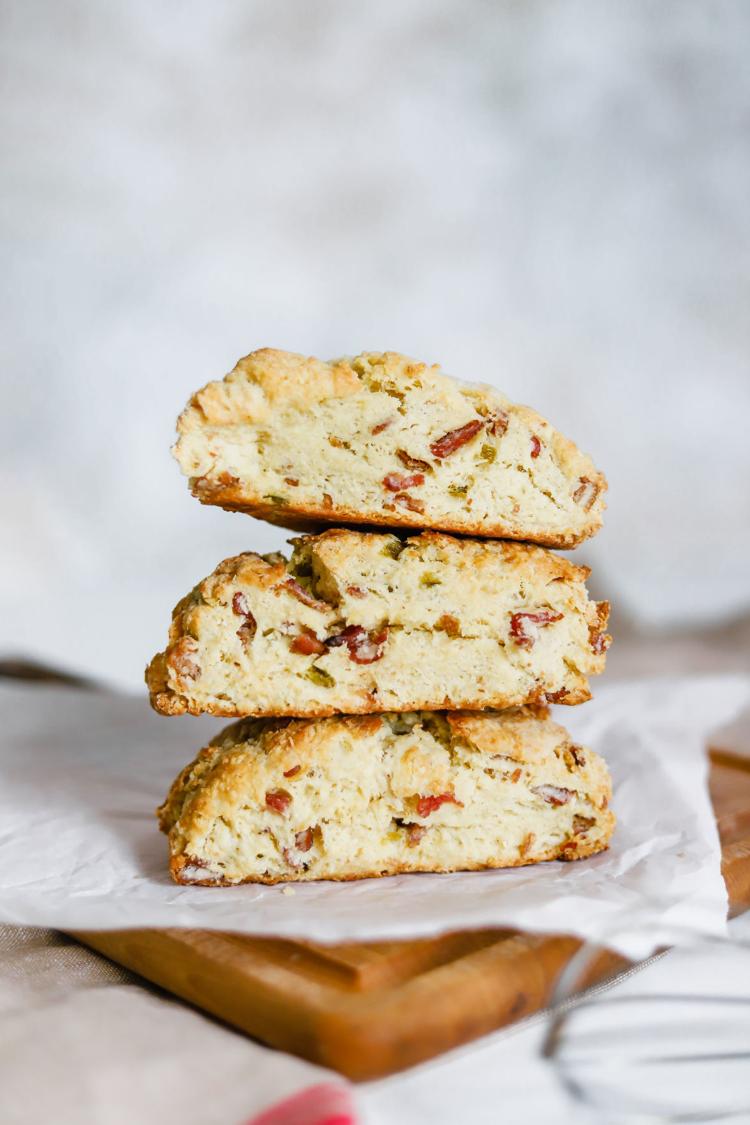 Instructions
Preheat oven to 400 degrees. Line a baking sheet with parchment paper, and set aside.
Grate butter into a small bowl with a cheese grater. Place in freezer until ready to use.
Cook bacon, let cool slightly and crumble it.
In a large bowl, sift together flour, sugar, salt, baking powder and baking soda. Take butter out of freezer, and add to dry ingredients. Cut in butter until mixture resembles coarse crumbles. Add in bacon and chopped jalapeños, and lightly toss together until everything is incorporated.
In a measuring cup, measure out buttermilk, and stir in maple syrup. Pour into dry mixture, and stir gently until mixture forms a dough.
Turn dough out onto a lightly floured surface, and pat together with your hands. Shape into an 8-inch round that's about 1 inch high. Slice into eight even triangles.
Place onto prepared parchment-lined baking sheet, and bake for 15 to 20 minutes, or until lightly browned on top. Once you take them from oven, brush them with melted, unsalted butter, and sprinkle with sea salt. Let cool slightly – and they're ready to eat! 
Be the first to know
Get local news delivered to your inbox!