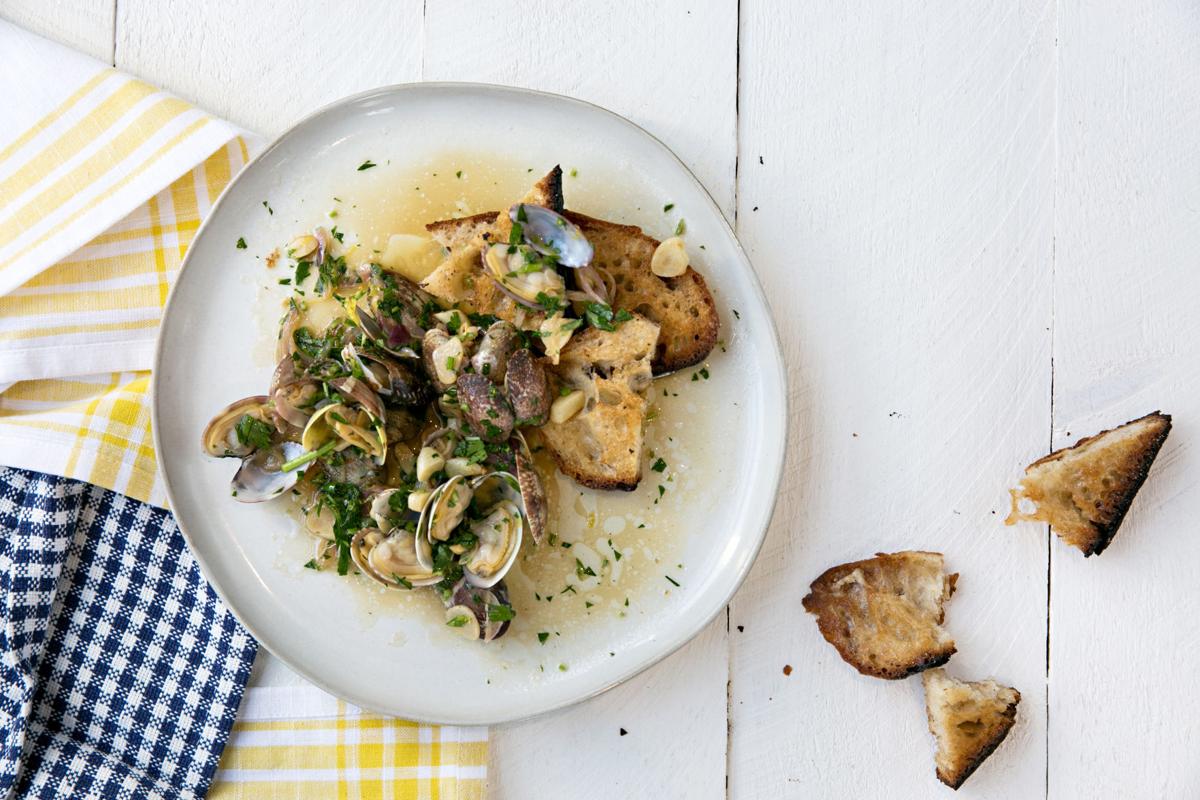 A few years ago, I took an overnight kayak and camping trip from Charleston, South Carolina, to one of the remote islands off the East Coast, at which time I learned how to dig for clams. My guide and I filled a bushel, then cooked them over an open fire right there on the beach – and they tasted superb. This clam toast recipe pays homage to the simplicity of that evening's meal. You need only a few ingredients to amplify the bright, briny flavor of the clams – and great bread to soak up all the liquid. 
Serves | 2 to 4 |
2 Tbsp canola oil
10 cloves garlic, minced
½ red onion, julienned
4 Tbsp butter, divided
salt and freshly ground black pepper, to taste
1 lb clams in the shell
3 Tbsp white wine
zest of 1 lemon
2 Tbsp parsley
2 thick slices sourdough bread
| Preparation | In a medium saucepan, heat canola oil. Add garlic, red onion and 2 tablespoons butter; season with salt and pepper. Cook until translucent, for 5 to 7 minutes. Add clams and white wine; cook until clams open, and then add lemon zest and parsley. Remove from heat and set aside. In a large skillet, add remaining butter; add bread, and toast on both sides. Transfer toast to a clean plate or bowl, and slice each piece in half. Evenly distribute clams and liquid on toast, and serve immediately.
Amanda Elliott is the chef at Peachtree Catering (peachtreebanquet.com) in Columbia, Missouri, and authors the website Rustic Supper (rusticsupper.com), where she shares recipes centering on the idea of the communal table and embracing the heritage of food through travel. She also hosts a series of pop-up dinners in Columbia called Sunday Suppers.
Be the first to know
Get local news delivered to your inbox!