The casual neighborhood eatery Quincy Street Bistro (recently reopened under new ownership in St. Louis' Princeton Heights neighborhood) debuted a delightful comfort food menu last fall.
Todd Tiefenauer, who owns the revitalized restaurant, originally planned a complete overhaul but chose to keep its name after learning of the Quincy Street Bistro's legacy and realizing how much it aligned with his own culinary vision. The original closed in 2018 after nearly eight years in business.
To his first independent undertaking, Tiefenauer brings to the table a 30-year résumé in food service, having recently served in management for chains like Houlihan's. As executive chef, he hired Dakota Kolb, who previously worked under chef Rick Lewis at the original Quincy Street Bistro and eventually served as its sous-chef. Kolb's homecoming coincides with the rollout of a brand-new menu of comforting fare.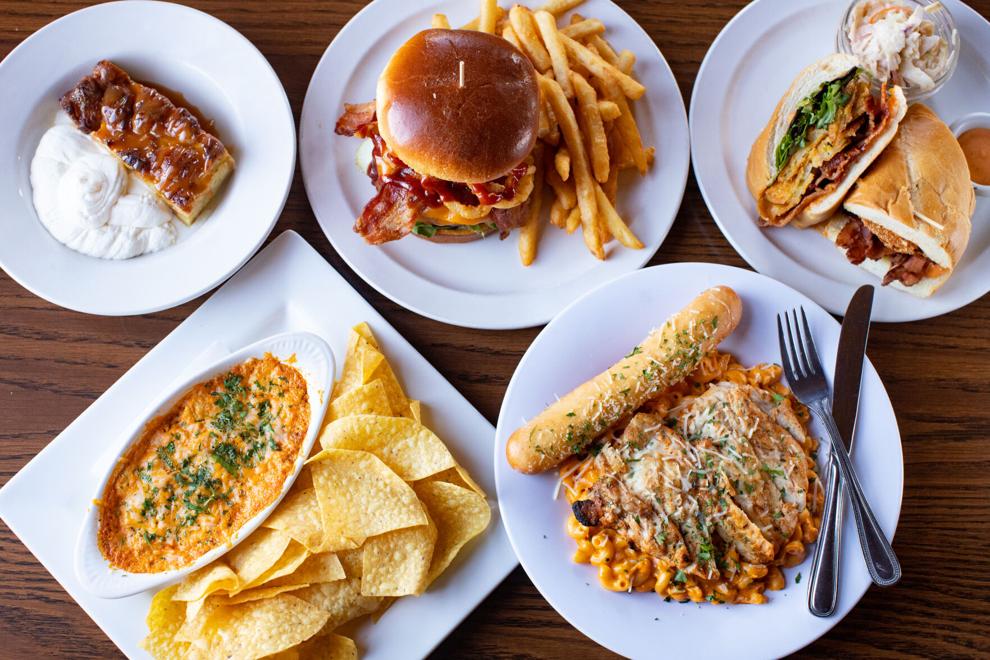 "Our tagline is 'Comfort Food for Every Mood,'" Tiefenauer says. "We're hoping to offer things that you have fond memories of with our own spin. To me, bistro food is always quick, simple and unpretentious. That's what I tell chef when we're talking about new items."
The introductory offerings were designed with carryout versatility in mind, including such highlights as a Buffalo chicken mac 'n' cheese, featuring a creamy blend of cheddar, Monterey Jack and blue cheeses with celery and Buffalo sauce, topped with grilled chicken.
Items inspired by the original Quincy Street Bistro menu include a BLT with applewood bacon, fried green tomatoes, spring mix and Sriracha mayo on a toasted French roll. Half-pound bistro burgers include an option from Tiefenauer's time at the now-shuttered Big Bear Grill in far western St. Louis County: the Arnie Burger (memorializing Arnie "Big Bear" Freed) comes with garlic cream cheese spread, applewood bacon, lettuce, tomato, onion and pickle.
Bread pudding, the house version of another signature item, features glazed donuts, Sailor Jerry spiced rum, caramel and whipped cream. Seasonal options include s'mores bread pudding with graham crackers, toasted marshmallows and chocolate.
Quincy Street Bistro, 6931 Gravois Ave., St. Louis, 314-696-2269, quincystbistro.com