Pizzeria da Gloria, which opened last fall on St. Louis' The Hill neighborhood, features nine wood-fired pizzas for curbside pickup and delivery via online ordering.
For passionate pizzaiolo Joe Kurowski, the eatery marks the culmination of his culinary studies in Italy and time spent honing his craft in New York City pizza kitchens.
"I've always loved making pizza," says Kurowski, who named the pizzeria after his late grandmother, "but this one family trip to Italy, we cooked in a big old wood-fired oven – and that was a transformative experience."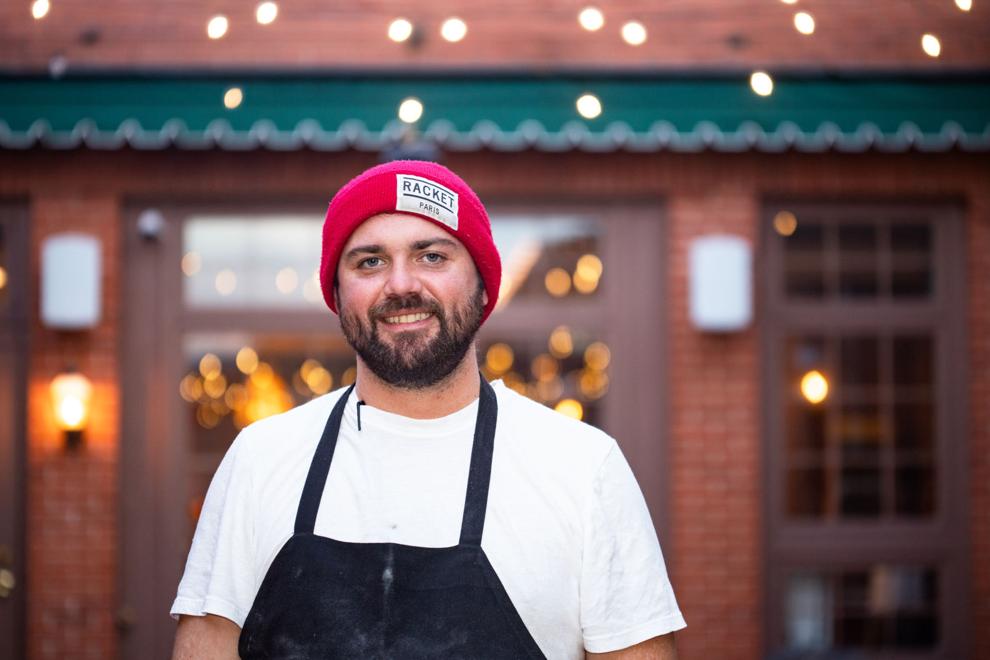 Kurowski went on to attend a pizza master class in Rome with esteemed pizzaiolo Gabriele Bonci (whose namesake restaurants are located not only in that city but also in Chicago and Miami). Inspired by what he learned, Kurowski then moved to the Big Apple for an apprenticeship at Fornino in Brooklyn. Subsequent gigs in the pizza-making world included stints at Pizzeria dal Presidente in Naples, Italy, Marta in Manhattan and Speedy Romeo, also in Brooklyn, among others.
With Pizzeria da Gloria's introductory menu, Kurowski offers his personal take on what he's learned and developed over the years. Unique offerings include the Bonci, which features roasted eggplant (thin-sliced on a mandoline), finished with garlic chile oil and parsley.
"I like to say it's American pizza as far as ingredients go but made with Italian sensibilities," Kurowski says.
For his long-fermented, naturally leavened dough, Kurowski uses malted artisanal spring wheat flour from Utah's Central Milling. The pizzas bake in a Pavesi Forni Modena single-stone floor oven from Italy heated to 700 to 750 degrees.
At Pizzeria da Gloria, mozzarella is stretched daily from curd and used on such offerings as a mushroom pizza with white wine-lemon cream sauce, roasted cremini and oyster mushrooms, parsley and Parmesan.
Another highlight from the menu features house-made stracciatella cheese (or burrata filling) and tomato sauce made from California tomatoes and garlic confit.
A Caesar salad is available to pair with any meal and is made with romaine hearts, Tuscan kale, ground black pepper, grated pecorino Romano, freshly toasted breadcrumbs and house-made Caesar dressing. Beverage options include sodas from University City's own Fitz's, as well as a selection of red and white wine by the bottle. 
Pizzeria da Gloria, 2024 Marconi Ave., St. Louis, 314-833-3734, pizzeriadagloria.com