At its locations in Clayton and St. Louis' Jeff-Vander-Lou neighborhood, Mother's Fish dishes Southern-style fried fish, chicken and more – all available for pickup.
"Most everything is fried, and we take pride in serving quality food," says owner Sean Morris. "We thrive on cooking everything to order and try to focus on making sure everything is just right."
The casual family-owned eatery originated as a St. Louis tradition nearly 40 years ago. According to Morris, it first opened in 1982, when his aunt and uncle set up shop within a local lounge.
Since then, over the years, his grandmother's recipes have graced menus at roughly a dozen different Mother's Fish storefronts in the metro area. The most recent addition to the line launched in 2016, filling the space previously occupied by the fondly remembered Clayton Diner.
In Morris' kitchen, cuts of fish receive a coating of cornmeal batter rather than flour before hitting hot vegetable oil. For a spike of flavor, each item uses as a base locally made Andy's Seasoning. Guests can savor that seasoning in such dishes as jack fillet, catfish fillet, catfish nuggets and tilapia, as well as five combination plates – each available as sandwiches or as dinners with sides.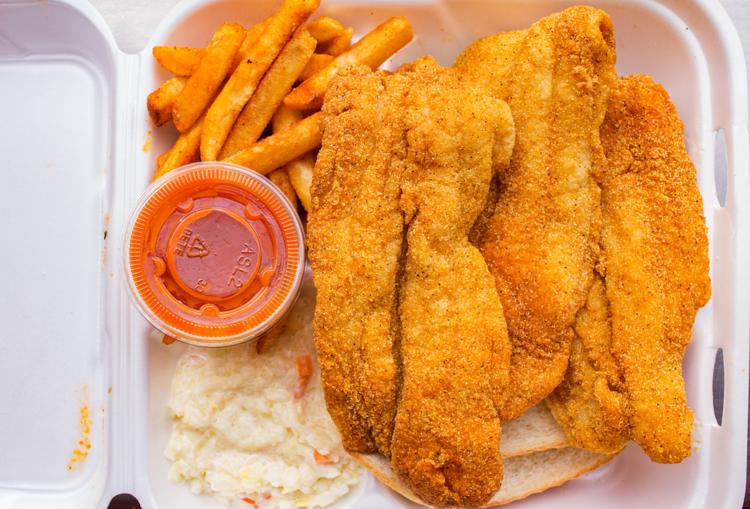 Daily specials include chicken wings, fried shrimp, tripe and more. The menu also offers, almost inevitably, cheeseburgers, turkey burgers and similar fare.
Side items include potato salad, coleslaw, spaghetti, hush puppies and French fries, while for dessert, guests can choose between lemon and caramel cake – with a selection of bottled sodas at hand to wash it all down.
Mother's Fish, 6 S. Central Ave., Clayton, 314-499-7074; 2738 N. Grand Blvd., St. Louis, 314-833-4950, facebook.com/mothersfishstl
Be the first to know
Get local news delivered to your inbox!