At Glendale's Pi Pizzeria & ¡Rico! Mexican, a robust menu features pizza, tacos, burgers, cocktails to go and more – all under one roof, with manifold options available via online ordering for carryout or drive-up window service.
The multifaceted eatery, which fills the space previously occupied by Filomena's Italian Kitchen, debuted last fall and comes from Pi Pizzeria owner Chris Sommers and chef Cary McDowell. They brought management from their downtown St. Louis restaurants to head the new business, including Gringo chef David Rodriguez, as well as kitchen manager Dominic Cipicchio and general manager Nick Shedd from Pi MX, both located on Washington Avenue.
"We've been working on a dual-faceted, fast-casual concept for a while," McDowell says. "Basically, we wanted to do an abbreviated, refreshed version of Pi – sort of the greatest hits. The ¡Rico! side is an adaptation of our Gringo concept in carryout form."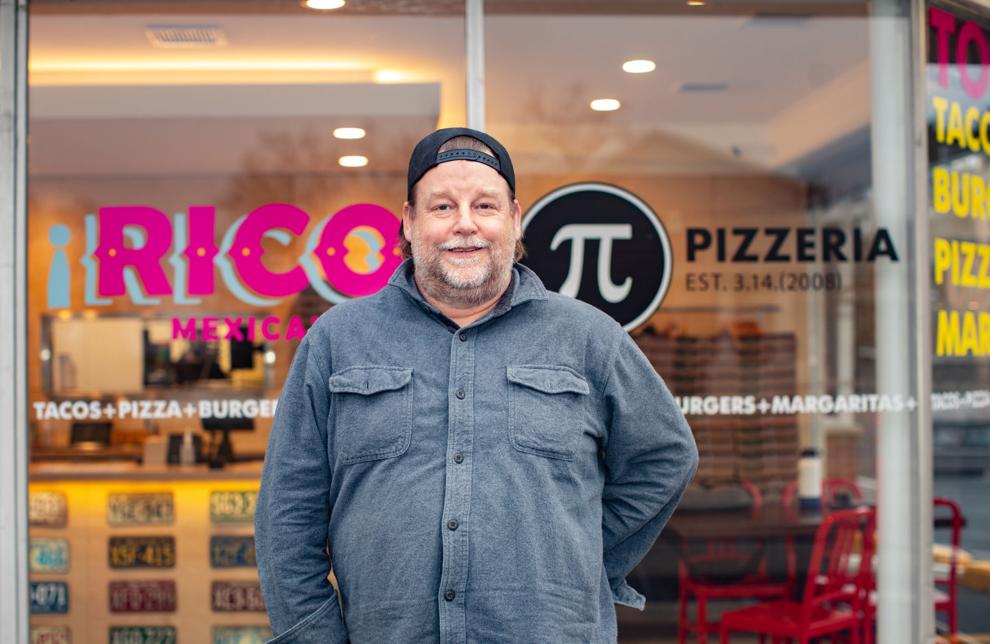 In addition to the retooled offerings, menu items unique to the Glendale restaurant include "smash burgers," a chicken sandwich and seasonal specialty pizzas, among them the Glendale, which features mozzarella, smoked Gouda, Brussels sprouts, bacon, caramelized onion, pesto and chipotle glaze.
Popular appetizers from the Pi menu include house-made pork-and-beef meatballs and dry-rubbed, oven-baked wings. Garlic cheese knots, a new addition, feature mozzarella wrapped in pizza dough, brushed with garlic oil and served with a side of marinara.
The ¡Rico! side of the menu includes tacos, burritos and bowls, quesadillas and fajitas filled with protein options, such as steak al carbon, chicken tinga and carnitas. Additional menu selections include salads, sides such as queso fries, and drinks including margaritas and beer. Saturdays and Sundays also feature a brunch menu.
"We worked really hard to create a place for families to go and get a little bit of everything to help satisfy everyone's needs," McDowell says. "We wanted to have a pretty wide palette of what people call 'standards.' It's a super convenient way to get a little bit of everything." 
Pi Pizzeria & ¡Rico! Mexican, 9900 Manchester Road, Glendale, 314-942-3800, pi-pizza.com