If you live in the metro area, enjoy coffee and have a social media account, there's a solid chance you've seen a photo of someone posing in Oliver's Coffee + Flower Bar. The fabulous floor-to-ceiling wall of flowers, in bright shades of pink, white and red, is a favorite photo backdrop of café clientele across the city, county and country.
But owner Olivia Ridgel believes it's more than a photo op that draws people into her coffee shops, the second of which opened in March in the Saint Louis Galleria in Richmond Heights.
"Everybody desires a certain vibe when they go somewhere" Ridgel says. "With Oliver's, one of my main goals was to have people walk in and feel like they're home, that they could chill there, that it's comfortable, that they belong there. Obviously, we have good coffee, but when you walk in, you can be whomever, you can look like whatever, you can drink whatever – you'll fit in, and you can claim it as yours."
The loyal local following at the original location in Maplewood is even more impressive considering it's been open less than two years, and the Galleria location, which can be found near the mall's Nordstrom storefront, is quickly catching up to its sister spot. Ridgel and her mom, Dawn Medina (who co-owns the Galleria location), monitored the former Starbucks storefront for many months when they frequented the mall. Interestingly enough, once Ridgel and her mom determined Starbucks was closed for good and reached out to a mall contact about moving in, the contact told her they'd actually been trying to get in touch with Oliver's to fill the vacancy on their end.
Oliver's famed flower wall appears at the Galleria, as well (albeit a bit smaller – this one only took three days to craft, whereas the Maplewood wall took five), and Maplewood's green velvet couches take the form of pink velvet chairs at the Galleria. The new location maintains the marble tables and countertops; a bright, airy atmosphere; a welcoming vibe; and, of course, craveable beverages and food.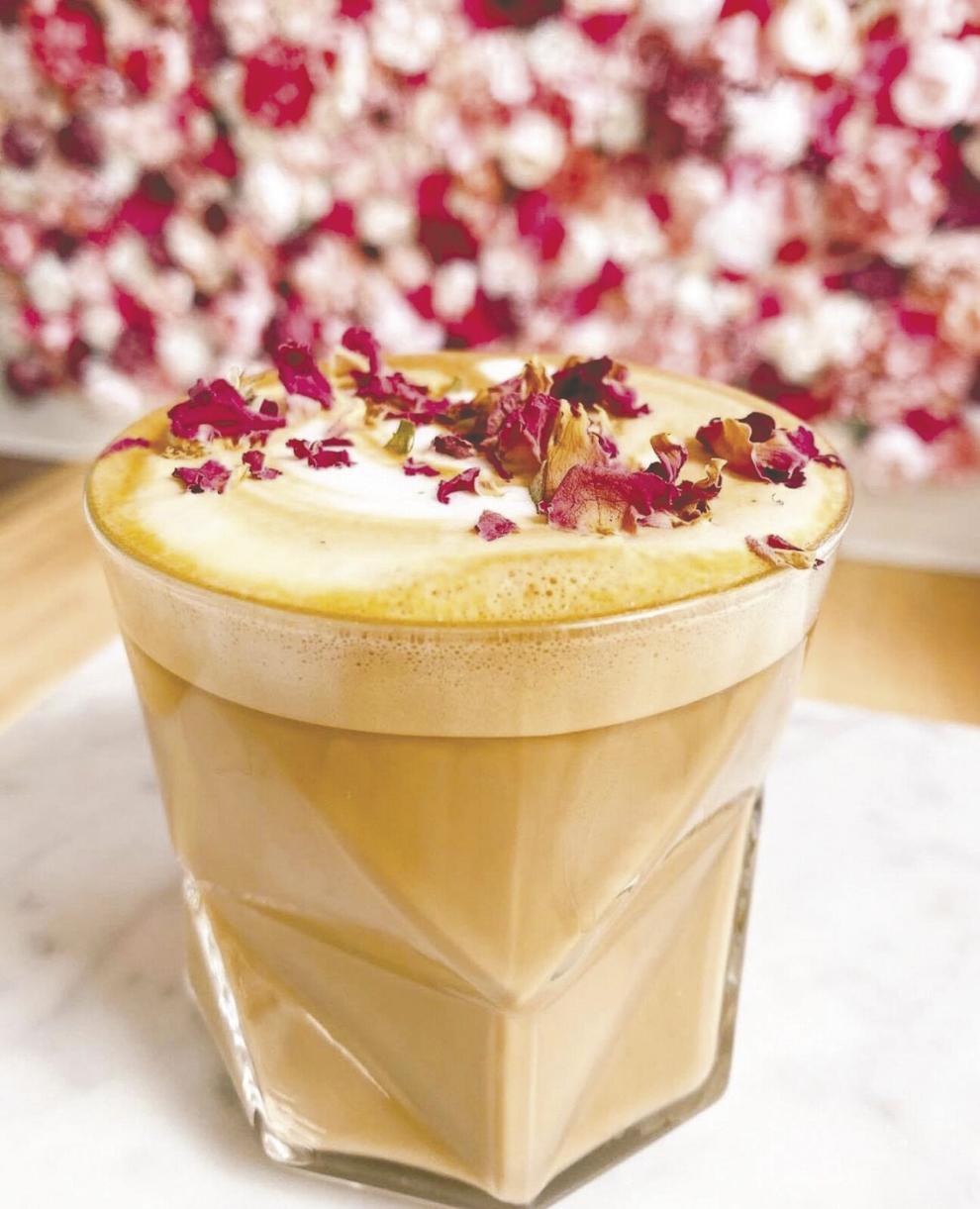 The bestselling Lola drink (chai latte and strawberry milk) and Powder Pink Mocha (espresso, chocolate and steamed strawberry milk) are available, as are the flavored lattes using local Coma Coffee Roasters for espresso and Oliver's house roast, Legacy (roasted by Coma), for the drip coffee. The menu also includes flavored tea lattes, coffee-less "mocktte" drinks and a lavender espresso tonic – and stay tuned for a seasonal summer drink menu to be released soon. The food at the Galleria location is faster grab-and-go versions of the sit-down healthy sandwiches, salads and pastries at Maplewood. Ridgel shouts out an Oli Salami and Oliver's Sweet Salad with candied pecans and raspberry vinaigrette dressing as must-grabs.
The "flower" half of the café's name was put on hold due to the pandemic, but Ridgel says she'll slowly be introducing the build-your-own bouquets back to both locations this spring as things open up again, and she also teased a new permanent collaboration with a health-and-wellness industry business that she's excited to share with Oliver's customers.
Ridgel cites her entrepreneurial parents as her inspiration, and also notes that they were instrumental in helping her open both locations. But this wasn't her first foray into this world – she ran a small coffee shop, Oliver M's, out of the Maplewood church her father started when the family moved here from Los Angeles. The M part of the former name pays homage to her maiden name, Medina.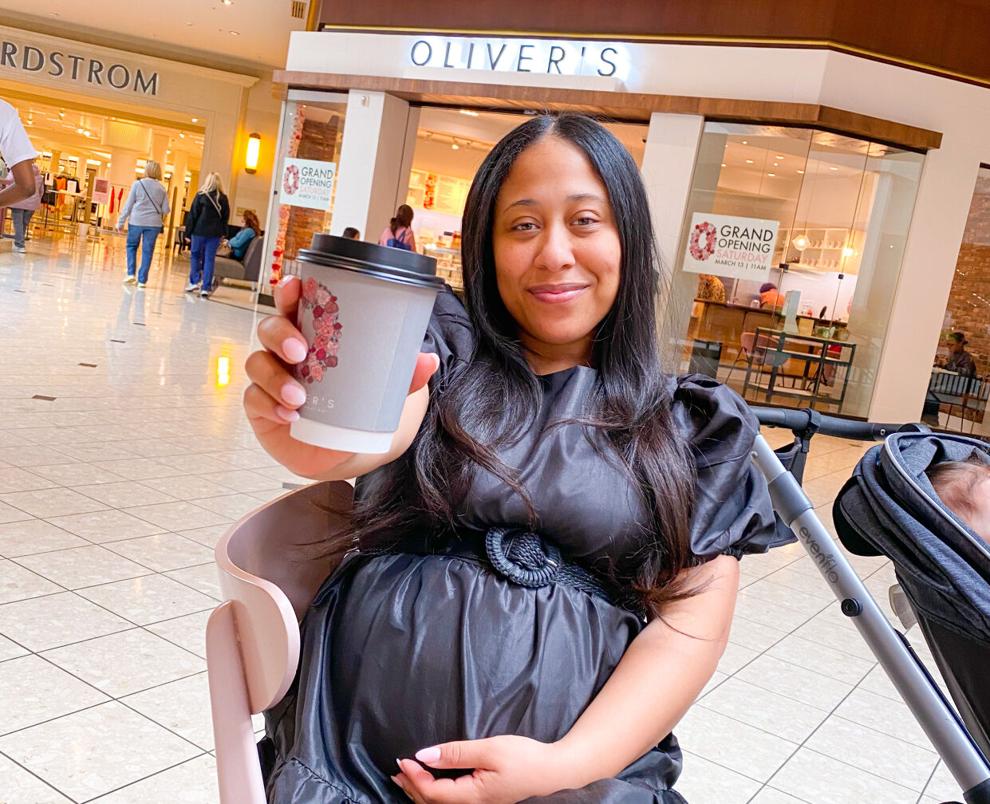 "I'm so connected to the name – Oliver and coffee have always been things I've loved," Ridgel says. And now, she has another Oliver to love: earlier this month, she gave birth to a baby boy named, but of course, Oliver.
"Finally, my customers will be able to physically meet Oliver, my dream," Ridgel says. "I don't want my kids to just see mom at home; I want them to see me and my husband working and being businesspeople. That's the way I looked at my parents – I saw them in action and wanted to be an entrepreneur, so I want that for my kids as well, especially having the courage to open a Black-owned business in an industry that predominately isn't. It's nice to know and to share that I can open a place and do what I want to do based on my dream and not what I look like."