Milque Toast Bar has returned with its seasonal, locally focused toast dishes, new dinner hours and rotating thematic menus.
The eatery, which debuted in 2015 in St. Louis' McKinley Heights neighborhood, closed in March 2020, coinciding with the COVID-19 pandemic lockdown. Since then, owner Colleen Clawson has served as the chef behind sustainable prepared foods brand Nourish STL, which she co-founded last February. With the reopening of Milque Toast Bar, Clawson offers regular dinner hours for the first time – and she has a liquor license in the works.
"The dinners are monthly pop-ups," Clawson says. "The first one was South City barbecue, and then we featured Cajun fais dodo, which is Creole for a big party. Now, we'll be featuring Baba Xavi through the winter."
Clawson's modern Indian bistro concept, Baba Xavi, was named after her son Xavier (Xavi) Pereira and operated as a pop-up restaurant in 2019. The unique menu features creative takes on classic Indian dishes, as well as offerings presented with an Anglo Indian twist. Customers can choose from dishes such as smoked tandoori wings, mulligatawny, palak paneer and chicken tikka masala.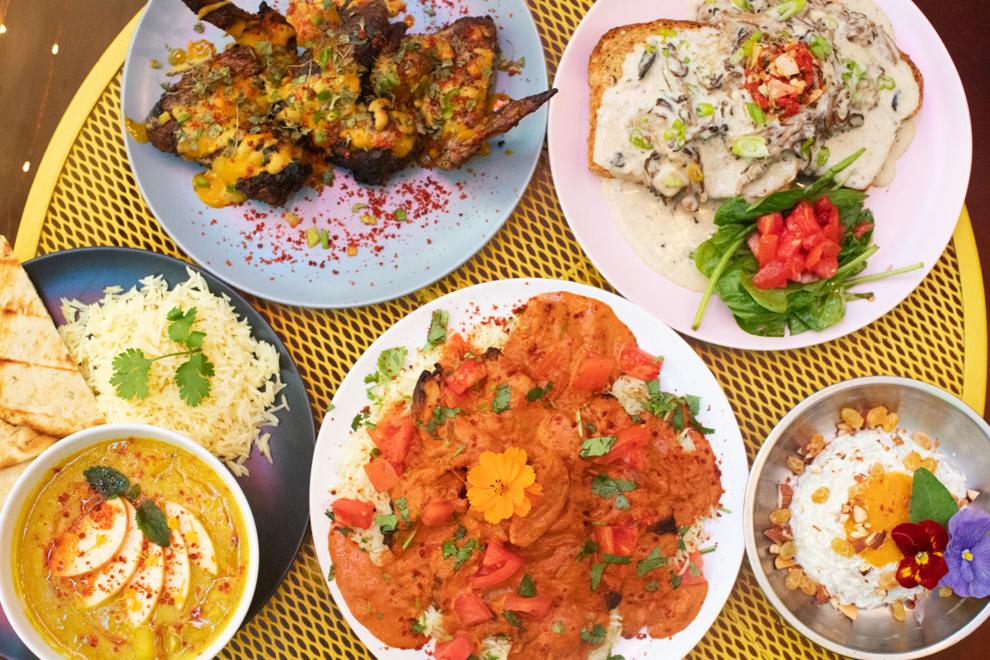 Upcoming dinner themes will include a southern France-inspired menu. Although the dinner menu is available only in the evenings, toasts are available all day, including sweet and savory options on baked goods from St. Louis' Bridge Bread. Guests can choose from toppings such as Fluffernutter, s'mores and truffle egg salad. A French toast bar brunch is also available every Sunday.
In addition to a revamped patio – complete with a stage and an outdoor kitchen – Milque Toast Bar offers a grab-and-go case that features Nourish STL products and house-made items like jams, jellies and desserts. Roy's Grateful Farm pickles are also available for sale. To drink, customers can choose from house-made cream sodas, Milque Toast's own medium-bodied coffee blend roasted by First Crack Coffee and such bottled options as St. Louis Cannabis Club seltzers and Juice Master juices.
"It's really nice to be back in our little urban oasis," Clawson says. "I have to say that seeing all of our people again is the best part. I always say Milque Toast has the most amazing customers, and it really is true; they're so sweet and kind, and I love getting to cook for them again." 
Milque Toast Bar, 2212 S. Jefferson Ave., St. Louis, 314-833-0085, milquetoastbar.net