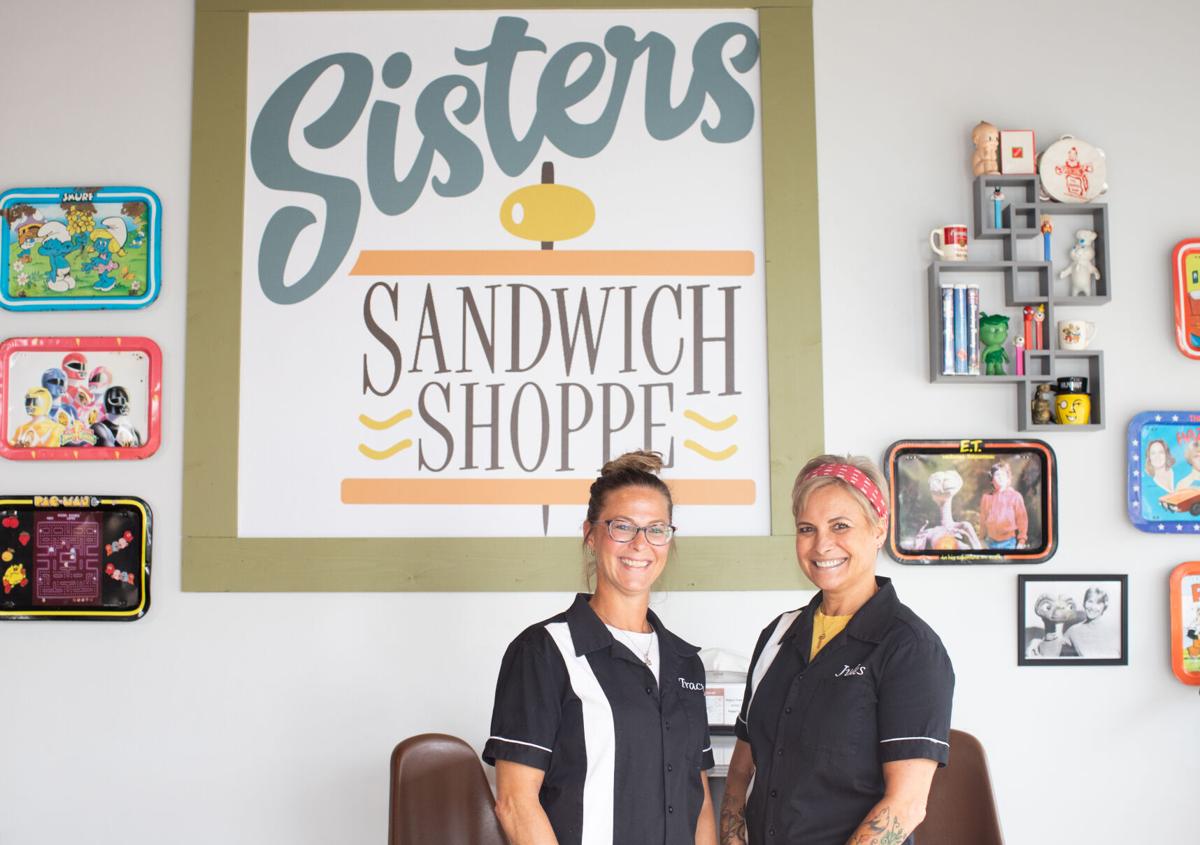 Sisters Sandwich Shoppe, which debuted this past spring, features a menu of hot and cold sandwiches and a retro atmosphere in St. Louis' Southampton neighborhood.
The lunchtime eatery comes from sisters Tracy Calabro and Jules Karagiannis, who opened the neighboring Espresso Yourself Coffee & Cafe in 2018. When the space next door to the café became available, they saw an opportunity to expand their offerings.
"We're so grateful to be in such a vibrant neighborhood like Southampton – the support here is just mind-blowing," says Karagiannis, who previously co-owned The Tenderloin Room with her husband, Dino, before selling that St. Louis restaurant prior to the pandemic. "Ever since the Macklind [Avenue] Deli burned down in 2018, everyone around here has really missed having a sandwich shop. We thought we could fill that need in the neighborhood."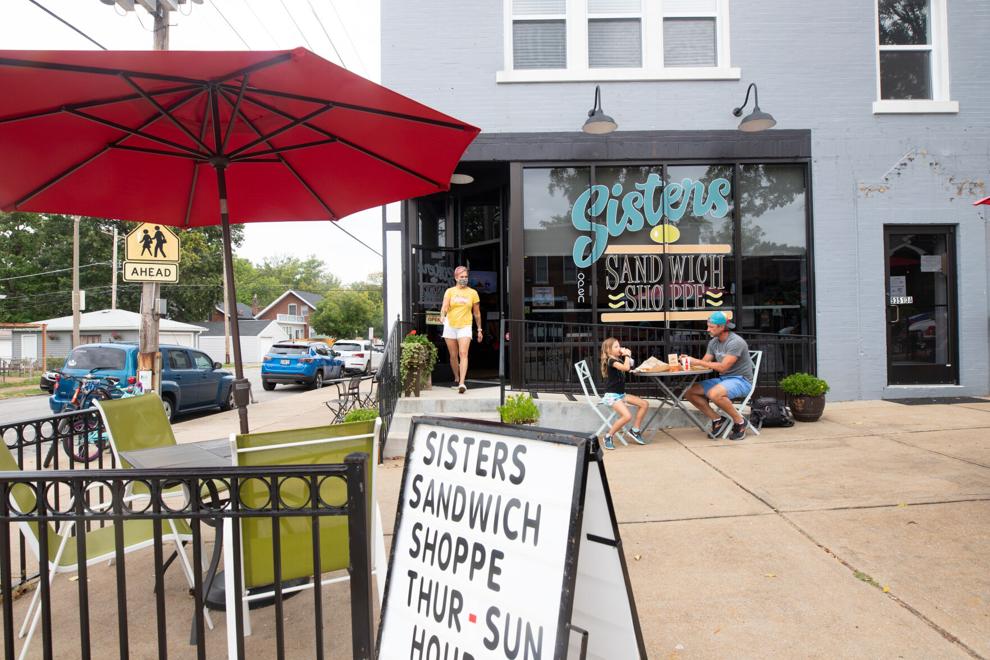 The shop's 1,200 square feet mirrors the size of the connected café, with an entryway between the two so customers can come and go between them. The decidedly nostalgic décor at Sisters centers on classic Americana pop-culture photos and mementos from the sisters' personal collections – including an old Blockbuster videotape that never quite made it back to the store.
The food menu primarily comprises nine sandwich options on St. Louis' Bridge Bread baked goods, such as the Gabagool, featuring roast beef, salami, capicola, provolone, lettuce, tomato, red onion, diced peperoncini, pickles and Italian vinaigrette on a hoagie, or the signature Sisters Sammie – fried bologna and American cheese topped with Red Hot Riplets on white or wheat toast. Gluten-free bread is also available as a substitute on any sandwich.
"We make classic sandwiches but put the Sisters twist on it," Karagiannis says. "One of the first ones we knew we wanted to do was fried bologna because we grew up on it together. As far as what we decided to call the sandwiches, it was definitely a family affair. All of our children are big sandwich connoisseurs and had a big say in coming up with fun names."
Options like a chicken-lemon orzo soup, a Greek salad and the You Don't Eat No Meat sandwich also pay homage to the Greek heritage of Karagiannis' husband and their daughters. The vegetarian sandwich features tomato, red onion, yellow pepper, cucumber, romaine, feta, sun-dried tomato spread and balsamic vinaigrette on an "everything" bagel.
As for snacks, local offerings include potato chips from Billy Goat Chip Company and gluten-free gooey butter cookies from Prioritized Pastries, both of St. Louis. For drinks, guests can choose from such options as canned Vess sodas and WellBeing CBD Brewing Co. sparkling waters.
Sisters Sandwich Shoppe, 5353 Devonshire, St. Louis, 314-405-8011,sisterssandwichshoppe.com