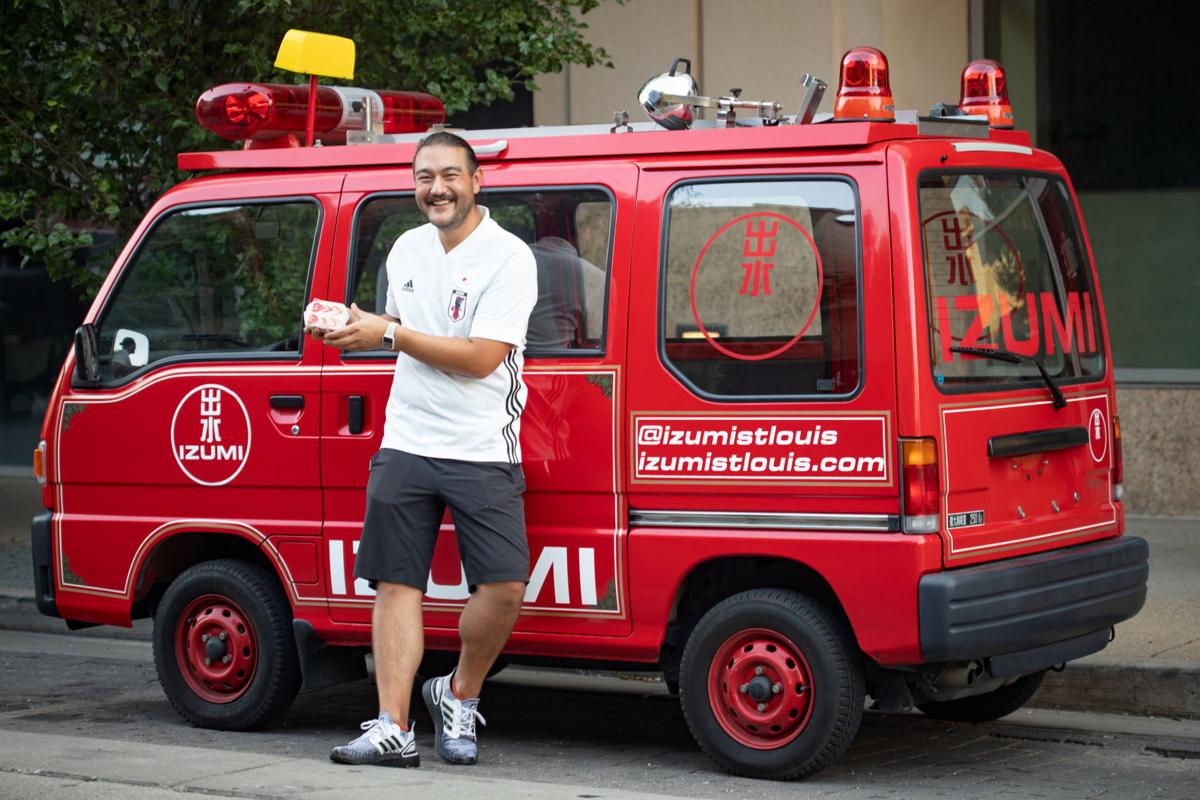 From delicately prepared sandos in convenient grab-and-go packages to street food-style yakitori, Izumi is serving Japanese classics all over the metro area with a series of weekly pop-ups – all out of a bright red 1995 Subaru Sambar.
When Kurt Bellon couldn't make his semiregular trip to Japan following the postponement of the Olympics last year, he decided instead to bring a taste of Tokyo here. He started selling sandos (breaded meat topped with shredded cabbage, mayo and chile sauce, between slices of white bread with the crusts removed) last fall and, in June, added a separate pop-up devoted to yakitori (small marinated chunks of meat on skewers, often with vegetable pieces, and grilled).
The concept gets its name from his mother's hometown in southern Japan and draws inspiration from the Japanese fairytale of Momotarō – a boy born from a peach who makes friends by sharing food and ultimately makes the world a better place through his adventures. Each week, Izumi pops up at a different area business or event and uplifts the stories of Bellon's collaborators.
"One of the main things I'm focusing on with different pop-ups is highlighting immigrant stories that shape our community and make it so much better," Bellon says. "My mother is from Japan, and my grandfather is Italian and grew up on The Hill. St. Louis' storyline has a lot to do with immigrants – they shape our society and country, and I could not emphasize their positive impact enough."
Bellon, who has more than 15 years of experience in the culinary industry, previously served as the general manager of Chao Baan in St. Louis and also works as a prep cook at Bulrush, also in St. Louis. With Izumi, he hopes to explore and share with the local community the culture he holds dear. He currently prepares his roster of eight sandos at Nudo House and uses milk bread from Kim's Bakery in Chesterfield.
The handheld sandos draw inspiration from the quality prepared versions widely available at konbini (Japanese convenience stores), and they come ready to eat on the go. Offerings include tamago (a classic egg salad made with hard-boiled eggs, Japanese mayo, salt and pepper) and a tonkatsu (deep-fried pork cutlet) sando, which is also available in curry and eggplant renditions. Instagram-worthy fruit sandos come filled with vanilla whipped cream and whole strawberries, cinnamon peaches (an homage to Momotarō) and seasonal options like pineapple and mango.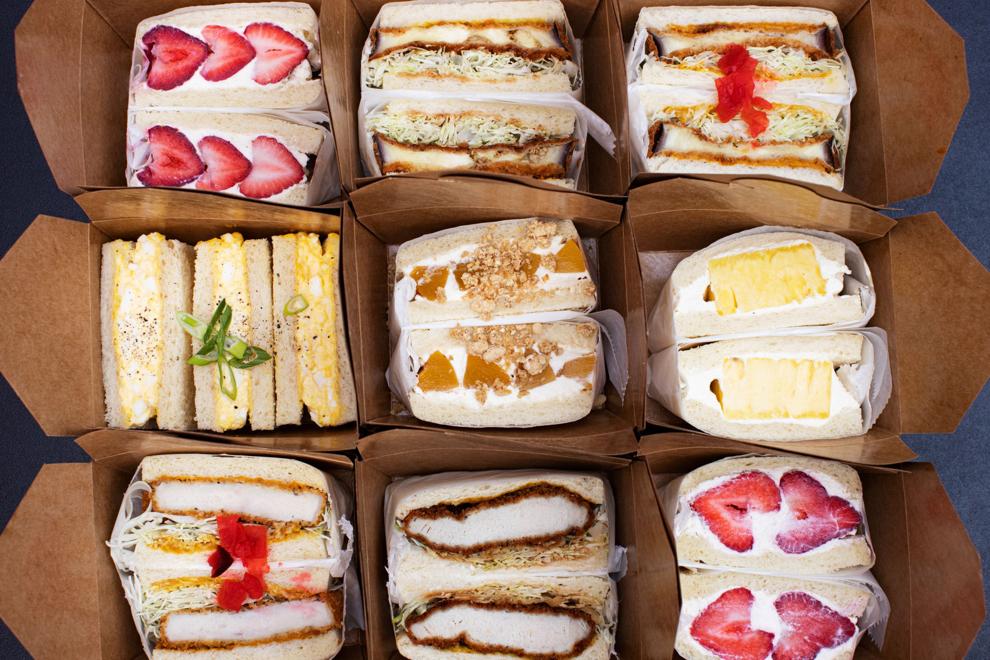 Izumi's yakitori pop-ups, meanwhile, highlight a late-night tradition, featuring meat and veggies cooked by Bellon on a tabletop bincho grill. Options include chicken thigh skewers; tsukune (chicken meatball) skewers; shiitake-and-green-onion skewers; and shishito (mild chile) skewers – each cooked with a simple salt seasoning or dipped in tare, a soy-based sauce and glaze. Snacks and drinks are also available at each pop-up, including Pocky (chocolate-coated biscuit sticks) and Calpico yogurt drinks.
"I really enjoy the one-on-one interaction of serving people good food," Bellon says. "It's all about being approachable and convenient."
Sando pop-ups take place from 5 to 9 p.m. on Mondays (with a limited number of walk-up items available), with preorders opening the previous Friday at noon. Yakitori pop-ups vary by date. For the most up-to-date information about Izumi's pop-up locations, follow Izumi on Instagram.