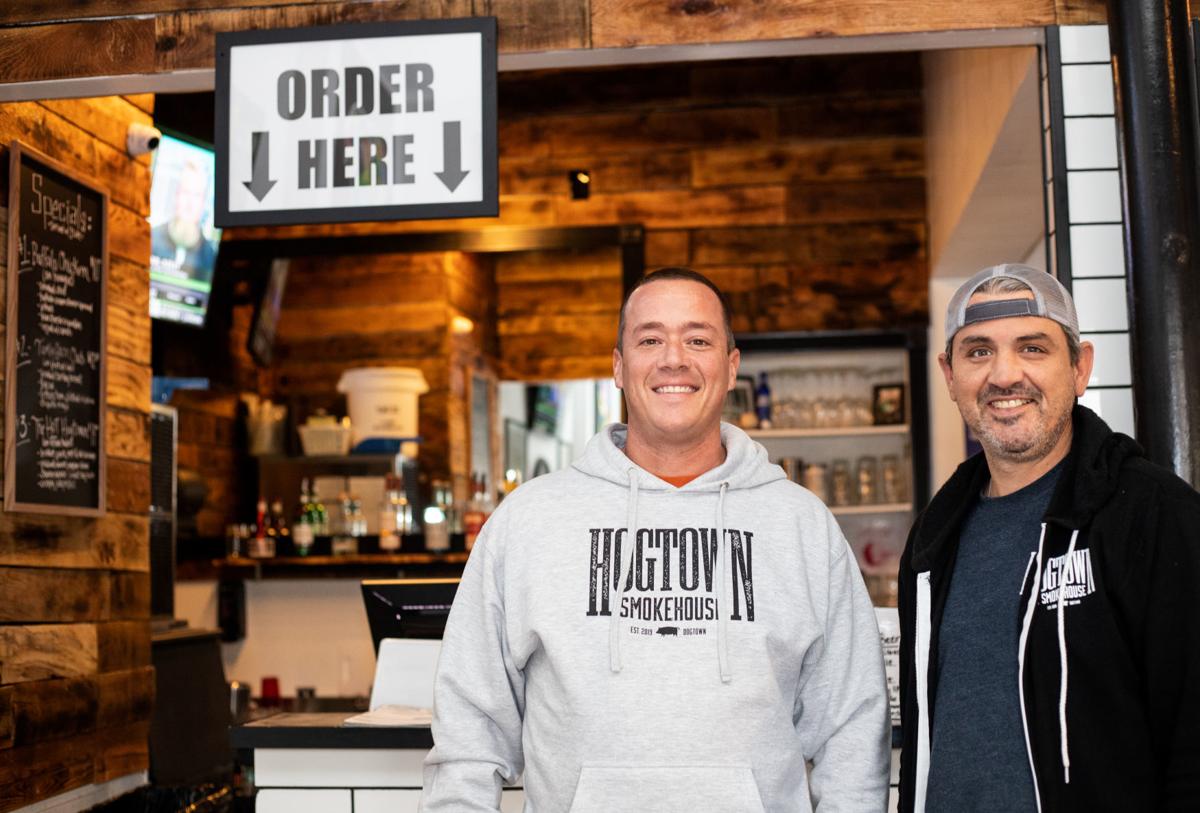 Dogtown's first smokehouse currently offers curbside pick-up. Hogtown Smokehouse debuted last summer and fills a niche in the neighborhood as its only barbecue restaurant, serving smoked meats, sandwich specials and more.
The concept comes from co-owners Rico Lange and Chris Muich – two St. Louis natives who met while working at the recently closed Southtown Pub, where they took care of its barbecue catering operations.
Lange also previously owned and operated the now-shuttered Patch Tavern in South City. At Hogtown Smokehouse, the duo puts their years of hospitality experience to the test, with Lange serving as the manager and Muich heading up the kitchen.
"I grew up two streets away from here and thought, 'Dogtown needs barbecue,'" Lange says. "Everything's fresh every day."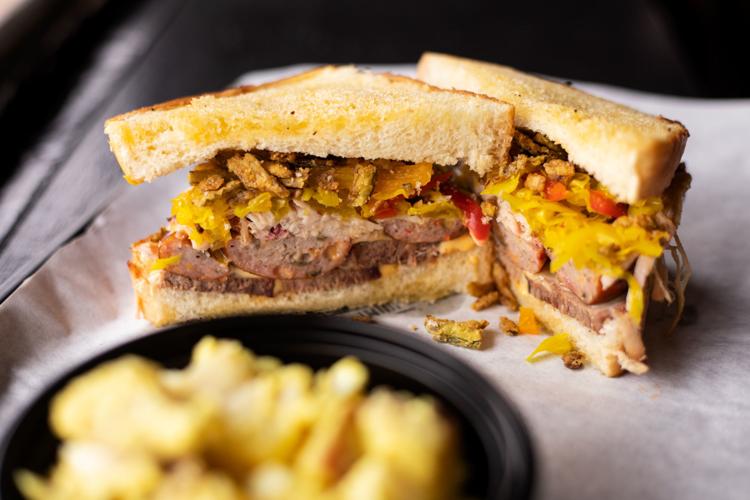 The menu begins with appetizers including dry-rubbed chicken wings, pretzel braids and Frito pie made up of corn chips topped with cheese sauce, beans, pulled pork, cheddar, sweet barbecue sauce, spicy ranch, onion and peppers.
Signature dry-rubbed meats are smoked slowly with cherry wood, available on trays served with Italian bread, as sandwiches on hoagie-style buns or by the pound. Choose from pork, honey-glazed turkey, thick-sliced corned beef, brisket or chicken. St. Louis-style ribs are also available.
Sandwich specials include the Hot Hogtown with brisket, pork, G&W sausage, pickled sweet pepper slaw, cheese sauce, sweet barbecue sauce and crispy jalapeños on Texas toast. Salads are also available, including the house option with greens, cheese, onion, tomato, egg, croutons and pork, brisket or turkey.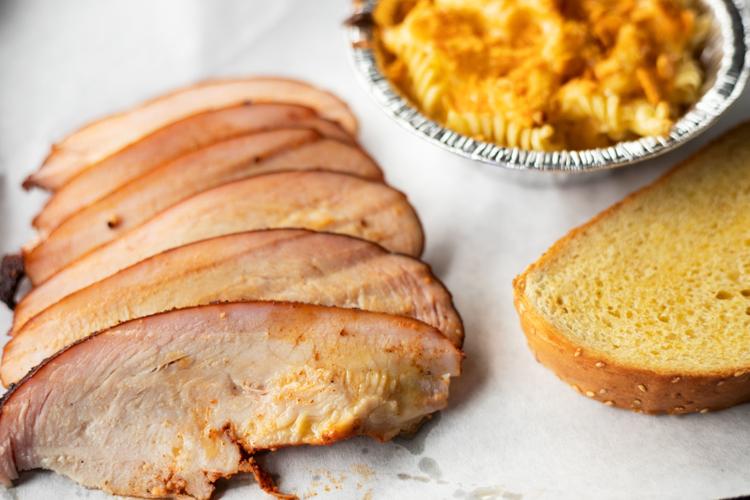 To pair with the fare, Hogtown Smokehouse offers four house-made sauces: the D "OG" (original), sweet, spicy and Hog Juice, a vinegar-based sauce. Side options include creamy slaw, mac 'n' cheese and mustard potato salad.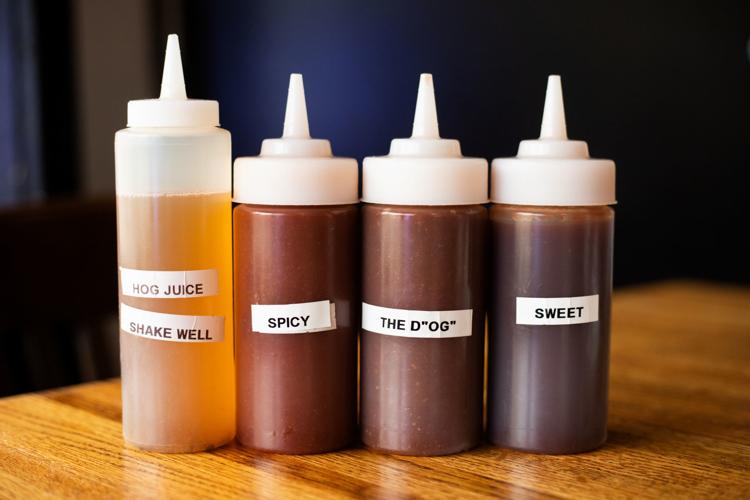 Hogtown Smokehouse is open Wednesday through Thursday from 4 to 8 p.m. Friday from 2 to 8 p.m., and Saturday through Sunday from 12 to 8 p.m. Order online at hogtownsmokehouse.com and call upon arrival for contact-free curbside pick-up. Catering is available anytime.
Hogtown Smokehouse, 6301 Clayton Ave., Dogtown, St. Louis, Missouri, 314.899.0550, hogtownsmokehouse.com
Be the first to know
Get local news delivered to your inbox!