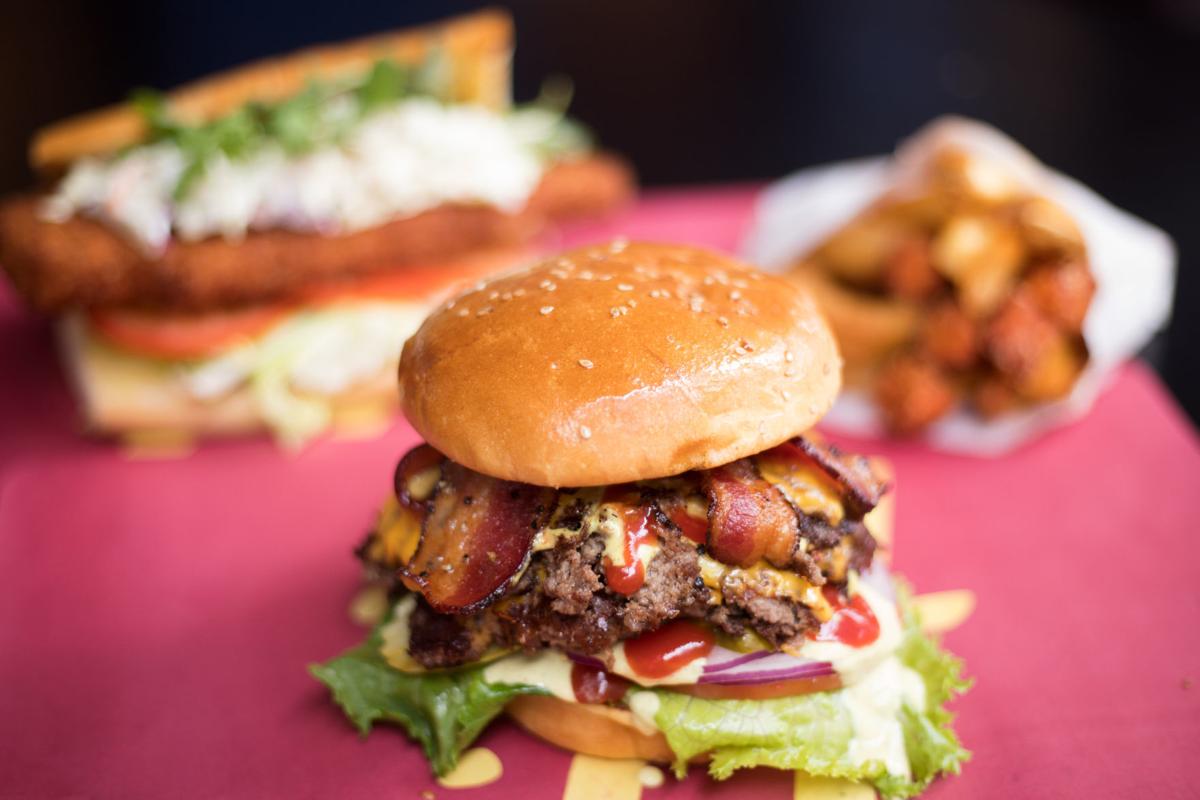 Hi-Pointe Drive-In continues to serve the community with curbside pickup and delivery options, all while contributing to fundraising efforts for furloughed restaurant workers. The fast-casual restaurant known for its smashed burgers cooks up around 10 types of burgers, as well as a variety of sandwiches, salads, sides and shakes.
The concept comes from Sugarfire Smoke House's chef-owner Mike Johnson and chef Adam Pritchett. The flagship location, which is currently open for service via online ordering, originally debuted in January 2017. A second location opened downtown in 2019 and is closed temporarily.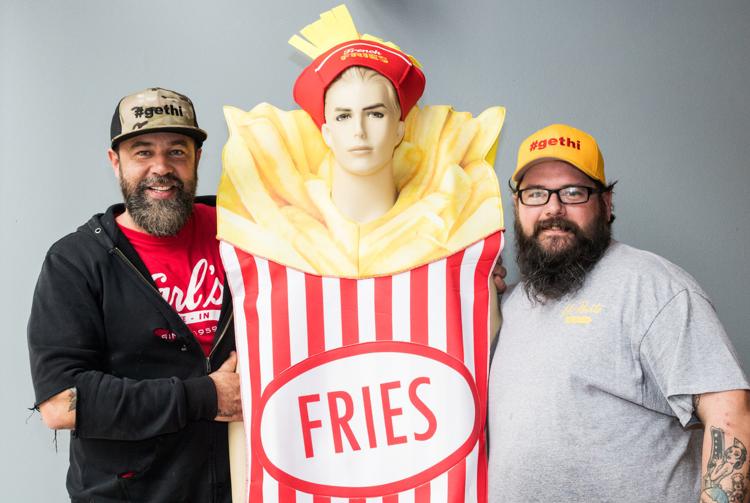 In an initial fundraiser under the Sugarfire umbrella of restaurants in March, Hi-Pointe Drive-In gave away food in a donation-based drive-thru. The effort raised $8,000 for the Gateway Resilience Fund set up for furloughed restaurant workers and small businesses in St. Louis. Since then, similar collaborative events hosted at the Boathouse at Forest Park and City Foundry STL generated $12,000 and $36,000, respectively, for the relief fund.
To support Hi-Pointe Drive-In, patrons can simply place an order for lunch or dinner on its website. Its signature smashed burgers are made with a blend of brisket, chuck and rib available in iterations including the Arch D-Lux burger — a  double cheeseburger with pepper bacon, ketchup, special "D-Lux" sauce, lettuce, tomato, onion and pickles on a sesame bun. One dollar from each Arch D-Lux sold benefits the St. Louis Gateway Arch Park Foundation.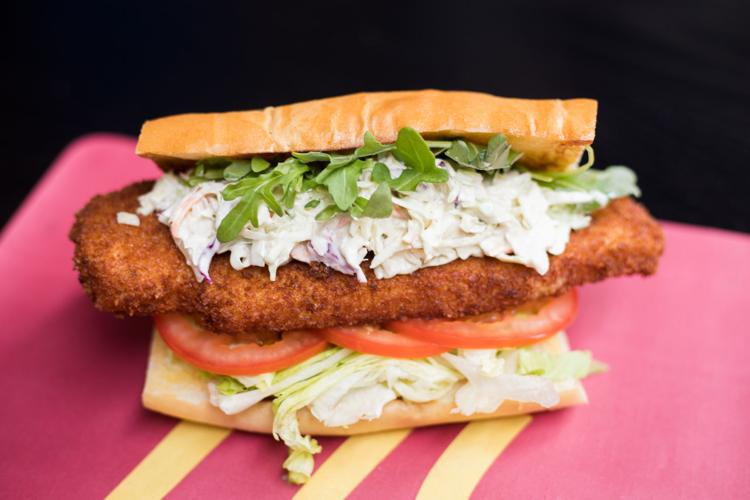 Sandwich options include a fish sandwich with fried or grilled fish, lettuce, tomato and creamy dill pickle slaw on a baguette. Another popular pick is a Cuban sandwich with chopped pit ham, Sugarfire pulled pork, Muenster cheese, pickle and hot mustard.
Salad options include a chicken Caesar salad as well as a greens and grains salad with quinoa, wild rice, wheatberry, avocado, roasted corn, cotija cheese, tomato, red pepper, crispy tortilla, greens and lime vinaigrette – additional chicken and salmon available. One of Johnson's personal favorite side picks is the Fryre Fest side with onion rings, fries and sweet potato tots.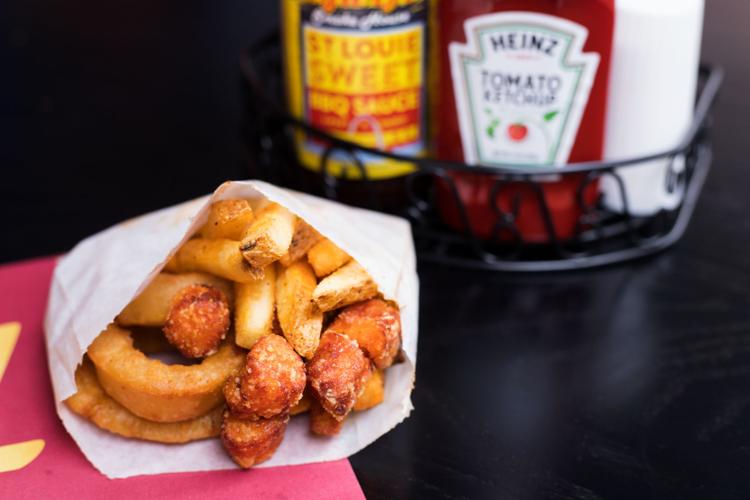 Beverages include Excel Bottling Co. fountain sodas, canned and bottled beer, and wine. Shake options include a variety of flavors such as butterscotch, dreamsicle, strawberry shortcake, s'mores and lemon lavender.
To view the full menu and place an order, visit hipointedrivein.com. Rotating specials include everything from pre-batched mason jar cocktails to breakfast pizzas. Box lunch meals and catering are also available.
Hi-Pointe Drive-In, 1033 McCausland Ave., St. Louis, Missouri, 314.349.2720
Be the first to know
Get local news delivered to your inbox!