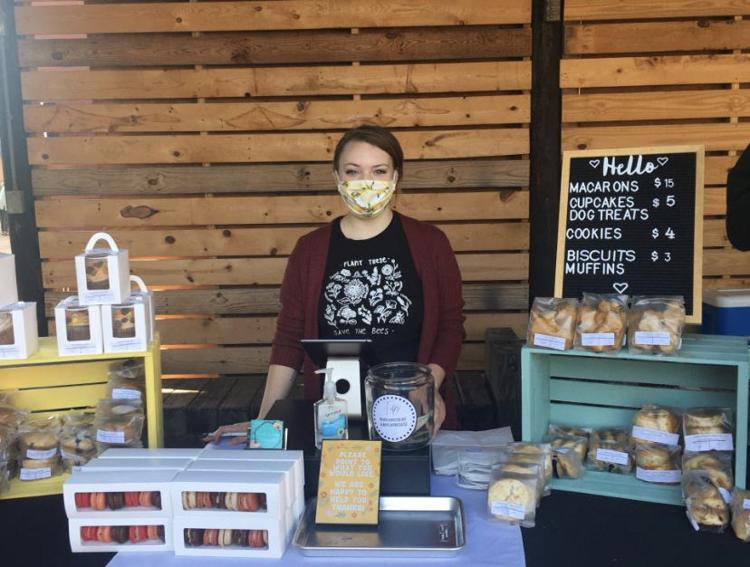 Behind the scrumptious specialty treats served by Hemlock & Honey Baking Co., owner Salem Prestien is a tale of tenacity that makes her story even sweeter than her treats.
"In 2016, I was going to the Culinary Institute of America in New York," Prestien says. "Then, in early 2017, I found out I was pregnant with my son, and in a couple months, he was diagnosed with a rare birth defect called gastroschisis, which is when the intestines develop outside of the body."
Prestien was immediately put on bed rest, simultaneously having to press pause on her dream.
"When he was born, obviously, they repaired the intestinal defect," Prestien says, "but after that, he had some trouble with waking up and feeding, and after an eight-week [neonatal intensive care unit] stay, he was diagnosed with yet another very rare medical defect that's called Prader-Willi Syndrome."
PWS affects the pituitary gland and the hypothalamus of the brain. Although symptoms vary, Prestien says the biggest hallmark of PWS is that PWS patients don't produce the hormone that allows them to feel full.
"Because I had gone to French culinary school, where I had learned to make everything with loads of carbs and lots and lots of sugar, I was kind of having to learn how to remake everything," Prestien says. "And then I got pregnant a few months after with my daughter, who was diagnosed with, again, an extremely rare heart defect. She was missing her right ventricle."
The news brought the family to St. Louis in 2018 to be close to St. Louis Children's Hospital's cardiology program.
"I was literally at Children's three to four days a week between the two of them," Prestien says. "As much as I desperately wanted to, I just could not get a regular job. I had to have too much time off. Both of my children were on feeding tubes, they both had specialist and therapy appointments, and I decided to just start baking to sell to family and friends to bring in any little bit of income that I could."
Prestien says she kept receiving positive feedback and then more and more requests.
"I was like, 'Wow, maybe I could do this. I could work this around my schedule,'" Prestien says. "So I started a website and started selling at the [University City] Farmers Market, and it all kind of snowballed."
Today, Hemlock & Honey Baking Co. offers macarons – fan-favorite flavors include French toast, cheesecake and strawberry shortcake – cupcakes, cookies, muffins and more, all available for order online or at the U City farmers market.
"This is going to sound silly, but it means everything," Prestien says. "It shows me that you don't need someone to come save you. You can do it. Anyone can do it." 
Hemlock & Honey Baking Co., hemlockandhoneybakingco.com
Be the first to know
Get local news delivered to your inbox!