The Gate District neighborhood of St. Louis welcomed in January the amusingly named Have A Cow Cattle Company, a farm store and café that strives to unite rural and urban.
It showcases the brand's own beef from its namesake 180-acre Hereford farm in Owensville, more than 75 miles west of Ladue, in addition to several other in-house products like roasted coffee beans, hand-harvested honey and freshly baked cinnamon rolls.
The recent addition to the area's culinary landscape comes from Steve and Lisa St. Pierre. The husband-and-wife duo previously lived in Edwardsville, where they worked as toy retailers. Roughly 15 years ago, they sold their stores and moved west, joining area not-for-profit organization Restore St. Louis. The notion for Have A Cow originated in their wish to create jobs for their community.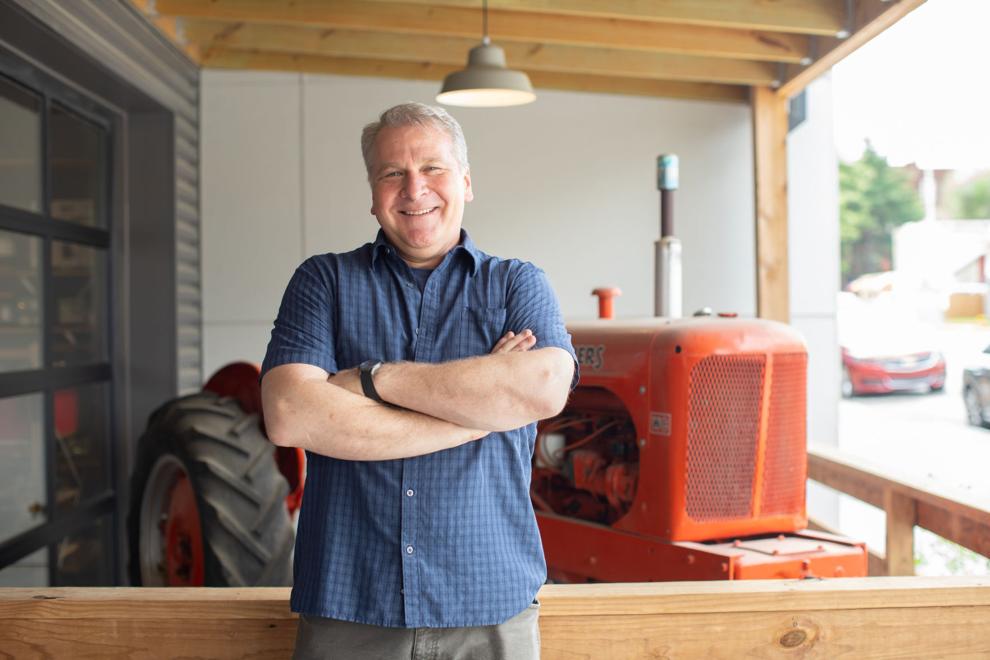 According to Steve St. Pierre, Have A Cow seeks "to foster connection and provide opportunity for folks from different backgrounds to come together, break down cultural barriers and serve one another."
Have A Cow's approximately 3,500-square-foot ranch-style building sports a country-style wraparound porch with outdoor seating, and pull-down garage doors connect the patio to the barn-themed interior dining area and store. Its interior features an open floor plan with a central island. There, visitors can order food and drinks, as well as purchase items from the bakery case, meat cooler and retail shop.
Have A Cow's food menu offers such signatures as the Have a Cow Burger, a flame-broiled burger served with lettuce, tomato, pickle and onion on a brioche bun, available with additions including cheese, bacon, fried egg or avocado. Build-your-own salads also are available, along with sides like fries, chili and the St. Pierres' personal favorite: baked hominy casserole topped with breadcrumbs and cheese.
Breakfast-all-day options include pancakes, biscuits and gravy, and omelets. Otherwise, although St. Pierre proudly stocks his bakery case with items from Waterloo, Illinois' Perfectly Pastry, he also insists on having from-scratch house-made cinnamon rolls available each morning; his tall, picture-perfect version of the breakfast staple displays discernible layers permeated by gooey frosting. Customers can choose between a classic cream cheese-topped bun or a salted caramel-iced option.
On the retail side, guests can peruse a selection of items, among them toys, books and soap. Have A Cow offers its hormone-free beef in such cuts as rib-eyes, roasts and briskets, as well as its own brand of honey, Sweet Justice Honey, harvested from hives at Owensville. The house java, dubbed Barbed Wire Brew, is roasted at St. Louis' First Crack Coffee, available by the bag in two different styles. 
Have A Cow Cattle Company, 2742 Lafayette Ave., St. Louis, 314-261-0305, haveacow.farm