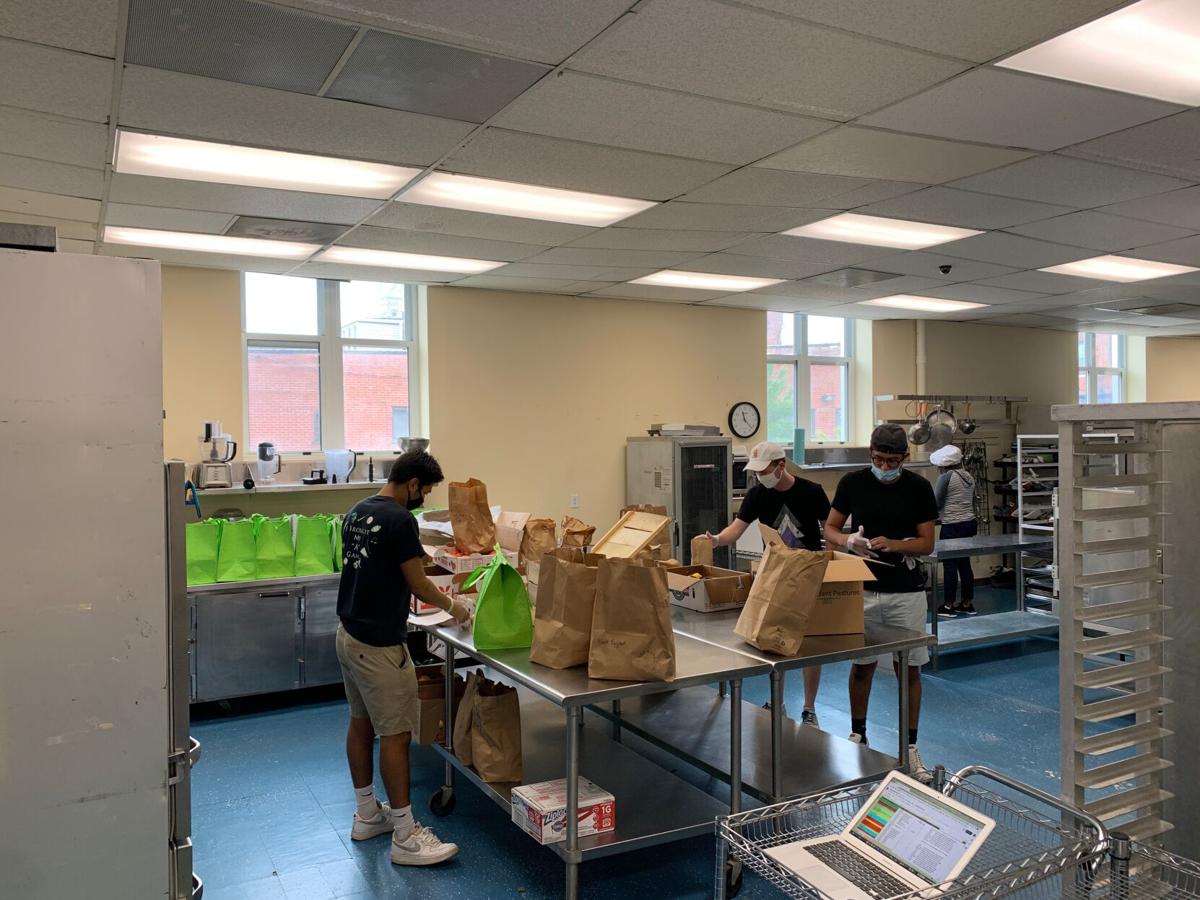 Metro area residents can't help loving that the culinary startup Find Your Farmer – a grassroots operation if ever there was one – has as its chief financial officer a recent Washington University in St. Louis grad named Ben Green.
"We've received overwhelming support from the St. Louis community since our launch in September," Green relates about FYF, the win-win inspiration for which hit him during a COVID-19 quarantine at Wash U.
"Farmers are grateful that we're offering another avenue through which they can sell their goods. The people of St. Louis are grateful for a convenient way to support their local economy and get fresh, local farm goods delivered to their door. We're so happy to offer a service that supports our local farmers, the health of our community and our planet."
In addition to Green, the FYF team comprises Noah Offenkrantz, the startup's CEO; Anish Naik, its chief technology officer; Francis Serrano, its chief marketing officer; and Spencer Stewart, its client relations specialist. As an advisor, the venture also enjoys the services of Peter Boumgarden – a professor of practice, strategy and organizations at Wash U's Olin Business School.
FYF rebels against today's long-range transshipment of foodstuff across the board. Instead, it favors locavorism, the culinary movement whose popularity, during the last decade and a half or so, has boomed; that movement embraces food produced locally, potentially increasing its nutritional value and decreasing the environmental burdens of shipping produce and other goods.
FYF's e-commerce menu changes each week and comprises nine categories: dairy, eggs, fruits, grains, herbs, meals, meats, pantry and vegetables.
The startup obtains its goods from more than 30 local purveyors, FYF's website notes, and Green states that he and his teammates "collect all of our farmers' products at a central facility in the [St. Louis neighborhood of The] Hill, sort them into individual orders and then deliver the products directly to our customers' doors."
You may ask, how far afield does FYF typically transport its goods?
"We deliver to almost all neighborhoods within a 7-mile radius of the St. Louis city center," Green says. "If a customer plugs in their ZIP code, and it says that we don't deliver to their region, they can email us at findyourfarmer1@gmail.com, and we're usually willing to make an exception."
Find Your Farmer, find-your-farmer.com