Two locations of a popular breakfast and lunchtime destination currently offer curbside pickup and delivery. The restaurant known as Egg features unique Tunisian and Mexican-inspired items alongside midday meal classics to sate brunch cravings – all available to enjoy in the comfort of your home.
The concept comes from owner Lassaad Jeliti, who initially rolled out the breakfast-centric restaurant in Benton Park around four years ago. Jeliti works with head chef Francisco Lopez – who has been behind the scenes in the kitchen since the brand's beginning – to bring their signature offerings to St. Louis. Their second location in Midtown debuted in January.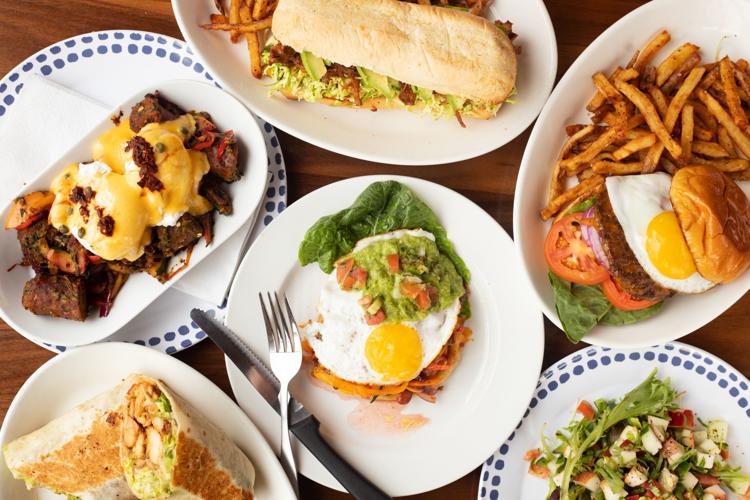 "I tell people our menu is made up of stuff that we like to eat. It's kind of an eclectic taste," Jeliti says. "We're trying to make interesting, flavorful breakfast or brunch fare that is a good product that people can come back for many times."
Each location offers a slightly different set of options to choose from. Dishes available in Midtown include items that draw from Lopez's heritage, such as a Mexican slinger and sopes made up of Maseca cups, refried beans, cheese, a sunny-side up egg, salsa and your choice of veggies, carne asada or chorizo.
Additional favorites available at both locations include chakchouka, or Tunisian-style tomato and bell pepper stew, and cornbread Benedicts with two poached eggs, cornbread, Hollandaise and your choice of smoked pork belly or spinach and avocado. Salads include nicoise and Tunisian options, while sweet offerings include pancakes and French toast.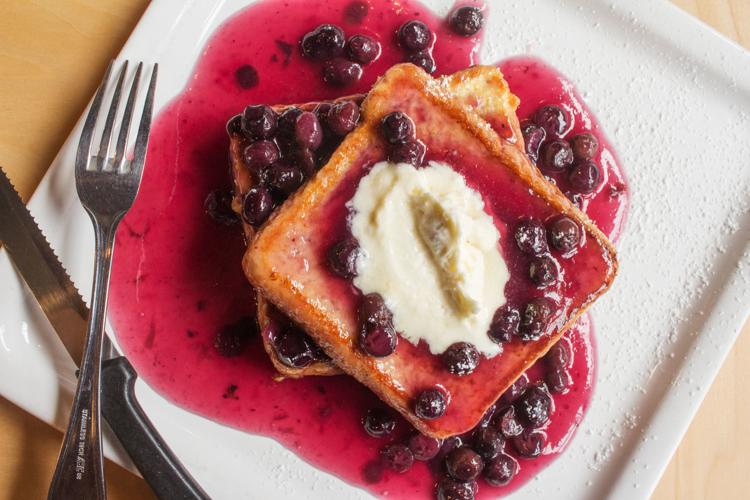 Midtown lunch options include a carne asada wrap and a smashed burger with two, four-ounce patties, cheddar, lettuce, tomato, onions and fries – an additional egg optional. The Benton Park location features sandwiches such as a chorizo burger, pulled pork sandwich and barbecue chicken sandwich.
For drinks, choose from a selection of to-go cocktails including beermosas and Bloody Marys. Coffee, espresso and fresh-squeezed juice are also available. The Benton Park location offers larger drink kits as well as family meal options such as breakfast tacos by the half dozen, pancake stacks and breakfast potatoes by the pound.
Egg is open Tuesday through Friday from 7 a.m. to 2 p.m. and Saturday through Sunday from 9 a.m. to 2 p.m. To place a curbside order at either location of Egg, visit eggstl.com. For delivery, call the numbers below for each location.
Egg, 3100 Locust St., Midtown, St. Louis, Missouri, 314.899.0036 and 2200 Gravois, Benton Park, St. Louis, Missouri, 314.202.8244, eggstl.com
Be the first to know
Get local news delivered to your inbox!