This May, Coma Coffee Roasters moved across the hall from its original location in Richmond Heights' University Tower – and added a dinner menu and bar program.
Siblings Macy and Corbin Holtzman own the popular establishment, which opened in August 2016. Their family, in turn, owns and operates Richmond Heights' St. Louis Commercial Real Estate, which oversees the building's leasing and construction.
"What's important for us is creating a space where people can come with their friends and family or even just a place to study and chill out by themselves," Macy Holtzman says. "We want our guests to feel really comfortable in the space while enjoying something really special from us."
The approximately 3,500-square-foot establishment – almost twice the size of the original location – features a simple modern design and two stories. The first floor holds a 360-degree bar, while the second offers a lounge area with communal seating. A larger kitchen lets Coma offer more food and beverage options into the evening.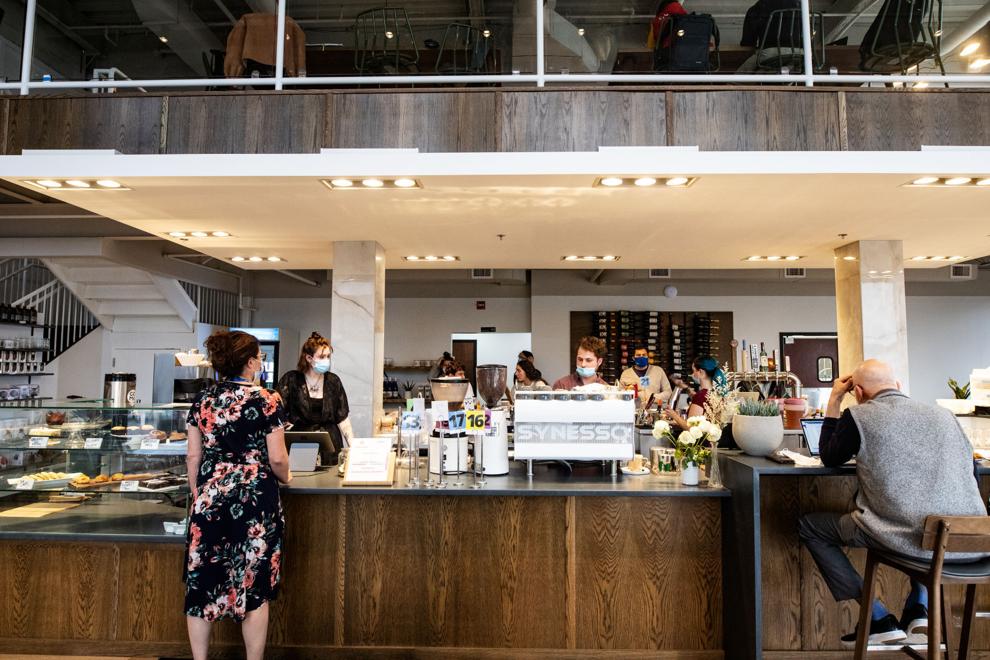 "The evening service, 'Coffee Until Cocktails,' features a full bar menu with beer, wine and spirits," Holtzman continues. "It's a unique concept to St. Louis, as our focus is specialty coffee and incorporating coffee drinks into alcoholic beverages."
The bar program includes its own set of signature cocktails, such as a blackberry sage Manhattan with bourbon, blackberry-sage syrup, sweet vermouth and angostura bitters. Six taps dispense local beer, cold brew, nitro cold brew – and Jameson Irish whiskey.
Holtzman describes the culinary menu as classic casual and approachable comfort foods. Guests can choose among a number of sandwiches like a Buffalo chicken sandwich, as well as shareable plates including a whiskey onion flatbread with mozzarella, goat cheese, whiskey onions, bacon, chives and a port reduction.
The menu also offers local products like ginger-and-pork dumplings from St. Louis' Crispy Edge Global Potstickers and a quartet of "loaded toasts" served on wares from Mr. Meowski's Sourdough of St. Charles. For dessert, customers can indulge in a warm-skillet chocolate chip cookie with vanilla-bean ice cream.
"I think if people love what we're doing here during the day, they should come check us out at night," Holtzman concludes. "While everything is still really familiar, it's an elevated take on classic food and drinks." 
Coma Coffee Roasters, 1034 S. Brentwood Blvd., Richmond Heights, 314-250-1042, comacoffee.com