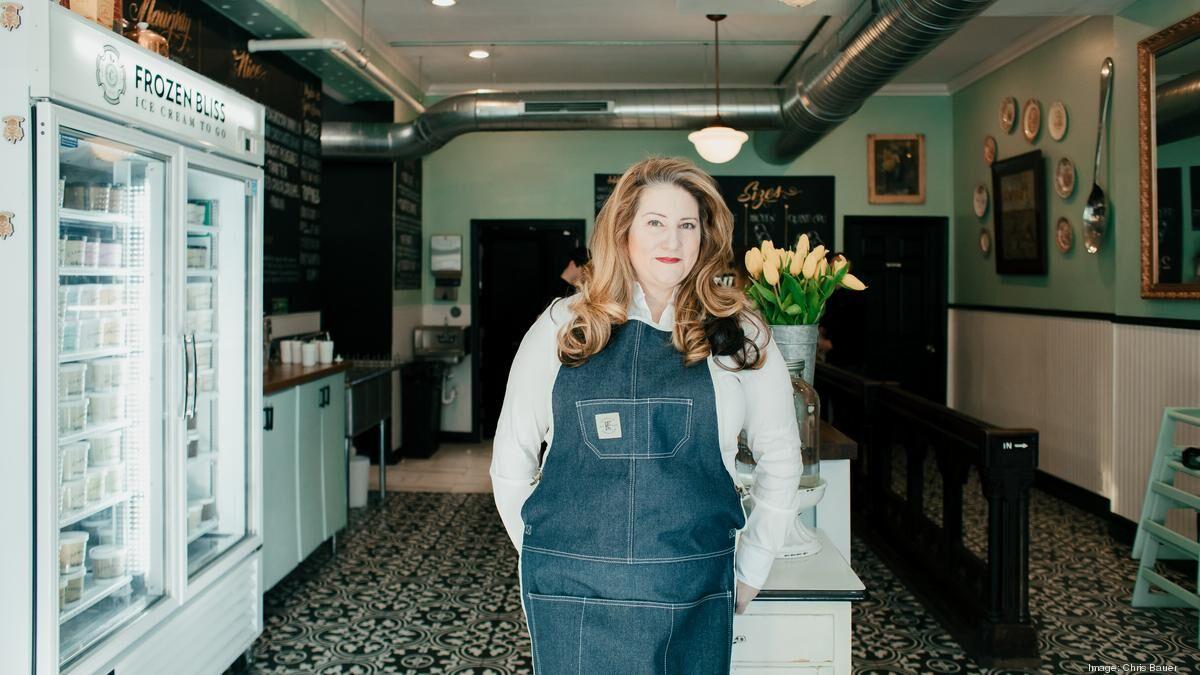 Clementine's Creamery claims it makes "the most tempting ice cream in St. Louis." For any other scoop shop, this might seem a bit overzealous … but Clementine's just might be onto something.
The ice cream parlor just opened its sixth shop in six years – a feat that immediately adds up as soon as you take a bite of any of the establishment's "naughty and nice" flavors. From Italian Butter Cookie and the award-winning Gooey Butter Cake, to adult-friendly flavors like Moscow Mule and Chocolate Cabernet, it's no wonder crowds (and national news outlets) go crazy for Clementine's.
Much of the hype is driven by Tamara Keefe, the brand's "Flavor Temptress" – a title that, in the corporate world, translates to founder and CEO.
"My original goal was to just open one shop in the neighborhood that I love and live in," says Keefe, who resides in St. Louis' Lafayette Square. "Now I have the honor and privilege to open even more shops in other charming neighborhoods I have fallen in love with over the years."
Currently, customers can find bricks-and-mortar Clementine's storefronts in Clayton, Town and Country, Lake Saint Louis, and St. Louis' Southampton and Lafayette Square neighborhoods. But Keefe is quick to note that this list is destined to grow by promising another two storefronts in two years, including a location in Kirkwood.
As with any successful venture involving taste buds, the key to success starts with the product itself. This first step is one that Keefe doesn't take lightly.
"Our ice cream uses all-natural ingredients and is handcrafted," she says. "We are the only microcreamery in the state of Missouri. Everything is made from scratch in our kitchen, so if a recipe calls for a cookie or cake, we bake it by hand."
The secret to Clementine's success goes beyond premium ingredients and handcrafted care. It's the cheeky marketing, paired with the old-school "ice cream shoppe" branding, the funky flavors and the fact that you can have pints shipped to your house no matter where you live in the country. Plus, it's just really great ice cream.
But no matter how big the business grows, Keefe remains committed to the place where everything started.
"We are so fortunate to be in the Midwest and have access to so many incredible local farmers," she says. "Personally, I am living in a city that I love, and it gives me a great sense of pride to be able to make the best ice cream in the country right here in St. Louis."
Clementine's Creamery, multiple locations, clementinescreamery.com