At Four Seasons Hotel, Cinder House currently offers James Beard-award winning chef Gerard Craft's wood-fired menu seven days a week. Patrons can choose from a variety of offerings, available for curbside pickup.
Cinder Bar is located adjacent to Cinder House on the eighth floor of the hotel. In March, the restaurant launched the casual Cinder Bar lunch menu, which features Brazilian-inspired small plates. Craft collaborated with chef de cuisine Josh Adams on the menu of shareable lunch options. According to Adams, they hoped to create three experiences under one roof between Cinder House, Cinder Bar and the tasting menu-based Dia's Room.
"Cinder Bar's menu is approachable and great for a quick and satisfying lunch," Adams says. "It's great South American-inspired food that people can share and socialize over."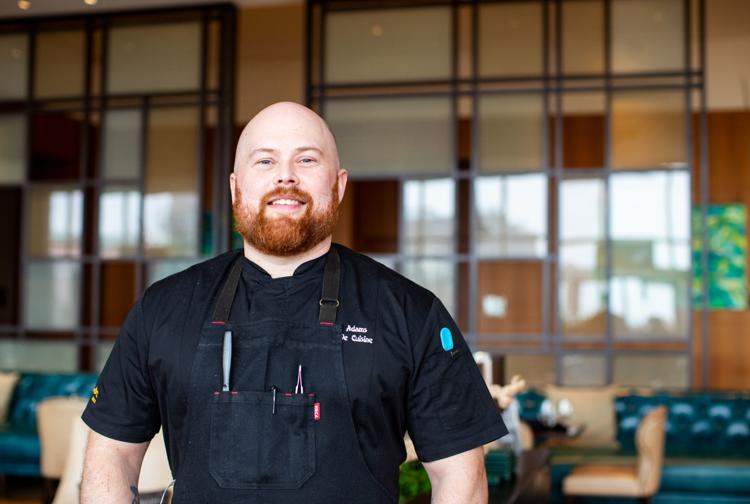 Appetizer options include charred onion dip with scallion, chive oil and potato chips; Dia's cheese bread with country ham, lardo and pickled vegetables; and piri chicken wings with coconut dressing and chili glaze.
Soups and salads are also available, including PEI mussels soup with fennel, baby peppers and mocqueca broth; a green cabbage and Brussels sprouts Caesar salad; and a little gem salad with avocado, country ham, shallot, herbs and lemon vinaigrette.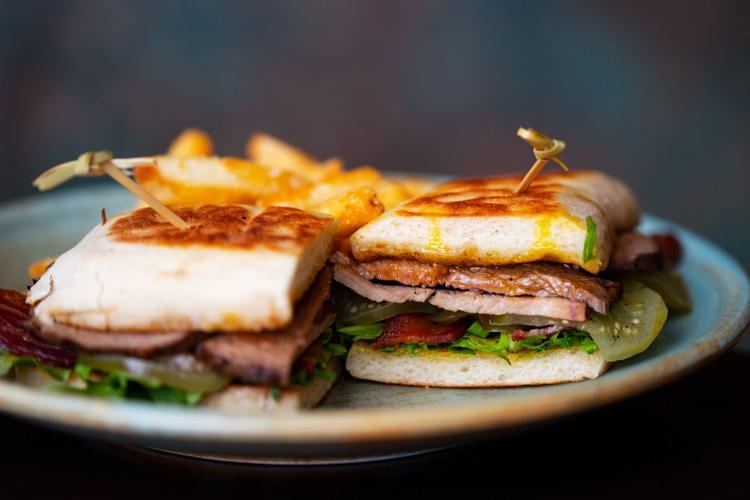 Sandwiches include the Cinder House burger with Chihuahua cheese, pickled onions and spicy ketchup. Another signature menu item is the chivito with coppa, ribeye, bacon, pickled tomatillo, arugula and egg yolk jam.
For entrees, choose from items such as a grilled 10-ounce ribeye with carrot mole, grilled carrots, snap peas and carne secca farofa. Pork loin linguica sausage is another highlight with sausage, smoked potatoes, leeks and salsa verde.
Cinder House's breakfast, lunch and dinner menus can be viewed at cinderhousestl.com. Curbside pickup is available Monday through Sunday from 8 a.m. to 10 p.m. Call 314.881.2123 to place an order and to alert the restaurant of your arrival. To-go items will be brought out to the valet area.
Cinder Bar at the Four Seasons Hotel St. Louis, 999 N. Second St., Eighth floor, Downtown, St. Louis; fourseasons.com/stlouis/dining
Be the first to know
Get local news delivered to your inbox!