In April, Bubblecup Tea Zone – a popular Columbia-based bubble tea shop – debuted locally inside Pan-Asia Supermarket in easternmost Manchester; it boasts a wide variety of beverages, including milk tea, slushes and more, all available with the establishment's namesake sweetened tapioca pearls (boba) and diverse other toppings.
Bubblecup Tea Zone comes from Tzuyang Chao, a native of Taiwan, where bubble tea originated in the 1980s. Chao originally moved to the U.S. to study at the University of Missouri-Columbia, where he earned master's degrees in statistics and economics.
In his final year of graduate school, in 2017, Chao launched Bubblecup Tea Zone in downtown Columbia to introduce a taste of his home country to the area. A year later, he opened a second, larger storefront farther south in Columbia.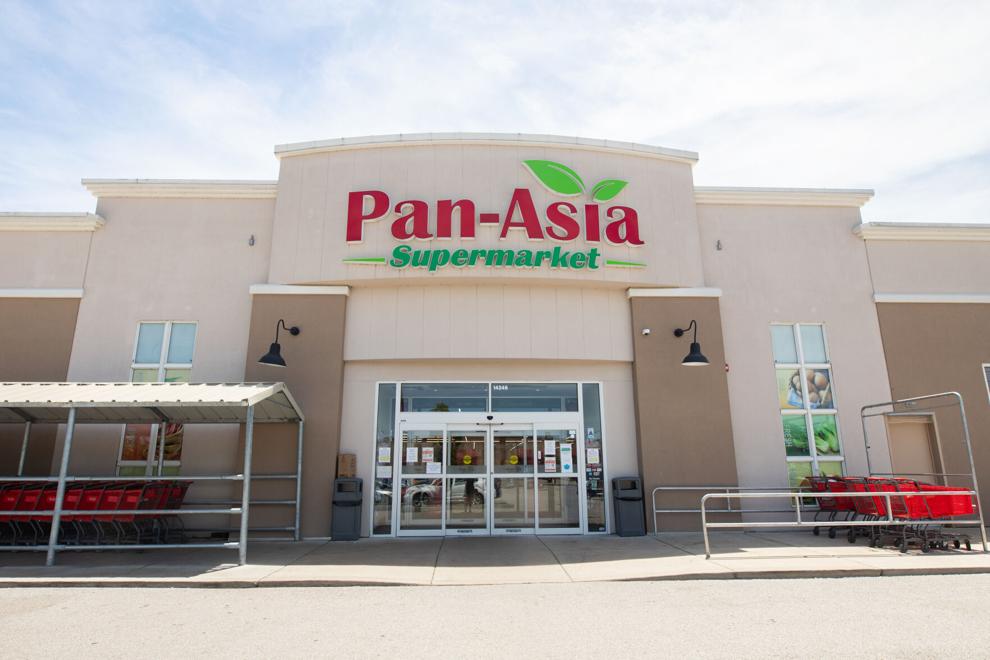 Chao himself designed all elements of the brand, with a simple, clean black-and-white theme. With Bubblecup Tea Zone's third iteration, he decided to test his sweet beverage brand in the metro area after using his academic background to conduct consumer research. The collaboration with Pan-Asia Supermarket came organically.
"One time, I went to Pan-Asia to get some ingredients," Chao says. "When they saw that I was buying a lot of boba, they asked me what I was going to do with it. That's how we had our first chat, and then we partnered together."
Bubblecup Tea Zone operates as an approximately 800-square-foot kiosk in a corner of the store, next to the checkout lanes adjacent to the entrance. It stands near the supermarket's other vendor, China Bistro, which serves made-to-order rice and noodle dishes.
"I know there are other bubble tea shops in St. Louis, but ours is a bit different," Chao says. "I try to provide the most authentic Taiwanese drinks but also use my knowledge of tea culture in Taiwan to make things people would like here, including customized drinks for American tastes."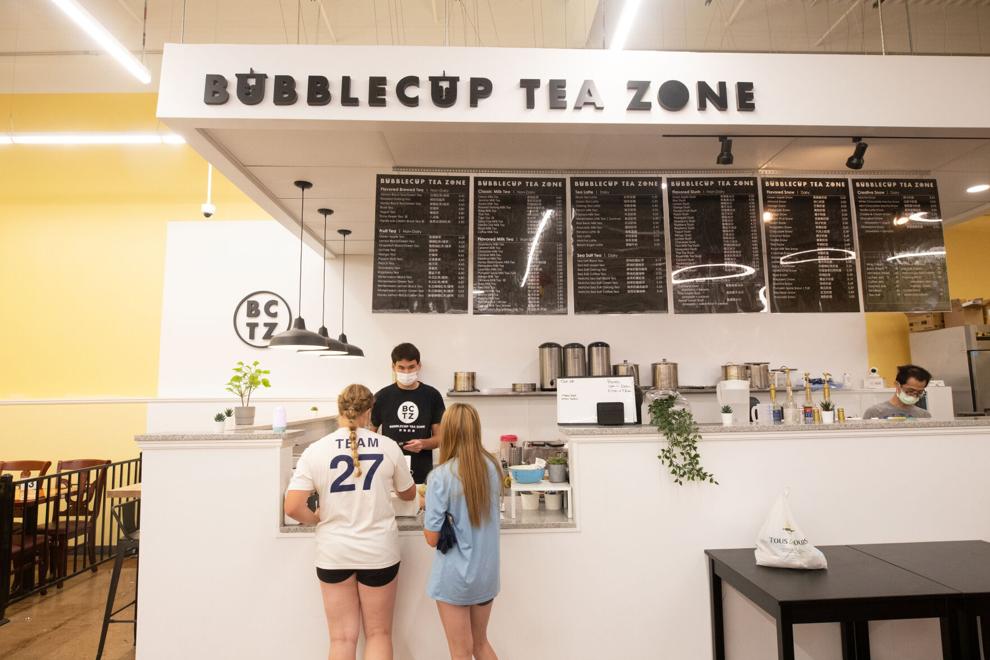 Chao's tea-based drinks begin with jasmine green tea, assam black tea and oolong tea sourced from Nantou County in Taiwan, which are brewed with spring water, lightly sweetened with pure cane sugar and filtered for an unadulterated flavor. Most Bubblecup Tea Zone milky beverages are made with nondairy creamer, except for "snows," which incorporate fresh whole milk. Soy milk is available on request.
According to Chao, his staff makes roughly 400 drinks daily, and bestsellers include milk tea, brown sugar milk tea and Chao's personal favorite, oolong milk tea. His version involves house-roasted tea leaves, and he prefers to top it with matcha sea salt cream. Vanilla ice cream black tea, another traditional Taiwanese drink, involves black tea topped with two scoops of ice cream.
In total, the menu features 130 drink options, with such optional toppings as red bean, coffee jelly and fruity popping boba. In the future, Chao hopes to implement monthly specials created by employees as he does in Columbia. Tiger Tea, for instance, is a regular menu item established by a Columbia staff-made special; named for Mizzou's mascot, the concoction involves sweet Thai tea and green tea.