In March, St. Louis' Tower Grove South neighborhood welcomed Bootleggin' Bob's, which features St. Louis-style pizza crusts topped with Kansas City-style barbecued meats, as well as snacks and a full bar.
The self-styled "dive bar, elevated" occupies the space previously filled by Colorado Bob's and comes from Brenton Brown and Eddie Belter of Bootleggin', a Kansas City-style barbecue eatery in St. Louis' Downtown West neighborhood. According to Brown, Colorado Bob's closure last year (after more than two decades in business) left an opening for Bootleggin' to expand its brand.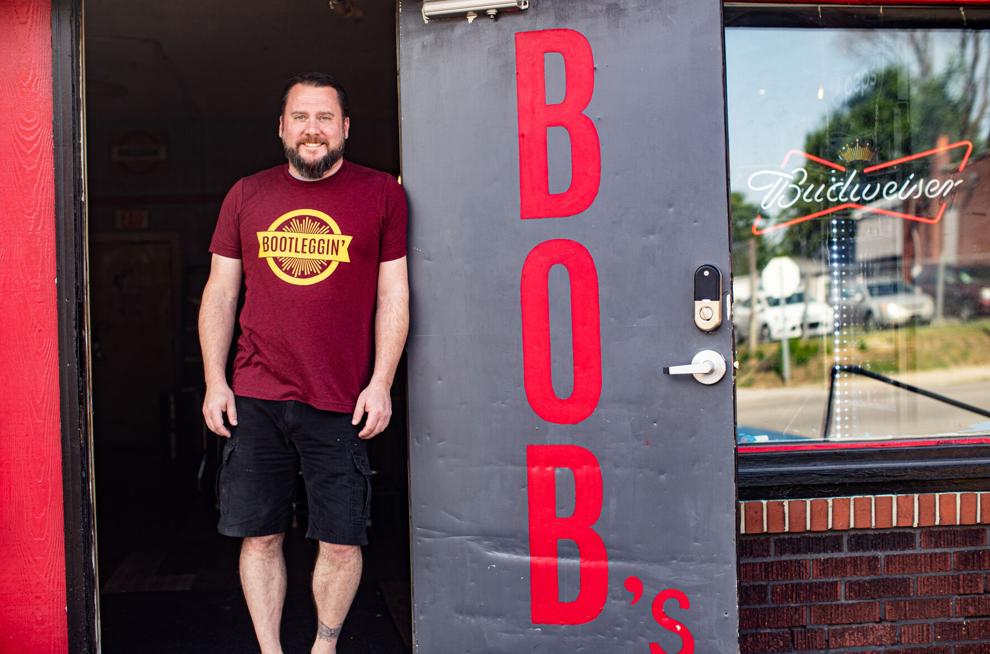 The approximately 900-square-foot space received an extensive vent cleaning, a fresh coat of paint and new floors. Additions such as amusements and TVs outfit the room, while carryover décor, including Colorado Bob's iconic ship wheel and a boat on the patio, recall the bar's roots.
"It's still a South City dive bar, but elevated," Brown says. "We offer frozen pizzas made at our barbecue restaurant, Pretzel Boy's pretzels and the full gamut at the bar – everything from Stag to 4 Hands."
Patrons can choose from six taps at the bar and more options by the can. Also on hand are plenty of spirits for mixed drinks and shots, and Bootleggin' otherwise partnered with St. Louis' Alpha Brewing Co. on a signature cucumber-citrus hard seltzer dubbed Hotel Lobby.
House pizzas pair Bootleggin's house-made sauces and barbecued meats, all topped with a special cheese blend that incorporates St. Louis-style cheese and colby jack. Patrons can choose from cheese, sausage or pepperoni, as well as a trio of signature pies. Brown's personal favorite, the Porky's Party, features Kansas City-style barbecue sauce, pulled pork and bacon.
The other two specialty options are Buffalo smoked chicken and the Bootlegger, which features house-ground brisket, pickles, onions and burger sauce. Brown recommends pairing each with a house dipping sauce, such as cheese, barbecue, "Gold," ranch or chipotle.
"In the [immediate] area, there's Tower Pub, Stella Blues, Alpha Brewing Co., City Park Grill and Amsterdam Tavern," Brown says. "Everybody that hangs out knows each other down there, and the fact that we get to be a part of that community is just fun. Young people and neighborhood people are all intermingling. It's such a great multigenerational place."
Bootleggin' Bob's, 3457 Morgan Ford Road, St. Louis, 314-335-7924, bootlegginbobs.com