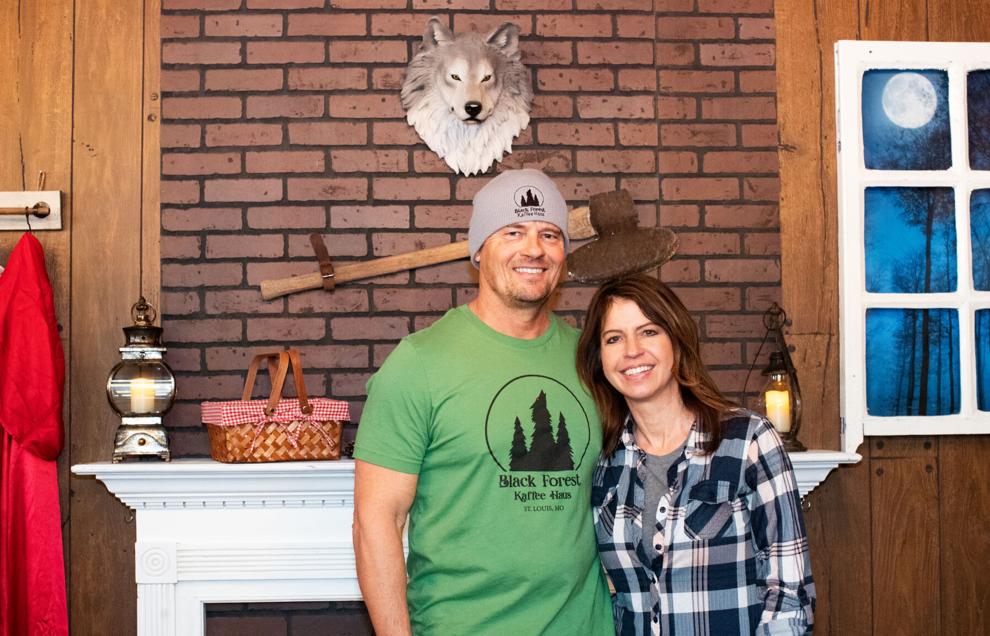 Black Forest Kaffee Haus – which opened in December at the eastern edge of St. Louis' Tower Grove East neighborhood – features a German-inspired menu of breakfast, brats, baked goods and other dishes, all set to a fairy-tale theme.
The café comes from the husband-and-wife duo of Brian and Catherine "Kacky" Cooksey, who previously owned and operated a donut shop and a Cecil Whittaker's Pizza franchise in Imperial, Kacky Cooksey's hometown. Brian Cooksey's background as a builder and contractor brought the couple to south St. Louis, where they saw an opportunity to develop a building with residential units and a commercial space for their own coffee shop.
"My husband and I both come from German heritage," Kacky Cooksey says. "My mom, sisters and I would meet up at [area] German-themed restaurants like Das Bevo, Schneithorst's and Feasting Fox to have lunch together, and a lot of these places started to close. We thought it'd be great to open a coffee shop that imparted a similar feeling."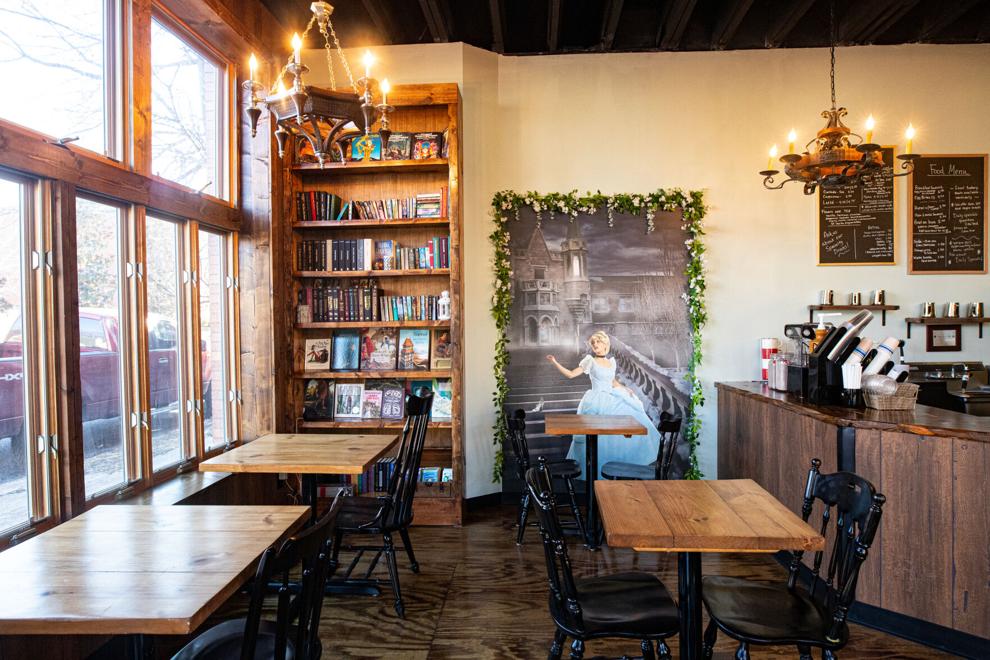 The Cookseys' café, which contains roughly 1,300 square feet, draws from fairy tales – compiled by the 19th-century German academics Jacob and Wilhelm Grimm (popularly, "the Brothers Grimm") – set in the Black Forest of Germany. It comes complete with colorful stained-glass windows, murals depicting classic storybook scenes and embellishments including chandeliers and cuckoo clocks. Brian Cooksey's own collection of first-edition Dungeons & Dragons books line a shelf with other fantasies for guests to peruse.
The menu features drinks from St. Louis' Kaldi's Coffee Roasting Co., among them drip coffee, flavored lattes and various specialty drinks. To eat, guests can choose from options including Bavarian pretzels with beer cheese; a breakfast sandwich with a scrambled egg, cheddar and a slice from St. Louis' G&W Sausage Company on a croissant; and plain or jalapeño-cheddar brats from G&W on a bun. Guests also have the option of adding a slice of sausage, an egg patty or sauerkraut for a nominal charge. The menu otherwise mentions treats from local bakeries that change daily, gluten-free and vegan options, and a chia pudding parfait labeled "v. gf."
"It's just really great having something that our neighbors are really excited about," Kacky Cooksey says. "We've just had the best welcome and feedback from everybody coming in, and we hope they can find an escape by coming here to relax."
Black Forest Kaffee Haus, 2900 Sidney St., St. Louis, 314-833-4900, blackforestkaffeehaus.com