In midtown St. Louis, a small sweets shop recently reopened its storefront to the public. Baby Kakez, which originally debuted in February 2017, offers a variety of baked goods as well as barbecue on Saturdays.
The concept comes from baker Michelle Jones and her husband, Gary. Jones started making cakes and other foods as a hobby while running an in-home daycare business in North County.
"I was making things for people of service and friends at the bank, barbershop and store. I wanted to make something cute for people who love sweets," Jones says. "Soon enough, my baked goods were in more demand than childcare."
The Baby Kakez brand was born in 2014, named after Jones' nickname for her daughter, Kerri. The custom cake shop fills approximately 875 square feet with cheerful blue walls. Room in the back has enabled Jones to host everything from birthday parties to decorating classes.
"I fell in love with the space. We can do a little bit of everything here," she says. Now, she's hoping patrons will come pay her a visit again following stay-at-home orders prompting a temporary closure.
The rotating sweets selection includes everything from miniature Bundt cakes and cupcakes, to dipped Oreos and candy-coated apples. Highlights include a strawberry-lemon cupcake topped with lemon icing and a fresh strawberry. Additional cake flavors include butter pecan, birthday cake and chocolate.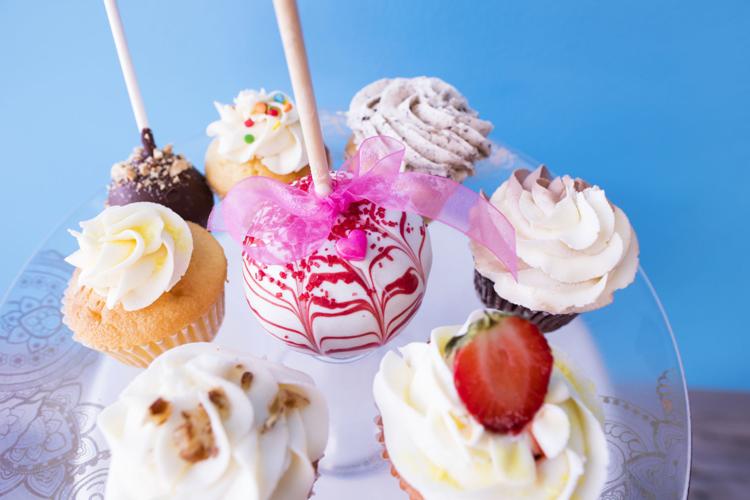 The best-selling item on premise is a pretzel nib, which transforms an otherwise savory snack into a decadent dessert draped in caramel, chocolate and nuts. Jones' personal favorite is the bite-sized brownie cake pop, prepared in a similar manner with all the fix-ins but served on a stick.
Jones' husband, a pipefitter by trade, pursues his other passion via the kitchen on Saturdays, when he cooks up eats to pair with the treats. The menu includes ribs, rib tips, St. Louis-style polish sausage, grilled chicken wings, a turkey leg and burgers.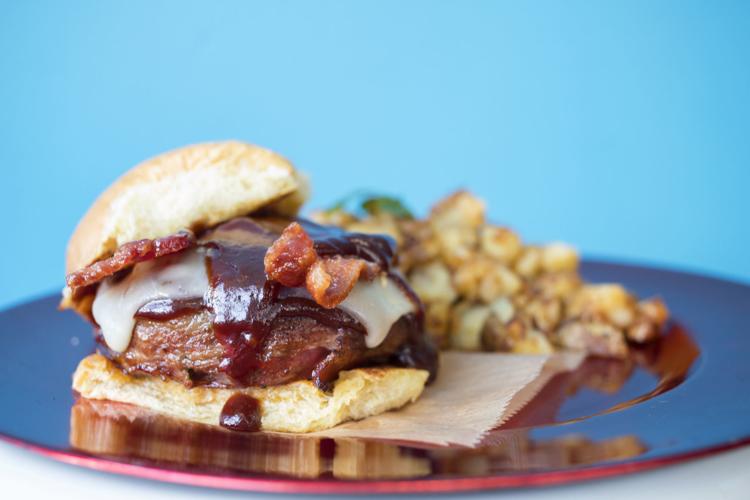 His specialty is the Big Mike Burger, named after a friend with a hefty appetite. The ground beef patty comes stuffed with cheese, wrapped in bacon and served on a toasted bun.
"We're really excited to be able to be open and get a little foot traffic," Michelle says. "We're ready to get back to our regular schedule of things. I hope people can come in and check us out."
Baby Kakez is open Wednesday through Saturday from 11 a.m. to 5 p.m., with barbecue available Saturdays until sold out. 
Baby Kakez, 3305 Olive St., Midtown, St. Louis, Missouri, 314.358.5880, babykakez.net
Be the first to know
Get local news delivered to your inbox!