In South City, a family-owned restaurant offers authentic Albanian cuisine for carryout, curbside pickup and delivery, featuring a menu of sweet and savory offerings for breakfast and lunch.
The concept comes from chef-owner Limoza Hoxha and her husband Hysem Hoxha, with help from their son and daughter, Serxhio and Eli. In 1997, the Hoxhas moved from Albania to St. Louis, and Limoza Hoxha began working at Dominic's Trattoria, where she learned valuable cooking skills.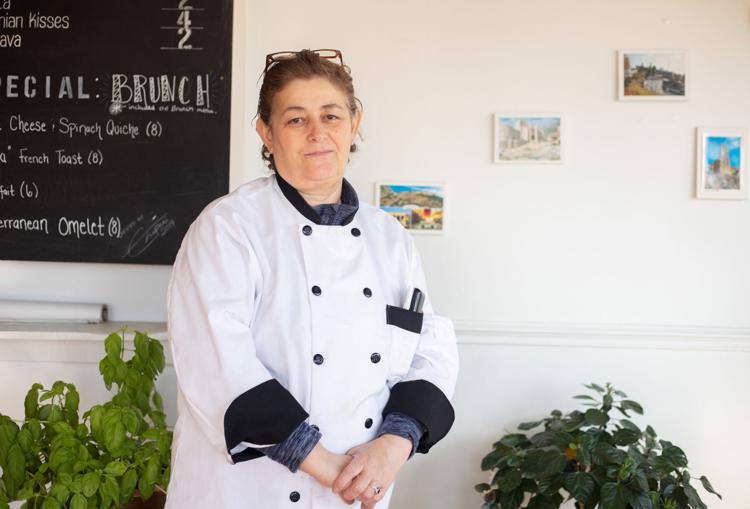 "There, she gained a lot of experience in baking and pastry as well as Italian cuisine, which meshes very well with Albanian cuisine," Serxhio Hoxha says. "There's a community of people from Albania called the Arbëreshë who migrated to Italy. They took both cultures and used all the fresh ingredients in the region to make delicious food, and we're featuring those ingredients here."
Serxhio Hoxha says they remodeled the interior to help fulfill his mother's dream of creating a cozy corner café for the neighborhood. The modernized design features refinished wood floors, framed images of Albania, potted plants and a walk-up counter with a chalkboard menu of vibrant fare.
Some of Limoza Hoxha's best-selling items are the ones she cooks at home for family gatherings. Her olive salad combines olive, onion, lemon, orange and olive oil. Another family favorite is Ali Pash rice, a special named after an Albanian warrior comprised of Arborio rice, golden and black raisins, almonds and grilled chicken.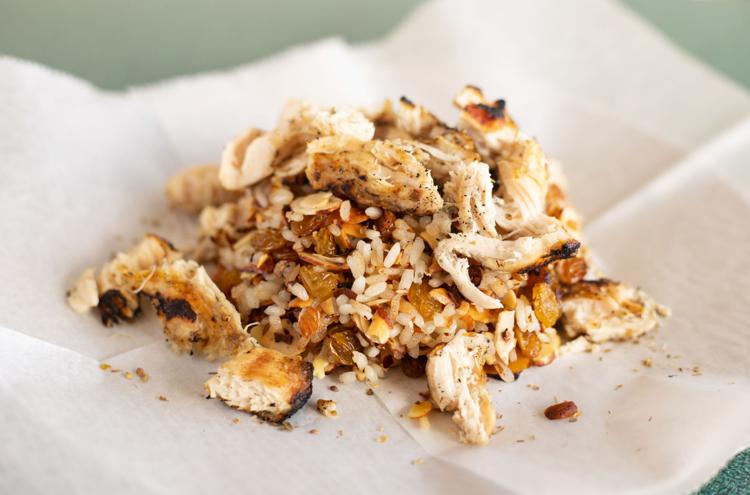 Arber Café's gyro deluxe is a popular pick among regulars with lamb and beef gyro meat, qofte (Albanian meatball), lettuce, tomato, feta and house-made yogurt sauce. All the meats come from a local butcher shop next door.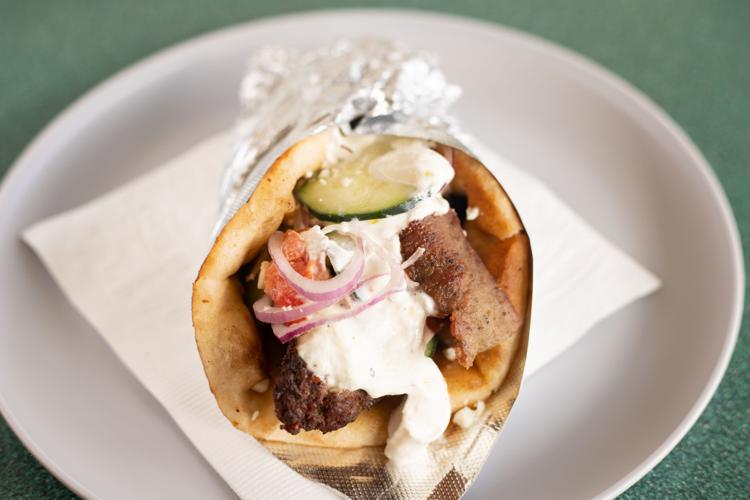 Additional offerings include a Mediterranean omelet with tomatoes, spinach and feta; a chicken parmesan sandwich with house-made red sauce and fresh mozzarella on a bakery bun; and byrek, or filo dough pie, with spinach, beef or cheese.
Treats include made-to-order petulla, or pan-fried yeast dough drizzled with honey and pistachios. The dessert is a common Albanian breakfast item. Additional sweets include morning pastries, French toast with house-made jam and feta, and parfait with market fruits, house-made yogurt and honey.
"The café showcases my mom's passion for cooking. She loves to do it and wants to share it with others," Serxhio Hoxha says. "It's something unique for the community to experience." 
Arber Café is currently open Tuesday through Saturday from 10 a.m. to 6 p.m. as well as Sunday from 10 a.m. to 3 p.m. To place an order, call the restaurant line. Pickup is available inside with social distancing measures observed. Alternatively, your order can be brought out to your car or to an outside table as a no-contact option. Delivery is also available.
Arber Café, 6955 Gravois Ave., Princeton Heights, St. Louis, Missouri, 314.833.6622, facebook.com/Arbercafestl 
Be the first to know
Get local news delivered to your inbox!