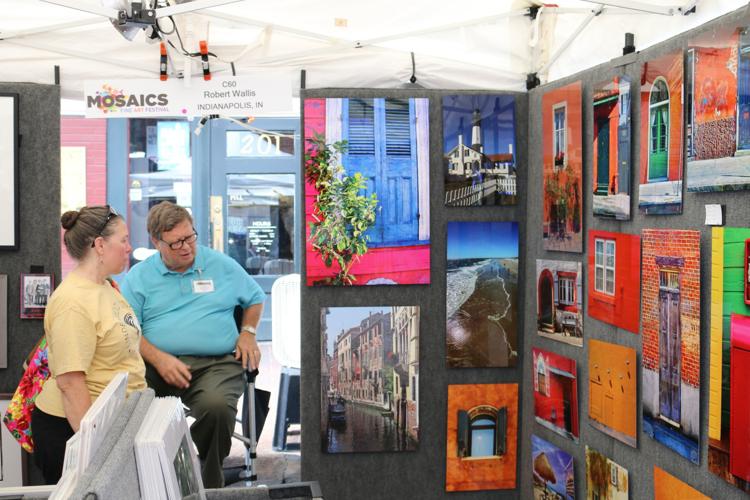 Long before humanity became pixilated on pixels, it revered the congruent but ancient art form of the mosaic – to which the MOSAICS Fine Art Festival pays nominal tribute.
That free rain-or-shine event, now celebrating its silver jubilee, runs from Sept. 13 to 15 along northern Main Street in St. Charles, coinciding with that municipality's gala 250th anniversary.
On the registered nonprofit's website, MOSAICS characterizes itself as "the premier professional arts festival held in St. Charles County" and embraces "painting, clay, sculpture, photography, printmaking, pastels, drawing, wood, jewelry, metalwork, glass, art to wear and mixed media."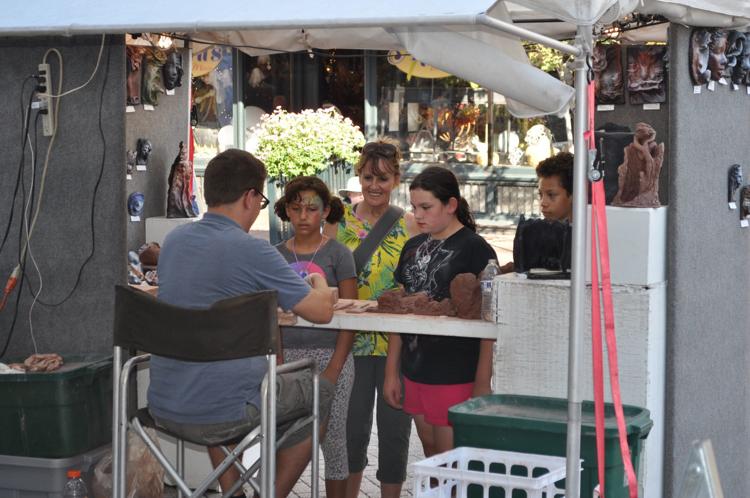 In that regard, MOSAICS recalls, in its diversity, its classical Greek and Roman ancestor. As early as the fifth century B.C., mosaics comprised pebbles and shells, followed by bits of colored glass, stone, wood and pottery. Although nowadays still created, examples of that art form, alas, no longer abound on the large scale, as they did during the Renaissance.
"We're proud to present a high-quality fine art festival dedicated to bringing the arts to the community," says Richard Baum, president of the MOSAICS four-officer board of directors. Its organizers, he continues, strive to stage an event at once "educational, accessible, open and welcoming to all citizens and visitors to the St. Charles community, as well as the opportunity to interact directly with our artists. …
"The festival has an interesting diversity of artwork produced by a mix of emerging, midcareer and established artists in all media. The people of St. Charles and the surrounding region receive outstanding exposure to contemporary art and concepts, and the artists receive numerous opportunities to have their work seen."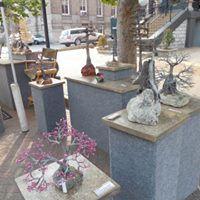 The roster of participating juried and invited artists on the MOSAICS website tops 90, including creators areawide: not only from St. Charles, St. Peters and St. Louis, almost perforce, but also from Ballwin and Belleville, Hazelwood and Hillsboro, Webster Groves and Wildwood.
From beyond the metro area, artists are journeying here from as far afield as Denver and Indianapolis, Miami and Milwaukee, Phoenix and humble Wichita, Kansas. A visit from any of those cities, it almost goes without saying, would involve a transit much longer than that from Ladue to the festival's locale – which can vary from 19 miles to as few as 16.6, depending on route.
Calling MOSAICS "a great place for families to live, learn and play," Baum continues: "The festival will provide the visitor an opportunity to view and purchase fine art from artists from several states. … This is a wonderful way to spend the day in historic St. Charles … "
MOSAICS also features ancillary felicities. Registered artists can enjoy, at a minimum, 12- by 10-foot display areas suitable for 10-foot-square tents, with juried participants competing for $5,000 in cash prizes.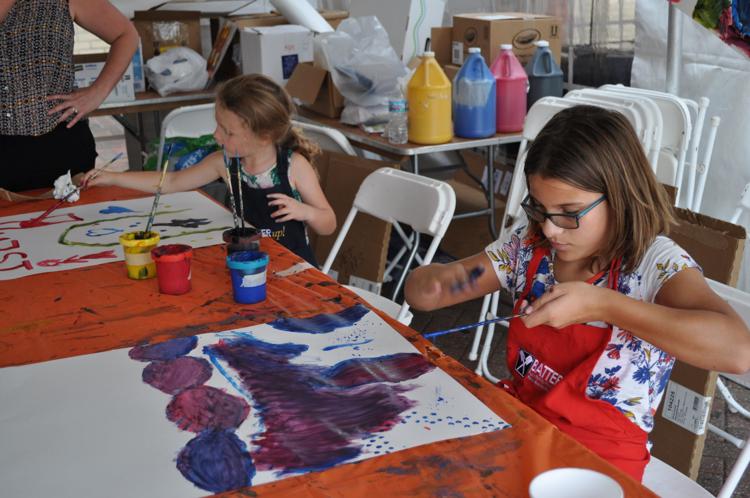 Youngsters, meanwhile, can take part in the Children's Village tent, where they themselves can create art in various media, and the Art for Youth Gallery, where, for a small cost, they can buy donated fine art from festival artists. Through October, notes the website, they also can take part in an exhibition titled "Mentor Me" at the nearby Foundry Art Centre, leading to individualized certificates from Missouri Gov. Michael L. Parson.
Last but scarcely least, for all attendees, the H. Robert Pank Memorial Entertainment Pavilion is staging musical and other events.
Guiding MOSAICS, Baum relates, is "a 17-member all-volunteer board that meets monthly to plan and complete the festival. Each member of the board has responsibility in a different area of expertise that's needed to successfully bring the festival to the community."
When asked to reflect on MOSAICS' past and future, he cites "no major changes" in 2019 from prior festivals, except, predictably, in the roster of participating artists.
"I would say we've modernized our operation and become more efficient in the setup and operation of the festival," Baum adds regarding MOSAICS' growth during the past quarter of a century.
"The basic goal of the festival to be a communitywide fine art festival has remained unchanged. Our approach to involving and educating children has remained important. We've significantly expanded and enhanced our advertising and marketing."
And in MOSAICS' second quarter of a century?
"I hope to see the festival grow in popularity and gather more metropolitan support," Baum says. "We're also looking forward to more application growth as we have seen each year. Artists' feedback has been extremely positive, which is very important for our future."
St. Charles lies closer to Ladue than does Lemay – south St. Louis County – so next weekend, area art devotees may well wish to heed the late, great Patti Page's advice and "Cross Over the Bridge"!
MOSAICS Fine Art Festival, P.O. Box 1649, St. Charles, 314-482-5476, stcharlesmosaics.org