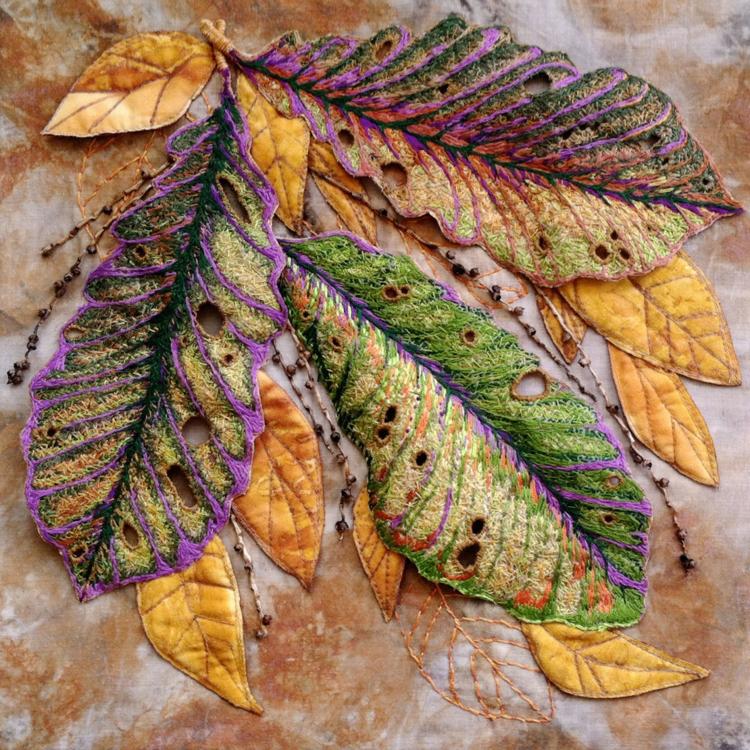 The astonishing über-event Innovations in Textiles STL 2019, colloquially known as IT19, sprawls across four pages of the calendar, from August to November, and, according to its website, seeks "to investigate the state of contemporary textile arts" by presenting "innovative exhibitions that explore fiber art, textiles and fashion created by local, regional, national and international artists."
Anne Murphy, who became IT19's program coordinator in May, veritably gushes about it. "Has there ever been a collaborative effort in St. Louis – even the Midwest – where over 45 partnering groups and venues have joined together to shine the light on a particular kind of art?" she asks rhetorically. "There's something to intrigue everyone this fall!"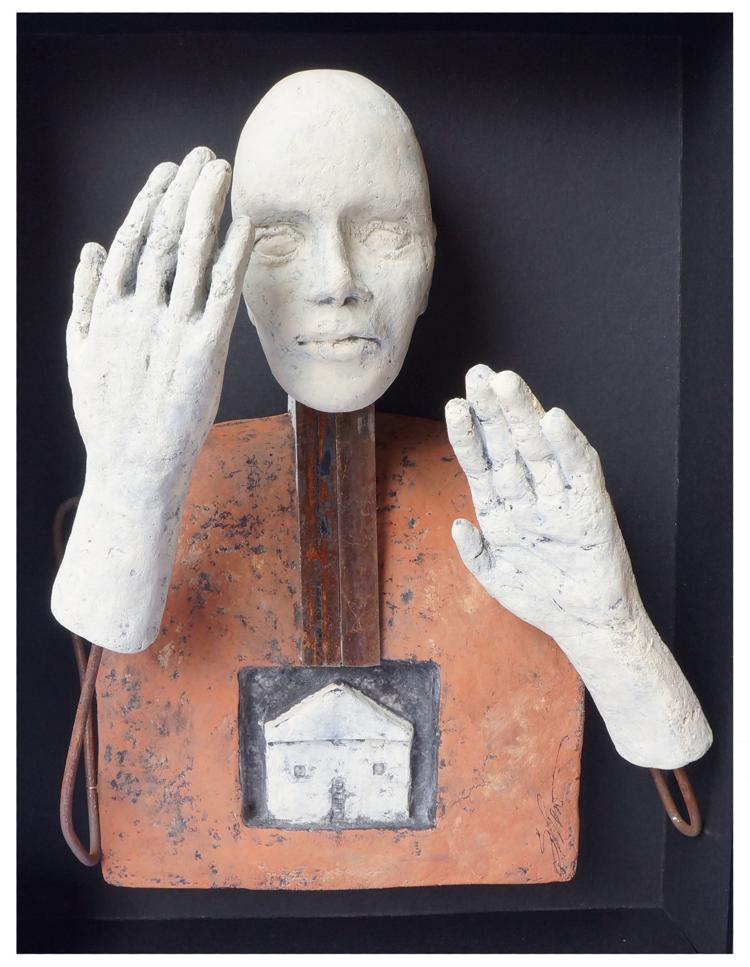 Indeed. The IT19 website mentions "receptions, open houses, workshops, lectures, gallery talks, studio tours, a bus tour and other community programs" – a figurative tapestry of sufficiently complex warp and weft as to permit only a simple glimpse here. For details, interested readers should consult IT19's quite robust website.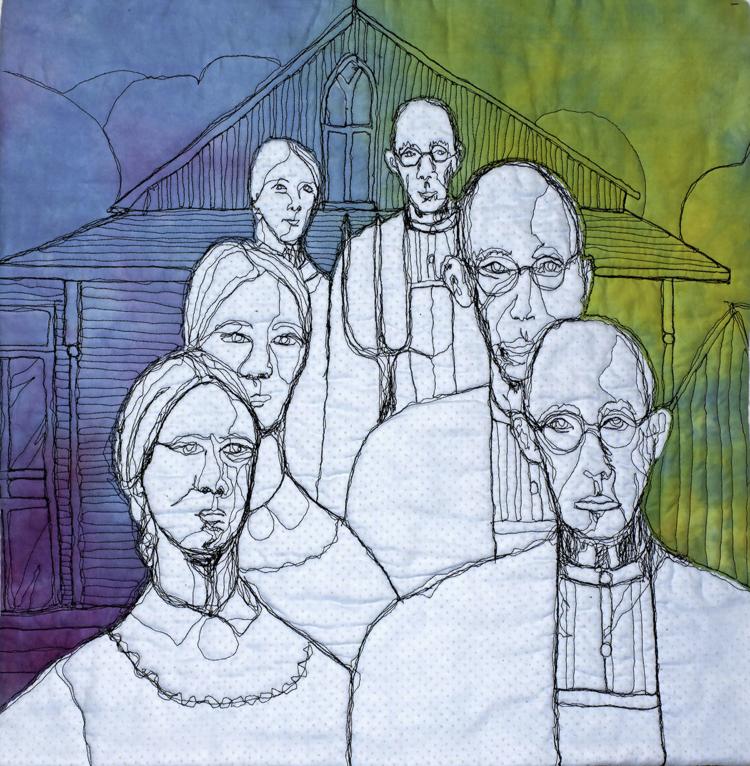 In the meantime, a simple listing for only next Friday should suffice to suggest the scope and complexity of IT19. On just that day, Sept. 6, six venues in the immediate vicinity alone are opening eight exhibitions related to the celebration:
The Duane Reed Gallery in St. Louis' Central West End neighborhood, "Sun Smith-Fôret New Work in Amuletic Sculpture," "Navigating Borders" and "Solar Temple."
The Soulard Art Gallery in that treasured boho St. Louis neighborhood, "Material World."
The Parish Gallery in the CWE's Trinity Episcopal Church, "Not My Usual Go To!"
The Messing Gallery at Ladue's Mary Institute and St. Louis Country Day School, "Anonymous Women."
The Gallery at the University City Public Library, "Timeless Fibers: Tradition and Beyond."
Contemporary Art Museum St. Louis in St. Louis' Covenant Blu-Grand Center neighborhood, "Stephanie Syujco: Rogue States."
According to the IT19 website, the areawide celebration of fiber artistry dates from 1995, when three institutions and a gallery here teamed to create a showcase for such art and the artists who create it. After a biennial start, it transitioned, after 2015, to a quadrennial schedule, with the founding four participating venues now topping 40.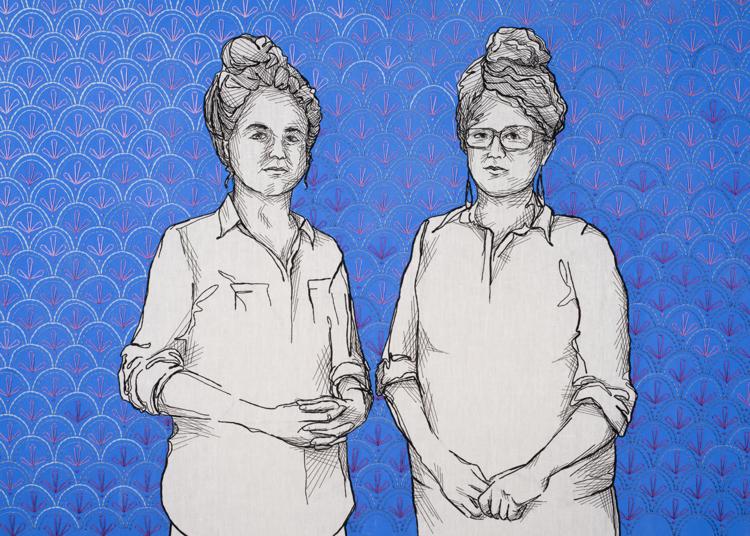 "The fiberarts are tactile, textured, and invite experimentation and interpretation," Murphy continues. "While textile arts have been practiced globally for millennia, it's interesting to see the unexpected way that contemporary fiber artists interpret the materials. In their hands, fabric, yarn, fibers and other materials are stitched, woven, knotted, knitted and combined in ways to go beyond the literal meaning and utility.
"It's about concept. Their works communicate emotions or confront issues or showcase the aesthetic. Seeing an exhibit of contemporary fiber art is an adventure. You see the unexpected."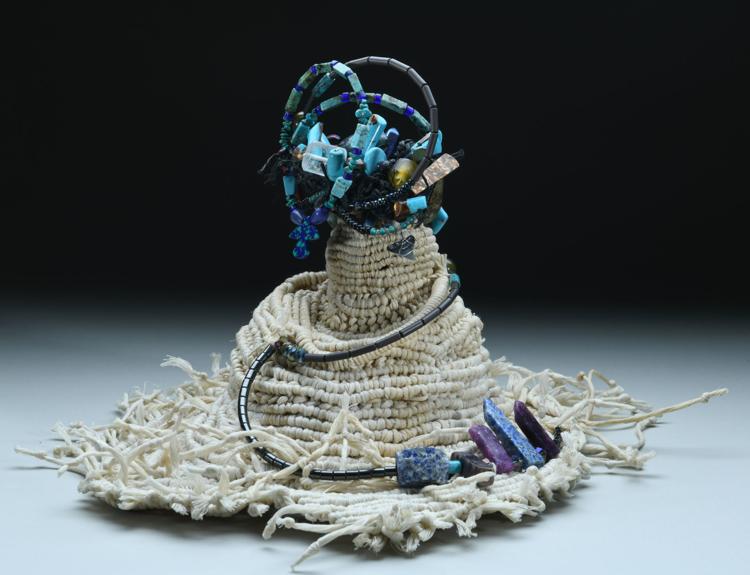 Not unexpectedly, the logistics of planning a celebration as grand as IT19 involved a goodly number of individuals and institutions alike. "It takes many hands, brilliant minds and art-savvy people to pull together such a collaborative effort with so many partners," Murphy says. "The planning team is comprised of art leaders and educators from art organizations, galleries, museums and institutions throughout St. Louis County, St. Louis, St. Charles and Columbia, as well as the Metro East and Mount Vernon.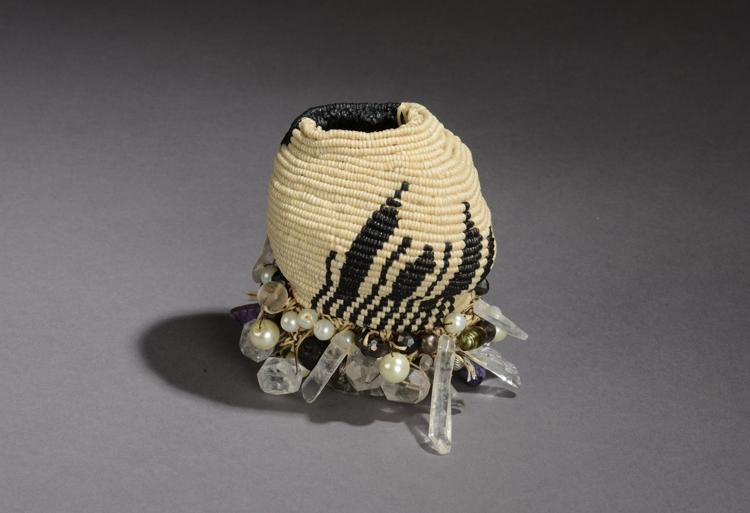 "It's inspiring to work with a team of such knowledgeable and experienced people, knowing that each one is committed to presenting a wonderful experience in contemporary fiber art for the community."
Presenting that experience, Murphy adds, took considerable time. "Robin Hirsch-Steinhoff, gallery director at Art Saint Louis, brought us together about two years ago to start the conversation rolling about IT19 … ," she says.
"Many of us have worked together through the years in the arts. We were eager to come together to plan IT19. We were especially excited because Surface Design Association, an international fiber art organization, had reached out to us and wanted to hold their biennial conference, scheduled for Oct. 3 to 6, in St. Louis during the time when IT19 was happening. We wanted to wow them!
"In May, Robin passed the torch to me to continue the coordination efforts. It's definitely a group effort – we've been meeting regularly, forming committees and planning exhibits, gallery events and workshops. And because of the excitement and energy, new collaborating partners have come onboard to present contemporary fiber art exhibits and more."
Otherwise, when asked to name a component or components of IT19 that she herself most anticipates, Murphy's enthusiasm again goes into overdrive. "There's so much to see and do this fall!" she says. "Our Innovations in Textiles partners have planned amazing exhibits, artist talks, workshops and other happenings."
Thereafter, without duplicating any IT19 component already mentioned, Murphy confesses her excitement for exhibitions at the Jacoby Arts Center in downtown Alton, Horsley Arts in the CWE, Bluebird Park in Ellisville, The Sheldon Concert Hall & Art Galleries in Covenant Blu-Grand Center and the Foundry Art Centre in St. Charles, as well as a gallery-hopping bus tour involving five such vehicles.
All things considered, IT19 sounds like a stupendous celebration deriving from something as simple as thread.
Innovations in Textiles STL 2019, innovationsintextilesstl.org
Surface Design Association, surfacedesign.org