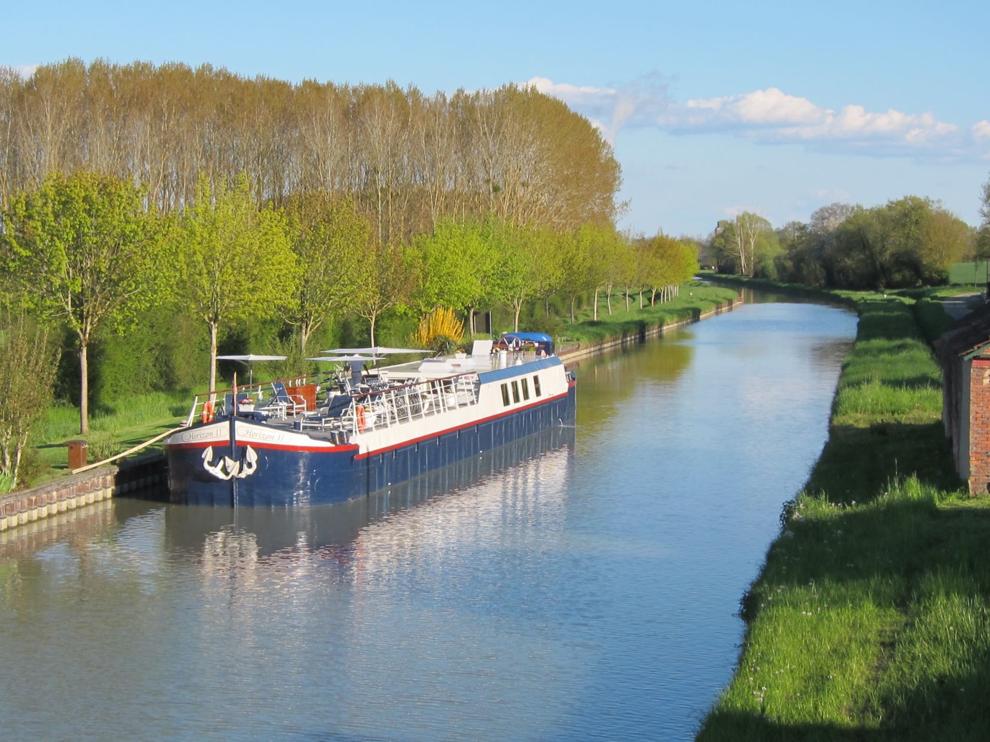 For a travel writer to name a favorite cruise experience is something like a parent picking a favorite child, so I won't do it publicly. But just between us, I've taken two trips that I adored above all others.
Both were on the same Horizon II barge, one of the luxurious hotel barges belonging to French Country Waterways, and both traveled gracefully, deliciously and divinely through the ancient man-made canals of the Upper Loire in France. It was the same six-night trip, years apart, and a wonderful experience each time.
Today, hotel barging is done on luxurious tourism headliners traveling rivers and canals throughout the world, as well as French inland waterways. In the beginning, barges were the stars of French commerce and would carry cargo between a vast network of rivers and man-made canals. After being upstaged by the invention of faster railroads and trucking systems, barges continued to trudge along, transporting goods as bit players until the mid-1960s, when they dramatically took on a new role.
Credit for the metamorphosis goes to a British journalist who, after hitching a ride on a commercial barge, saw enough tourist potential to buy an old barge, outfit it for paying passengers and launch a delightful new way of cruising through the countryside.
The pizazz of any given barge depends on the design of the interior space, the décor and the number of passengers. As old barges were originally built to fit into ancient locks, most share the same dimensions. Some barges arrange space to house four passengers, others to hold 24. The fewer the passengers, the more space available per person.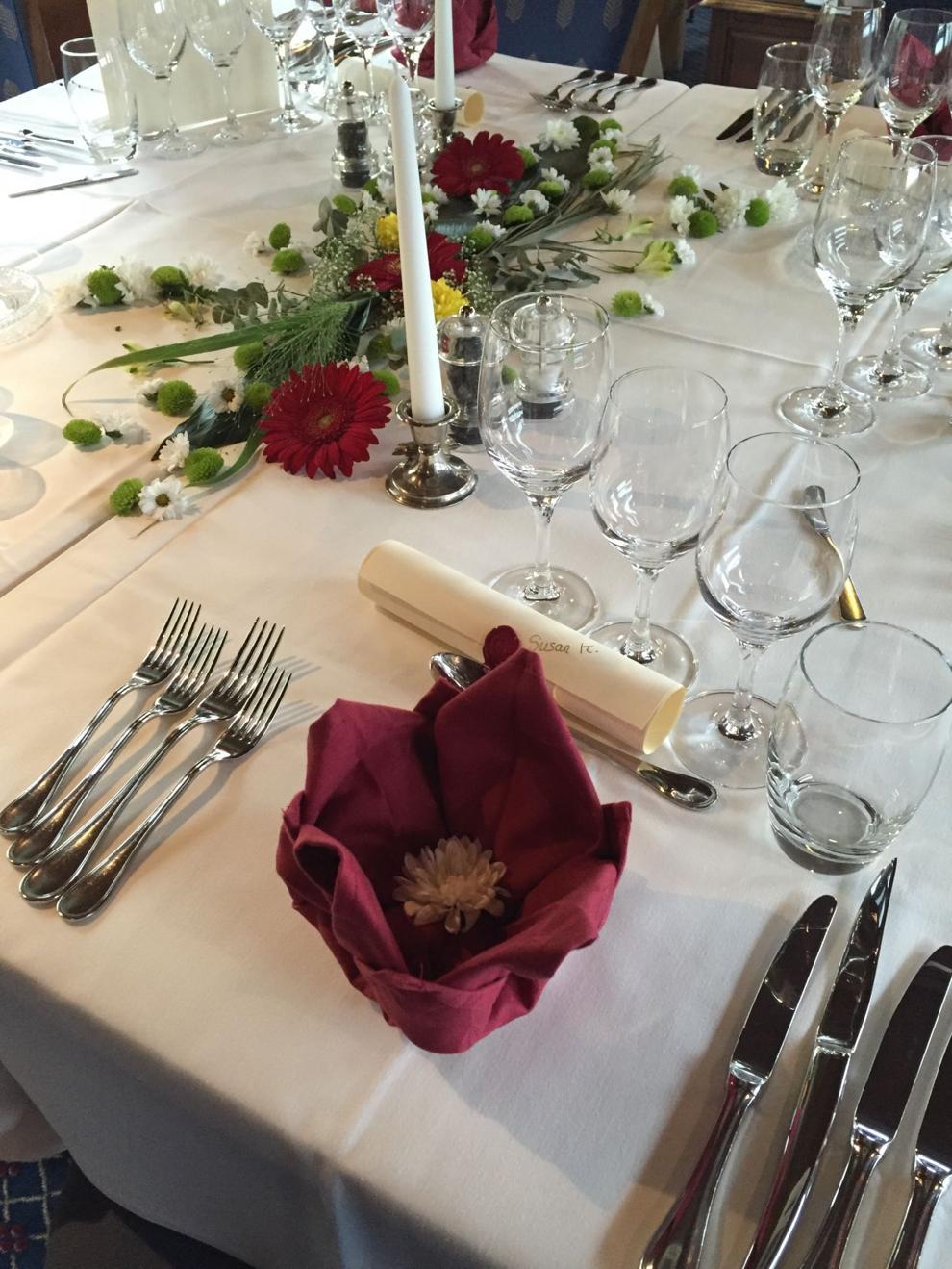 The Horizon II gets everything right. It comfortably carried 12 passengers on my original trip. In 2005, French Country Waterways completely gutted and rebuilt the barge, and today it holds eight passengers, maximizing not only space but also attention to each guest.
I picked the Horizon II for my first barge trip based on its itinerary and reputation. I didn't know of French Country Waterways' St. Louis connection then, but I do now, and have great appreciation for the long-distance, mid-America-to-mid-France running of the company. Glenn Carr of Collinsville, Illinois, is president of the family-owned French Country Waterways and says, modestly, his company's success belongs "hands down to the good people who work for us."
His praise includes Patricia Schmidt, an interior designer from O'Fallon, Illinois (another local connection), whose firm handles the design and decorating of remodeled and refurbished French Country Waterways barges.
Schmidt chose dark French cherry wood to cover the walls of the Horizon II; red and blue solids, patterns and plaids for fabrics; and nautical finishing touches to make the barge feel as cozy as a country home and as chic as an upscale boutique hotel.
Four bedrooms sit on a lower level, down a few stairs. Large by barge standards, staterooms are designed to hold all belongings needed for the cruise – which aren't extensive due to its country-casual dress code, calling for only one night of jackets and ties for gentlemen. The en-suite bathrooms are stuffed with amenities including Bulgari toiletries, heated towel racks, fluffy bathrobes and showers with strong heads spewing hot water.
The dining room/lounge/library/help-yourself bar (which staff stocks with passengers' favorite brands) occupies the midlevel deck and is the place where passengers gather for drinks, meals, relaxation and conversation. The upper-level sundeck stretches over the front of the barge, a few steps up from the lounge. Passengers use the sundeck for alfresco dining, sunshine lounging, and embarking and disembarking from the barge at docks. Passengers also can borrow a bike stored on deck, hop off the barge as it travels through a lock, then bike or stroll to the next lock to reboard.
So what's so special about a Horizon II cruise? First off, the staff: On my spring 2016 trip, the talented crew consisted of the captain, a chef, two hostesses, a tour guide and a deckhand. (Six crew to eight passengers – a pampering ratio if ever there were one.) Although most of the crew were French, all spoke fluent English and were exceedingly accommodating and fun-loving.
I, as a gourmet, favored the chef, who delivered the most extraordinary meals three times a day. Eating and drinking on the Horizon II could substitute as a crash course in French culinary delights. Breakfast came with breads and pastries purchased fresh from the best bakery wherever we docked. Buffet lunches and multicourse dinners sourced ingredients from local markets and farms along the route. Three extraordinary French cheeses accompanied each lunch and dinner, as did a dramatic selection of premier cru, grand cru and special wines available only locally. Gourmets and oenophiles on my cruise agreed that the "chef's night-off" dinner excursion to the Michelin-starred Les Templiers in Les Bezards wasn't as good as most dinners on the barge.
Nothing much happens on a barge trip, and that's the beauty of it. The boat docked at night, on the outskirts of tiny villages, and floated during the day, at the pace of a swan, through ancient canals and locks flowing through backyards of villages and fertile countrysides. Once a day, passengers can take a tour or excursion by foot or car to some point of nearby interest. On my trip, we visited two remarkable chateaux, enjoyed a wine tasting, walked through several lovely villages, and toured a porcelain factory and outlet shop in Gien. But best was being on board, drinking fabulous wines, eating luscious meals, talking and relaxing on deck as we floated through scenery in the region noted as the "Garden of France," where every blink reveals a picture-postcard image of rural perfection and every minute brings pure pampering pleasure.
French Country Waterways, 800-222-1236, fcwl.com
FROM PARIS TO PORT
French Country Waterways owns and operates five barges (the Adrienne, Esprit, Nenuphar, Princess and Horizon II) traveling in different regions of France.
The Horizon II offers six-night cruises from early April to early November. Horizon II staff picks up passengers each Sunday afternoon at a predesignated Paris hotel and shuttles them to the barge, docked about 2½ hours away. Return to the same Paris hotel takes place the following Saturday morning after breakfast.
The all-inclusive price, starting at $6,095 per person based on double occupancy, includes round-trip transport from Paris, all meals, an open bar, fine wines, dinner at a Michelin-starred restaurant, and all tours and excursions. Tipping suggested at 5 percent of the tour fee costs extra and comes at the guest's discretion.