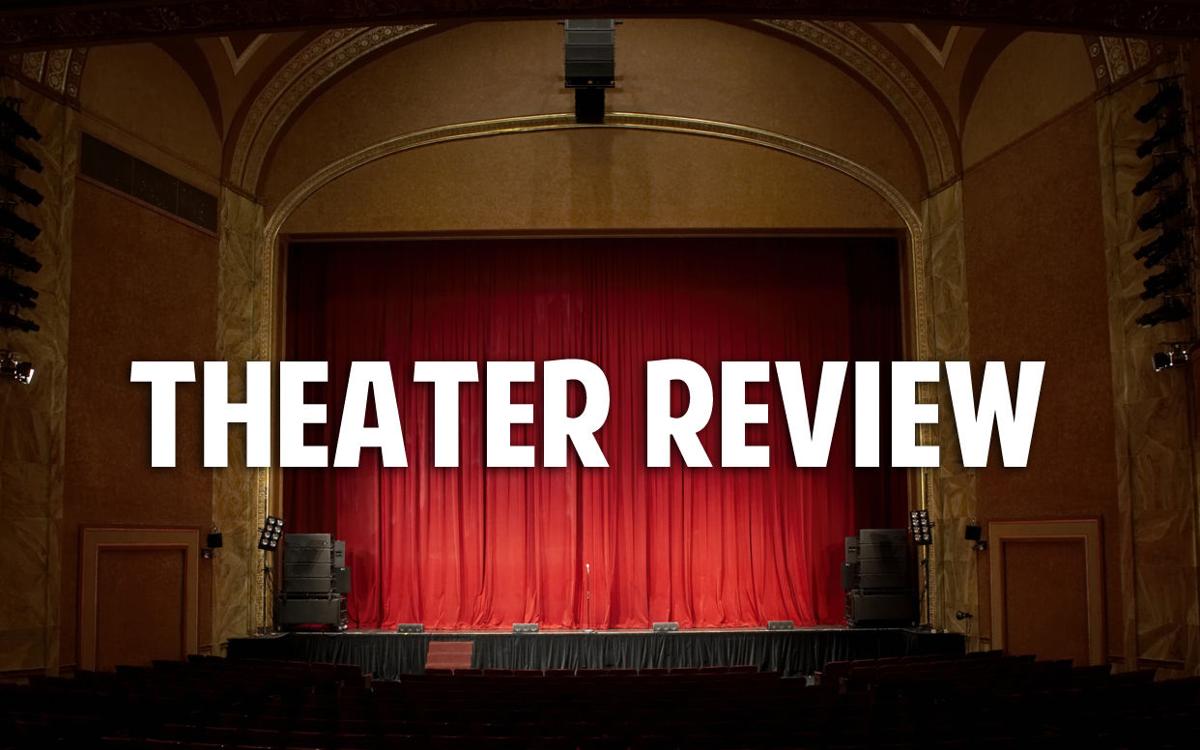 Story: Satan is annoyed. A new rebel in the Middle East who goes by the name of Jesus is sewing seeds of discontent among the downtrodden, vexing the Roman forces who occupy their land.
Before a series of maps, Satan carefully describes how Jesus' words and the subsequent, fledgling religion of Christianity have spread throughout much of the known world. The devil himself reminds us of multiple stories about this 'messiah,' but focuses primarily on the week before Jesus' execution.
Lucifer is not about to give up, but he does admit his frustrations at the love and tolerance exhibited by Jesus as he welcomes the poor, the disenfranchised, the sick, the weak and others whom the Christ says will join him in his kingdom beyond Earth. Still, the devil has his ways and his tricks and waits patiently for his next opportunity to wreak havoc.
Highlights: Bankside Repertory Theatre recently offered a holiday show that, despite a different theme and seasonal focus, nonetheless conveyed the meaning of love and tolerance behind Jesus' timeless message.
Other Info: John O'Hagan, one of the founding members of the Bankside Repertory company, starred in this one-man drama that received its American premiere in Alton. Written a few years ago by English playwright Justin Butcher, the two-act presentation allowed O'Hagan to stretch his acting abilities as he portrayed not only Satan but a variety of other characters, including animals.
O'Hagan arrived on the set dressed in a dark suit with a red tie appropriate for the devil, decrying the "globalized goodness" fostered by Jesus. Butcher's script is poetic, alluding to "Miriam" (Mary) and "Yussef" (Jesus) and sundry stories from the New Testament. Alex Hauf-Belden's lighting alternated between bright and soft depending upon the scenes taking place on his sparely adorned scenic design, which was dominated by that series of maps.
Hauf-Belden and O'Hagan added a pensive sound design which underscored Satan's fluctuating moods as he rails on about the "ostentatiously humble" Jesus. Butcher's words allowed O'Hagan to capably etch brief characterizations in the meandering script, and O'Hagan kept an audience's attention with his meticulous work.
In the end, however, despite O'Hagan's accurate program note that "the story really begins in this season," it was difficult to get into Butcher's story months ahead of Easter week.
Next up in Bankside's 2017-18 season will be a presentation of Deanna Jent's excellent and affecting drama about autism, Falling, with the playwright directing the production from April 19 through 28. Visit www.banksiderep.com for details.
Play: The Devil's Passion
Company: Bankside Repertory Theatre Company
Venue: Jacoby Arts Center, 627 East Broadway, Alton