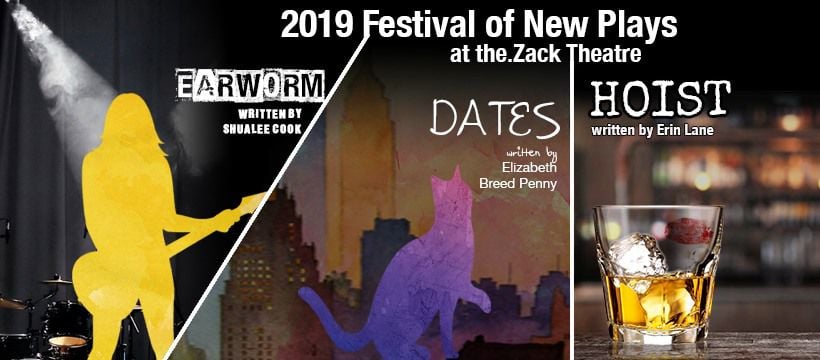 Story: A decade has passed since the punk rock tune, Candles Out, climbed the pop charts. It made the careers of its composer Sasha and her girlfriend Jory, who played it regularly at their concerts for the tune's devoted fans.
The story behind Candles Out, however, was filled with angst. Sasha's boyfriend 10 years ago, Trevor, had picked her 18th birthday to break up with her when she questioned him why he had stood her up for hours on her special day. After coming up with a lie or two, he verbally attacked her to defensively assuage his own tender ego.
Fledgling guitarist and songwriter Sasha was later comforted by her transgender friend Jory, and their friendship developed into romance. Jory even contributed some key edits to the song Sasha wrote about her painful breakup with Trevor.
Fast forward a decade and Trevor now is a teacher honored for his efforts to help less fortunate students. He's caught the fancy of a rock music reporter named Kess, who has helped put Sasha and Jory on the pop music map through her coverage of their work for years.
Gradually Kess learns the backstory about Candles Out and how it affected the lives not only of herself and what the song has meant to her personally, but also to Sasha, Jory, Trevor and Trevor's sister Elise. As uplifting as Candles Out has been for the women, it's been devastating and painful for Trevor whenever he's heard it through the years. And he's heard it a lot.
Sasha and Jory return to their home town to do a concert. Kess will be there and Sasha also has invited Elise, whom she sees by happenstance and from whom she learns what her ex-boyfriend has been doing since they split. Will she see Trevor once again as well? If so, how will that meeting go?
That song, Candles Out, seems to have a life of its own, and a fierce, aggressive personality to boot. Will the emotional highs and lows it has brought since its inception continue, or is it time to retire Candles Out to the oldies station?
Highlights: Playwright Shualee Cook's clever, two-act work was one of three original plays performed recently at the inaugural Festival of New Plays hosted by Tesseract Theatre Company.
Other Info: Tesseract founder and artistic director Taylor Gruenloh announced recently that Tesseract was "changing gears and identity starting late spring 2019." Instead of a traditional September-through-May theater season, Gruenloh stated that Tesseract was presenting its inaugural edition of an "annual Festival of New Plays, premiering three new works over the course of two weeks."
The three plays presented between May 15 and 26 were full productions performed in repertory, with all available for each of the festival's two weekends. Gruenloh announced to the full house at the Thursday, May 23 performance that reception to this inaugural collection had been very good, offering encouragement for the second annual festival, which will take place in June 2020.
Cook has demonstrated her knack for playwrighting with such gems as An Invitation Out, Music of the Goddess and others. For Earworm, she doubled not only as writer but also as the impish Song itself with a capital 'S' and an animated, in more ways than one, depiction of Candles Out.
Like the title, she manifested Candles Out as a hyperactive, self-absorbed creation which songwriter Sasha freely admitted had a life of its own. With a notable assist from costume designer Nikki Leeper, "Song" cavorted about the stage in keyboard-designed leggings and a musical motif of a jacket to embellish the character's persona.
Cook's performance was the strength of the show, although it must be pointed out it has to be tough to compete with a 'Song' for recognition on stage. There were also fine contributions by Chris Jones as Trevor, showing the young man's hurtful immaturity as well as the fine educational professional he became, and by Colleen Backer as his sister, an ancillary character.
Eleanor Humphrey had fun as music writer Kess, as did Megan Wiegert as the kind-hearted Sasha, who utilized her songwriting skills as catharsis for Trevor's emotional wallop on her 18th birthday, and Julia Bennett as sidekick-turned-lover Jory.
Ted Drury contributed the accentuating hard-rock sound design and Katie Palazzola designed the simple set, nicely accented with music posters on a foreground column and a mini-stage in back for 'performances' by Sasha and Jory, all lit by Cheyenne Groom.
Director Morgan Maul-Smith allowed her players the freedom to interpret their characters' banter to their best ability as each of them described how Candles Out had changed their lives.
Other plays receiving their world premieres at the festival were Elizabeth Breed Penny's Dates and Hoist, written by Erin Lane.
All of the playwrights, performers and technical artists owe thanks to Gruenloh for his ambitious vision of presenting a trio of full-length plays at Tesseract Theatre Company's inaugural Festival of New Plays. It all bodes well for next year's edition.
Play: Earworm
Company: Tesseract Theatre Company
Venue: .ZACK Incubator, 3224 Locust Street
Dates: Run concluded
Artwork courtesy of Tesseract Theatre Company