Much to the delight of theatergoers throughout the metro area, proscenium arches and similar structures here will never, ever go to cobwebs and dust thanks to the efforts and enthusiasm of the troupes that follow!
METRO THEATER COMPANY
From this troupe, the holiday cinema classic It's a Wonderful Life comes to the stage with an adaptation by John Wolbers in the style of a 1940s radio broadcast. The original production takes the stage at The Grandel from Nov. 17 to Dec. 15.
Metro Theater Company, 3311 Washington Ave., St. Louis, 314-932-7414, metroplays.org
THE FABULOUS FOX THEATRE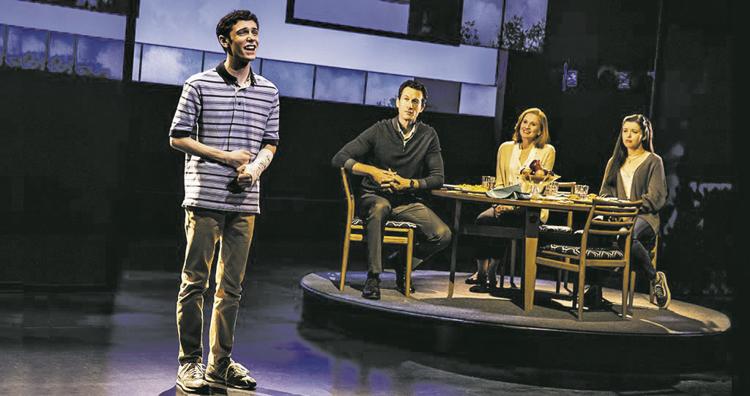 For many folks, the return of the blockbuster musical Hamilton in 2020 will highlight the 2019-20 season at The Fabulous Fox Theatre. First, though, that local landmark stages Dear Evan Hansen, winner of the 2017 Tony Award for Best Musical, from Oct. 22 to Nov. 3. The fall season also features the revival of Hello, Dolly! from Oct. 1 to 13 and another touring production of Wicked from Dec. 4 to 29. Shorter runs include Jimmy Buffett's Escape to Margaritaville from Oct. 18 to 20, Stomp from Nov. 15 to 17 and Cirque Dreams Holidaze from Nov. 29 to 30.
The Fabulous Fox Theatre, 527 N. Grand Blvd., St. Louis, 314-534-1678, foxstl.com
THE MIDNIGHT COMPANY
The Midnight Company presents the world premiere of A Model for Matisse at the .ZACK from Sept. 12 to 21. Based on a documentary by Barbara F. Freed, the drama by Freed and Midnight Company artistic director Joe Hanrahan tells the story of late 19th- to 20th-century French artist Henri Matisse and his collaboration with a nun named Sister Jacques-Marie to design the revolutionary Chapel of the Rosary in the French Mediterranean village of Vence, despite widespread skepticism.
The Midnight Company, 5238 Mild Drive, St. Louis, 314-487-5305, midnightcompany.com
NEW JEWISH THEATRE
New Jewish Theatre ushers in its 23nd season on Oct. 10 with the comedy Brighton Beach Memoirs, the first installment in Neil Simon's autobiographical Eugene trilogy, which runs from Oct. 10 to 27. Then, from Dec. 5 to 22, Will Bonfiglio reprises his St. Louis Theater Circle award-winning role in the one-man show Fully Committed.
New Jewish Theatre, Jewish Community Center, 2 Millstone Campus Drive, St. Louis, 314-442-3283, newjewishtheatre.org
INSIGHT THEATRE COMPANY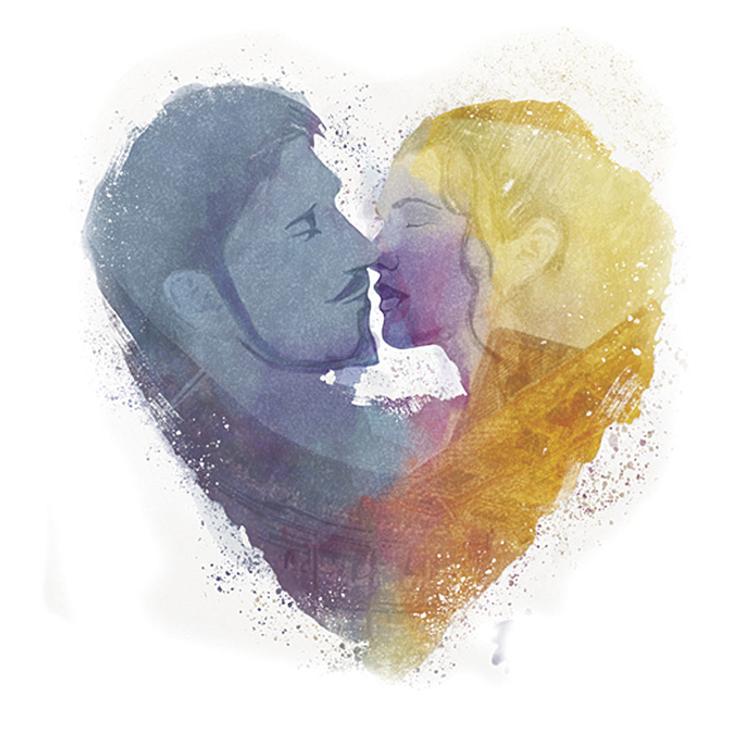 Insight's 2019 season, titled A Riot of the Heart, concludes when it presents the 2014 stage version of Shakespeare in Love, the Oscar winner for Best Picture in 1999, from Aug. 29 to Sept. 15. Suffering from writer's block, Will Shakespeare is inspired by a beautiful young woman named Viola, who proclaims, "I must have poetry in my life, and adventure, and love – a riot of the heart."
Insight Theatre Company, 3224 Locust St., No. 21, St. Louis, 314-556-1293, insighttheatrecompany.com
PLAYHOUSE @ WESTPORT PLAZA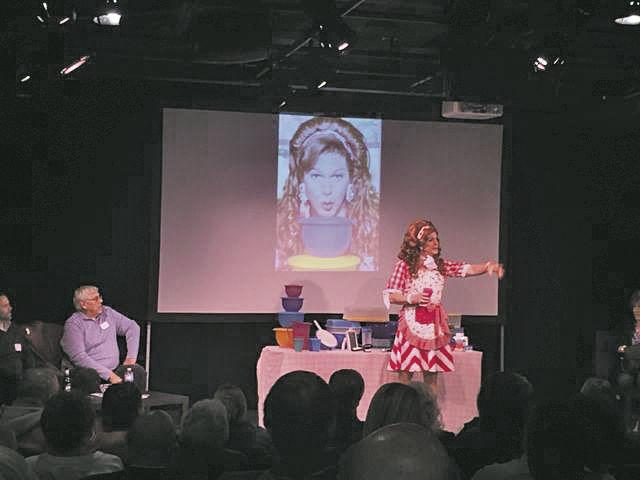 This venue's fall series includes two returning audience favorites, Dixie's Tupperware Party from Oct. 29 to Nov. 24 and Sister's Christmas Catechism from Dec. 10 to 22. Also on tap are ABBA Fab: The Premier ABBA Experience from Sept. 19 to 22, December '63: Original Jersey Boys Tribute from Oct. 18 to 20 and Rockin' Chair on Oct. 25 and 26.
Playhouse @ Westport Plaza, 635 Westport Plaza Drive, Maryland Heights, 314-616-4455, playhouseatwestport.com
NEW LINE THEATRE
Cry-Baby, based on the film by John Waters, opens New Line's 29th season, having previously received its regional premiere from that troupe in 2012. Cry-Baby runs from Sept. 26 to Oct. 19.
New Line Theatre, 3800-A Keokuk St., St. Louis 314-773-6526, newlinetheatre.com
THE Q COLLECTIVE
The Q Collective continues its 2019 season when it presents Revival: A Southern Gothic Gospel Cabaret by Bobby Britton Jr. about his "Texas upbringing, experience with the Southern Evangelical Church and his time in conversion therapy," according to the company's news release. Revival runs from Aug. 16 to 18, followed in October by the troupe's second annual Coming Out Play Festival from Oct. 17 to 20.
The Q Collective, 314-252-8033, theqcollective.theater
THE REPERTORY THEATRE OF ST. LOUIS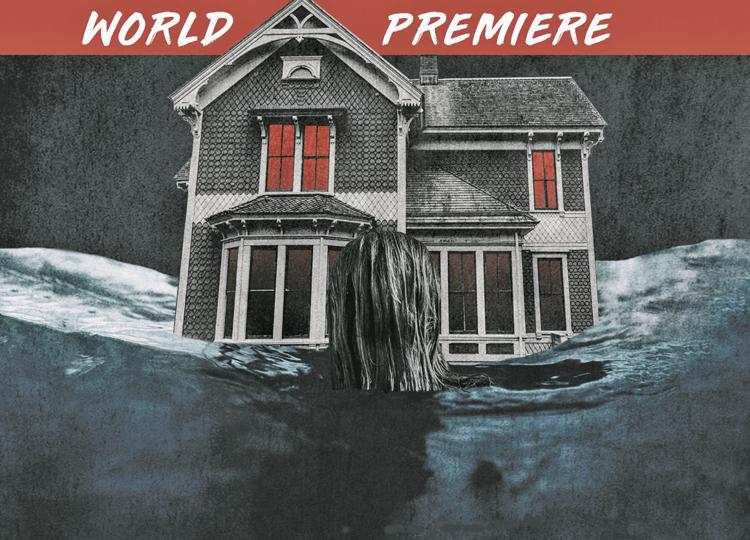 Hana S. Sharif, who was named in 2018 to succeed the retiring Steven Woolf as The Rep's artistic director, presents her first season of selections beginning in September, when The Rep opens its 2019-20 season. Her ambitious initial year begins with Angels in America, Tony Kushner's Pulitzer- and Tony-winning two-part drama about the advent of the AIDS crisis in the 1980s; both parts of the epic will be presented in a rotating schedule from Sept. 4 to Oct. 6 on the Loretto-Hilton Center for the Performing Arts Mainstage in Webster Groves. One of Broadway's most celebrated shows of 2018-19, The Lifespan of a Fact, follows, from Oct. 16 to Nov. 10. From Dec. 4 to 29, The Rep offers the perennially popular Jane Austen's Pride and Prejudice in an adaptation by Christopher Baker. In its intimate Studio Theatre, which offers often-edgier fare, The Rep presents the world premiere of Feeding Beatrice, a "gothic tale" about a creepy, unwelcome houseguest; the play runs from Oct. 30 to Nov. 17.
The Repertory Theatre of St. Louis, 130 Edgar Road, St. Louis, 314-968-4925, repstl.org
R-S THEATRICS
This troupe's Season of Finding Home opens with the musical A Man of No Importance from Aug. 8 to 25; based on a 1994 film, it focuses on the leader of an amateur theater group in Dublin who fights against the objections of authorities to stage a production of Oscar Wilde's tragedy Salome at his church. A Man of No Importance comes from the team behind the Broadway sensation Ragtime. Following it is the company's production of Pulitzer Prize-winner Quiara Alegria Hudes' drama Daphne's Dive from Dec. 6 to 22.
R-S Theatrics, 314-252-8812, r-stheatrics.com
SHAKESPEARE FESTIVAL ST. LOUIS
Shakespeare Festival St. Louis continues to expand its repertoire with a trio of offerings between September and November. This year's edition of Shakespeare in the Streets takes place on Sept. 13 and 14 in two locations. Love at the River's Edge by playwright Mariah Richardson adapts As You Like It. The free event, a collaboration among Shakespeare Festival St. Louis, Normandy Schools Collaborative, Brussels High School, Beyond Housing and Kinder Restaurant, starts at the corner of Page and Ferguson in north St. Louis County. Patrons then travel by bus to St. Charles, board the Golden Eagle ferry and subsequently disembark in Brussels, Illinois, for the remainder of the show, before returning to the North County site. A free collaboration among Shakespeare Festival St. Louis, Big Muddy Dance Company and Jazz St. Louis titled Such Sweet Thunder takes place from Oct. 3 to 5 in the Public Media Commons on Olive Blvd. in St. Louis' Grand Center; Jazz St. Louis is reconstructing the unpublished original score by Duke Ellington, with Big Muddy commissioning new choreography based on dances by Belgian choreographer Maurice Bejart. Then, from Nov. 20 to 23, Shakespeare Festival St. Louis presents readings of four new plays by members of its Conference Regional Writers Project, as well as by conference co-director Carter W. Lewis.
Shakespeare Festival St. Louis, 6604 Fine Arts Drive, St. Louis, 314-531-9800, sfstl.com
SLIGHTLY ASKEW THEATRE ENSEMBLE
SATE continues its 13th season, titled The Season of Ritual, with a production of Sophocles' classic Antigone, in collaboration with Equally Represented Arts. From Nov. 6 to 23, SATE then presents The Women of Lockerbie, written in the structure of a Greek tragedy, examining the terrorist bombing of Pan Am Flight 103 over Scotland in 1988.
Slightly Askew Theatre Ensemble, 821 Sudbury Drive, Second Floor, St. Louis, 314-537-5549, slightlyoff.org
THE ST. LOUIS BLACK REPERTORY
A Season of Civil Rights, Identity and Soul, The Black Rep's 43rd season, opens on Sept. 4 with Don't Bother Me, I Can't Cope, running through Sept. 22 at Washington University in St. Louis' Edison Theatre. The award-winning show from 1971 was the first musical revue in the history of Broadway to be written and directed by African American women (Vinette Carol and Micki Grant), with the work's focus on economic and racial injustice still germane today.
The St. Louis Black Repertory, 6662 Olive Blvd, University City, 314-534-3810, theblackrep.org
STAGES ST. LOUIS
In September, STAGES showcases the company's second production ever of the moving musical classic Man of La Mancha, a fictionalized account of Spanish writer Miguel de Cervantes and his best-known character, Don Quixote, as Cervantes, imprisoned, awaits his fate before the Spanish Inquisition. Winner of the Tony Award for Best Musical in 1966, it features a book by Dale Wasserman, music by Mitch Leigh and lyrics by Joe Darion. Man of La Mancha runs from Sept. 6 to Oct. 6.
STAGES St. Louis, 1023 Chesterfield Parkway East, Chesterfield, 314-821-2407, stagesstlouis.org
STIFEL THEATRE
Stifel kicks off its 2019-20 season on Oct. 8 and 9, when Mary Bridget Davies reprises her Tony-nominated title role in A Night With Janis Joplin. The Disney Junior Holiday Party makes an appearance on Dec. 4, followed by a performance of The Elf on the Shelf: A Christmas Musical on Dec. 19.
Stifel Theatre, 1400 Market St., St. Louis, 314-499-7600, stifeltheatre.com
STRAY DOG THEATRE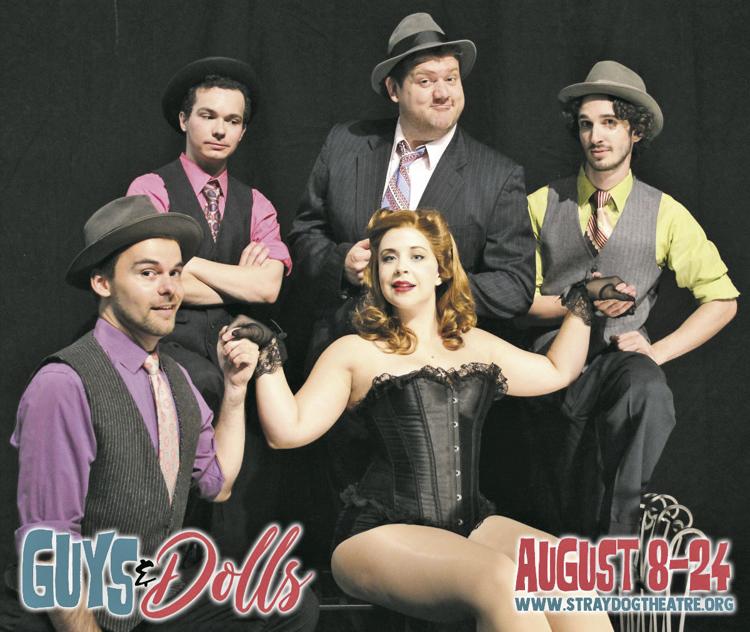 This troupe's production of the venerable musical Guys and Dolls continues through Aug. 24. That's followed from Aug. 29 to 31 by its annual free Short Play Festival, which features four new works. In October, Stray Dog opens its 16th season with the return of one of its all-time audience favorites, The Who's Tommy, based on the classic rock opera of the same name, running from Oct. 10 to 26. Its holiday offering will be the musical Disenchanted, in which "Snow White and her posse of disgruntled princesses … have come to life to set the record straight and give fairy tales the bird," according to Stray Dog's website. Disenchanted runs from Dec. 5 to 21.
Stray Dog Theatre, 2336 Tennessee Ave., St. Louis, 314-865-1995, straydogtheatre.org
ST. LOUIS ACTORS' STUDIO
The troupe's 13th season is titled Two to Tango, with "the sort of clarity and theatrical density that only the two-hander can achieve," says the company in its news release. "The season of exclusively two-character plays will journey through our most closely complex relationships: Mentor and Apprentice; Husband and Wife; Mothers and Child." The season opens on Sept. 20 with Michael Weller's Fifty Words, a drama about two characters' first night alone in several years while their son is away for the evening – and the awkwardness that ensues. The show runs through Oct. 6, followed from Dec. 6 to 22 by David Mamet's A Life in the Theater, about two actors at opposite ends of their careers.
St. Louis Actors' Studio, 360 N. Boyle Ave., St. Louis, 314-458-2978, stlas.org
ST LOU FRINGE FESTIVAL
Performance companies and artists from throughout the country are scheduled to participate in the eighth annual St Lou Fringe Festival in St. Louis' Grand Center from Aug. 13 to 18. Venues used for performances in the center include the Kranzberg Fine Arts Building and the .ZACK. Several local companies are participating, including Tesseract Theatre Company, The Q Collective, That Uppity Theatre Company with MTUG, First Run Theatre and Good People Theater Company, as well as acts from out of town.
St Lou Fringe Festival, 911 Washington Ave., Suite 664, St. Louis, 314-643-7853, stlouisfringe.com
ST. LOUIS SHAKESPEARE
St. Louis Shakespeare opens its 35th season with a production of Patrick Barlow's famed comedy, The 39 Steps, filled with witty references to the master of cinematic suspense, Alfred Hitchcock. The 39 Steps runs from Aug. 30 to Sept. 7. From Nov. 1 to 9, the company stages its latest version of The Merchant of Venice. Both shows run at Tower Grove Church at 4257 Magnolia Ave. in St. Louis.
St. Louis Shakespeare, 4579 Laclede Ave., St. Louis, 314-361-5664, stlshakespeare.org
UNION AVENUE OPERA
The local premiere of Tom Cipullo's dramatic opera Glory Denied concludes UAO's 25th anniversary season from Aug. 16 to 25. The troupe describes it as the true saga of Vietnam War veteran Col. Jim Thompson, the longest-held American POW in U.S. history.
Union Avenue Opera, 733 Union Blvd., St. Louis, 314-361-2881, unionavenueopera.org
UPSTREAM THEATER
The Agitators kicks off Upstream's season at the Kranzberg Arts Center in St. Louis' Grand Center. Mat Smart's 2017 drama focuses on the relationship between 19th-century abolitionists Frederick Douglass and Susan B. Anthony, and runs from Sept. 27 to Oct. 13.
Upstream Theater, P.O. Box 300006, St. Louis, 314-863-4999, upstreamtheater.org
VARIETY THEATRE
You can fly a kite, feed the birds and more when Variety Theatre presents Mary Poppins from Oct. 18 to 27 as its 11th annual production. Under the leadership of CEO Jan Albus and director/choreographer Lara Teeter, Variety casts top theatrical talents, as well as a children's ensemble featuring kids of all ability levels, including some with disabilities. Mary Poppins runs at the Touhill Performing Arts Center on the campus of the University of Missouri-St. Louis.
Variety Theatre, 314-720-7706, varietystl.org
WEST END PLAYERS GUILD
A world premiere numbers among the items on the schedule for the 109th season of the West End Players Guild, which opens with Bill Cain's Equivocation from Sept. 27 to Oct. 6. In that tale, William Shakespeare is commissioned by the king of England to write a play about the Gunpowder Plot to blow up Parliament. But does the king's version jibe with the facts? The world premiere takes place from Dec. 6 to 15, when the guild presents Vladimir Zelevinsky's The Cricket on the Hearth, an adaptation of the famed Charles Dickens story.
West End Players Guild, 733 Union Blvd., St. Louis, 314-667-5686, westendplayers.org
WINTER OPERA SAINT LOUIS
Season 13 from Winter Opera Saint Louis gets underway on Nov. 8 and 10, when the company presents the classic Gilbert & Sullivan comic opera The Pirates of Penzance at the Skip Viragh Center for the Arts on the campus of Creve Coeur's Chaminade College Preparatory School.
Winter Opera Saint Louis, 2322 Marconi Ave., St. Louis, 314-865-0038, winteroperastl.org