The metro area's music scene remains as lively as ever, offering jazz, folk, orchestral and operatic selections year-round.
CATHEDRAL CONCERTS
Cathedral Concerts has an exceptional fall and winter season planned. Its series kicks off with The Four Italian Tenors, who will perform sacred tenor arias and songs on their debut U.S. tour, arriving in St. Louis on Oct. 29. In November, one of the world's leading vocal ensembles, Tenebrae, brings their unforgettable voices to the Cathedral Basilica of Saint Louis on Nov. 16. The organization transitions into the sounds of the season with an appearance by the Vienna Boys Choir, who perform their holiday concert on Nov. 29. For two days in December, Christmas at the Cathedral returns to put area residents in the holiday spirit on Dec. 7 and 8. The season continues into April 2020.
Cathedral Concerts, 4431 Lindell Blvd., St. Louis, 314-533-7662, cathedralconcerts.org
JAZZ ST. LOUIS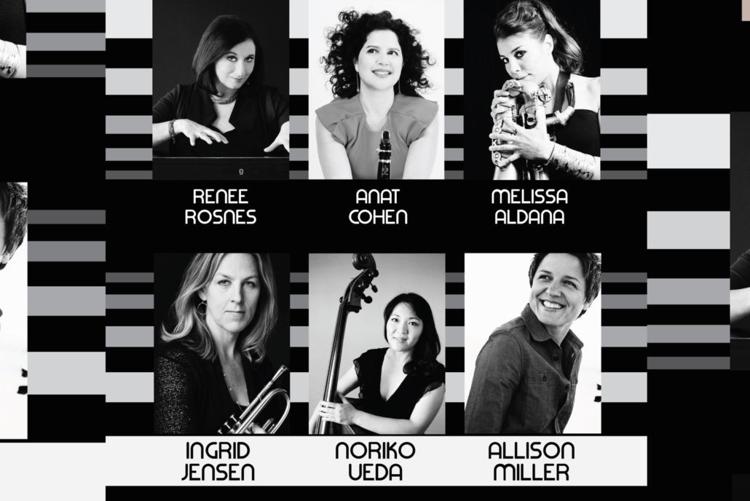 Jazz St. Louis is gearing up for its 2019-20 season, featuring a stacked roster of performances, starting with a five-day engagement by Joshua Redman from Sept. 25 to 29. Artemis, an international all-star group of performers, takes the stage the following month, from Oct. 9 to 13. Later in the month, the Freddy Cole Quintet featuring Houston Person brings two jazz legends center stage for an unforgettable set of performances from Oct. 23 to 27. Regina Carter and Xavier Davis team to bring a powerful jazz violin/piano experience from Nov. 6 to 10, and Pat Martino's 75th birthday celebration rounds out November from the 20th to the 24th. Jazz St. Louis wraps up 2019 with performances by Alicia Olatuja from Dec. 4 to 8 and Nate Smith + KINFOLK from Dec. 18 to 22. The season continues through the end of May 2020, bringing boundless talent to the stage.
Jazz St. Louis, 3536 Washington Ave., St. Louis, 314-571-6000, jazzstl.org
ST. LOUIS SYMPHONY ORCHESTRA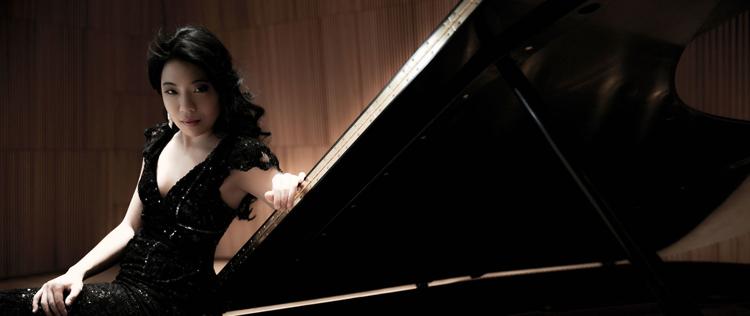 The lauded SLSO is busy preparing for a thrilling 2019-20 season, beginning with a concert in Forest Park on Sept. 12. Later that week, the symphony allows attendees to relive iconic moments from their favorite films via the music of John Williams, which will be performed from Sept. 13 to 15. The end of September sees the SLSO welcome Stéphane Denève to his first concerts as music director on Sept. 21 and 22. Joyce Yang makes her SLSO debut with Rachmaninoff's Third Piano Concerto on Oct. 4 and 5, followed by a special Music Without Boundaries production on Oct. 6 that explores music from different cultures. On Oct. 11, the SLSO pays homage to Aretha Franklin in a one-night-only concert experience, and that Saturday and Sunday, conductor laureate Leonard Slatkin celebrates his 75th birthday with Strauss' Ein Heldenleben. From Oct. 25 to 27, step into the world of Harry Potter and the Half-Blood Prince, which will be projected onto a giant screen and accompanied by the SLSO. A family classic returns to the SLSO from Nov. 29 to Dec. 1 in The Nutcracker, and the beloved Mercy Holiday Celebration takes place from Dec. 13 to 15. The sounds of the season continue with A Gospel Christmas on Dec. 18 and 19, and Home Alone in Concert is back by popular demand on Dec. 20 and 21.
St. Louis Symphony Orchestra, 718 N. Grand Blvd., St. Louis, 314-533-2500, slso.org
THE SHELDON CONCERT HALL & ART GALLERIES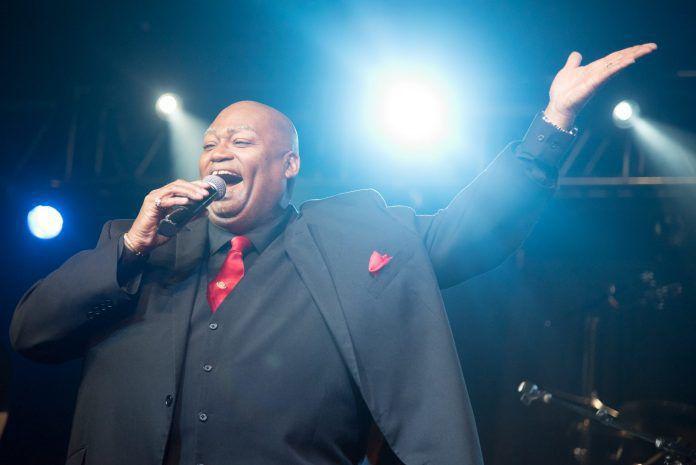 The Sheldon's forthcoming season is bursting with talent, starting with jazz greats Double Vision Revisited on Aug. 13. On Aug. 20, celebrate Andy Waggoner's 40th birthday with a night full of special guests. Acoustic duo The Milk Carton Kids take the stage on Aug. 25, and Nine Network celebrates its 65th birthday with Marty Stuart and His Fabulous Superlatives on Sept. 22. The Kingdom Choir is known for their showstopping performance at the wedding of Prince Harry and Meghan Markle in 2018, and now the choir arrives here for a performance on Oct. 3. Grammy-winning vocalist Cécile McLorin Salvant performs with the Aaron Diehl Trio on Oct. 5, and Mat Kearney revisits songs from his breakout album on Oct. 17. Harlem 100 featuring Mwenso & the Shakes and guests bring their jazz sounds on Nov. 9, and Venezuelan singer Nella takes the stage on Nov. 16. Ring in the holiday season with Dailey & Vincent on Dec. 6, followed by seasonal songs from vocalist Charles Glenn on Dec. 10 and 11.
The Sheldon Concert Hall & Art Galleries, 3648 Washington Blvd., St. Louis, 314-533-9900, thesheldon.org
WINTER OPERA SAINT LOUIS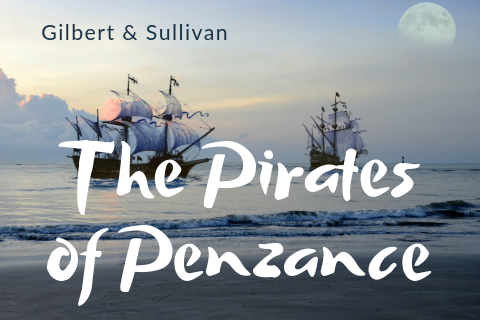 Winter Opera Saint Louis kicks off its 13th season on Nov. 8 and 10 with The Pirates of Penzance, sponsored by Mary Pillsbury. In the show, young Frederic is finally released from his pirate apprenticeship on his 21st birthday. On reaching shore, he quickly falls in love with the beautiful Mabel, only to learn that his Feb. 29 – leap day – birthday means he's still a pirate! The company also hosts its Opera Nights on Aug. 28 at Dominic's on The Hill, where guests can call in advance to request their favorite arias, art songs of musical theater numbers.
Winter Opera Saint Louis, 2324 Marconi Ave., St. Louis, 314-865-0038, winteroperastl.org
UNION AVENUE OPERA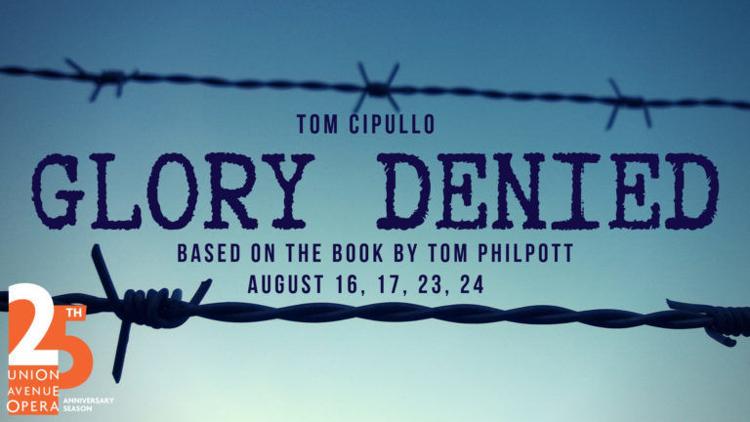 Union Avenue Opera ends its 25th season with Glory Denied, a performance that tells the story of America's longest-held prisoner of war, who returns to the streets of America from the jungles of Southeast Asia. It's the true story of Col. Jim Thompson, who, like many veterans, fought nobly for his nation and faces hurdles while reacclimating to society. Glory Denied runs on Aug. 16, 17, 23 and 24. Union Avenue Opera also recognizes its 25th anniversary in 2019 and will celebrate at an Oct. 10 gala at The Barnett on Washington.
Union Avenue Opera, 733 Union Blvd., St. Louis, 314-361-2881, unionavenueopera.org