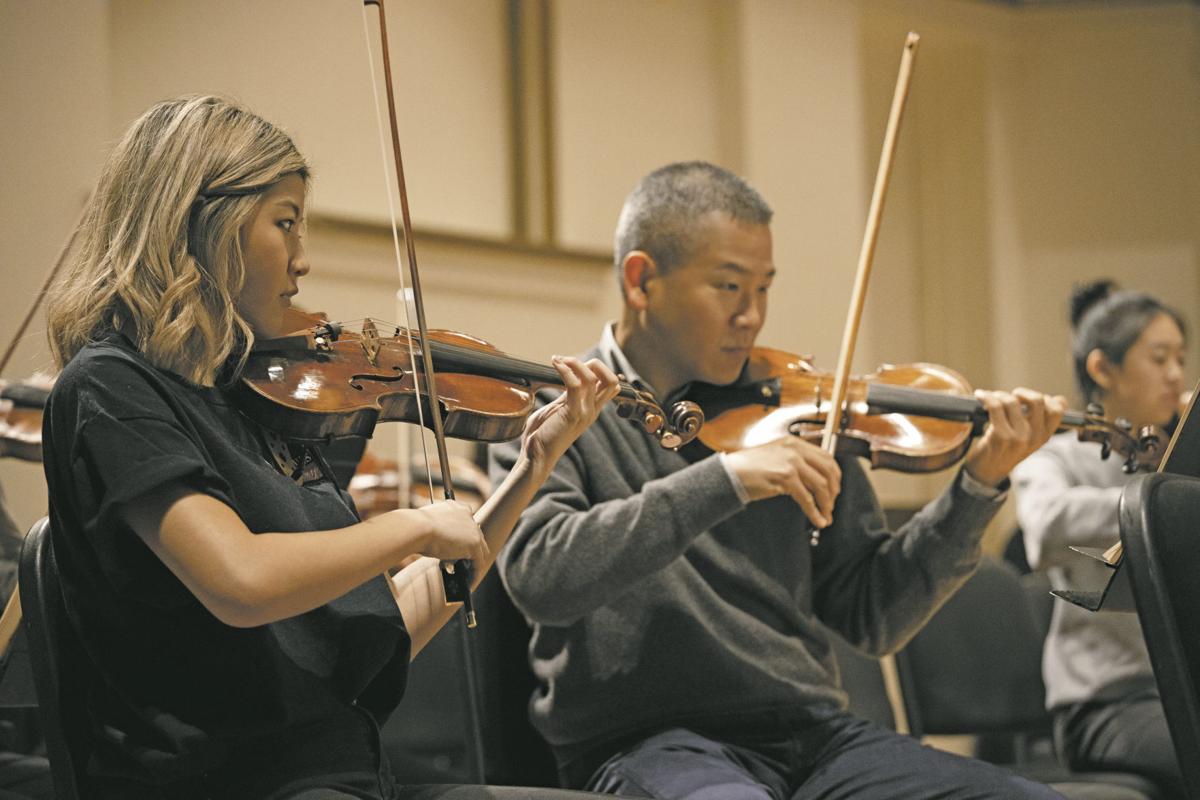 The St. Louis Symphony Youth Orchestra is celebrating its golden anniversary this season – and quite frankly, we all should exhibit and enjoy such vivacity on turning 50.
The Youth Orchestra's milestone celebration has included and will include concerts, special events and a nationally broadcast radio program featuring the ensemble, according to a press release issued last November by the St. Louis Symphony Orchestra, reportedly the nation's second-oldest orchestra.
"The entire [St. Louis Symphony Orchestra] family congratulates the Youth Orchestra on its 50th anniversary," Marie-Hélène Bernard, SLSO's president and CEO, states in that release.
"The YO is a proven training ground for the next generation of great musicians, but is also a productive platform to develop the region's next leaders. YO alumni have gone on to lead successful careers both within and outside the music industry, and we are proud of all of their accomplishments."
Each season, the Youth Orchestra offers a trio of professional-level performances in St. Louis' glorious Powell Hall (itself a mere five years away from a 100th anniversary).
The ensemble originated in 1970, when none other than the legendary Leonard Slatkin, then SLSO's assistant director, founded it. Just two years earlier, Slatkin had taken the assistant directorship, which he left in 1977 to join the New Orleans Symphony Orchestra. He returned here in 1979, though, and when his tenure as music director ended 17 memorable years later, Slatkin became SLSO's conductor laureate.
An audition-only ensemble, the Youth Orchestra each season attracts more than 100 of the most talented instrumentalists aged 12 to 22 within 150 miles of the metro area, according to the release. Those instrumentalists represent more than 40 schools.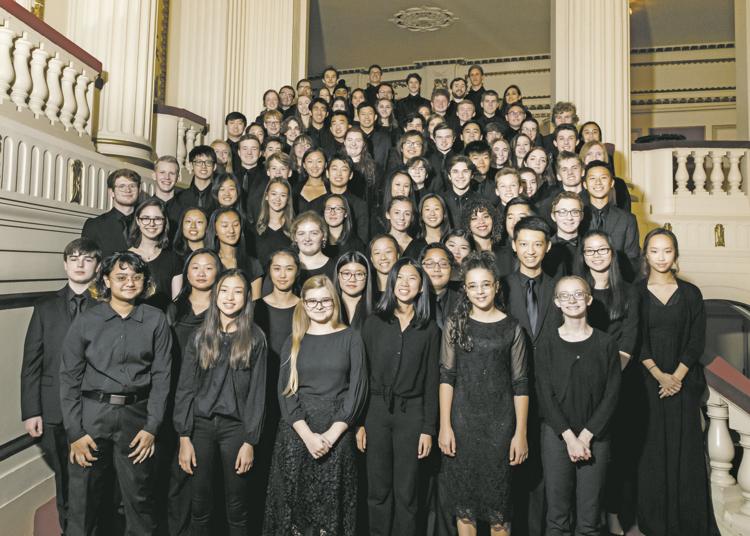 Gemma New, SLSO's resident conductor, has served as the Youth Orchestra's music director since the 2016-17 season.
Started as a means whereby young musicians could mature, the ensemble quickly earned accolades for its considerable talent. According to the release, a local reviewer lauded the Youth Orchestra for its inaugural 1970 concerts, noting that it "showed amazing strength for such a youthful and inexperienced organization."
In the years following that inaugural season, according to the release, the Youth Orchestra toured Europe, performed for President Jimmy Carter, hosted other student musicians from around the world and kept drawing capacity crowds to Powell Hall.
Beyond the three concerts each season, the Youth Orchestra offers a well-rounded experience to develop participants into lifelong musicians. Its members receive regular coaching and mentoring from the parent troupe's world-class musicians, and select members also take part in a peer-to-peer mentoring program that pairs them with younger music students in the metro area.
Among its more than 2,000 alumni, many Youth Orchestra veterans have pursued careers in music, according to the release. Many former members now play with SLSO, in fact: Kristin Ahlstrom, associate principal second violin; Felicia Foland, bassoon; Becky Boyer Hall, violin; Sarah Hogan Kaiser, double bass; Erin Schreiber, assistant concertmaster; and Mark Sparks, principal flute.
The Youth Orchestra's golden anniversary launched midway through last November, when the ensemble opened its latest season. That opening included not only Claude Debussy's La mer, the Victorian/Edwardian French composer's tripartite 1905 composition, but also works by the Italian Gioachino Rossini, the American John (Coolidge) Adams and the Russian Dmitri Shostakovich, all conducted by New.
A mid-January event under conductor Kevin McBeth followed and, aptly enough, included birthday cake and bubbly. It involved compositions by Shostakovich, the Finnish Jean Sibelius, the German Johannes Brahms and the (ubiquitous) American John Williams.
The Youth Orchestra's next celebratory event takes place in little more than a week: a March 15 concert wherein New shares the podium with Stéphane Denève, the parent troupe's music director. Among other works, that concert culminates in a performance of Sergei Rachmaninoff's Symphonic Dances, the 1940 orchestral suite in three movements from the late Romantic period Russian titan.
Otherwise, on May 31, the Youth Orchestra will stage its seasonal finale. Joining it will be California-born pianist Lara Downes and From the Top, an independent nonprofit known for its longstanding NPR program and Public Broadcasting Service TV program with the same name that spotlight young musical talents.
For a future broadcast, From the Top will record that May 31 concert, whose full repertoire will be announced at a later date. At a minimum, the concert will include performances with Downes, soloists, a chamber ensemble – and the premiere of a new work composed for the whole Youth Orchestra by Slatkin himself.
Music to our ears! 
St. Louis Symphony Youth Orchestra, Powell Hall,
718 N. Grand Blvd., St. Louis, 314-533-2500,
slso.org/en/edu/youth-orchestra
Be the first to know
Get local news delivered to your inbox!