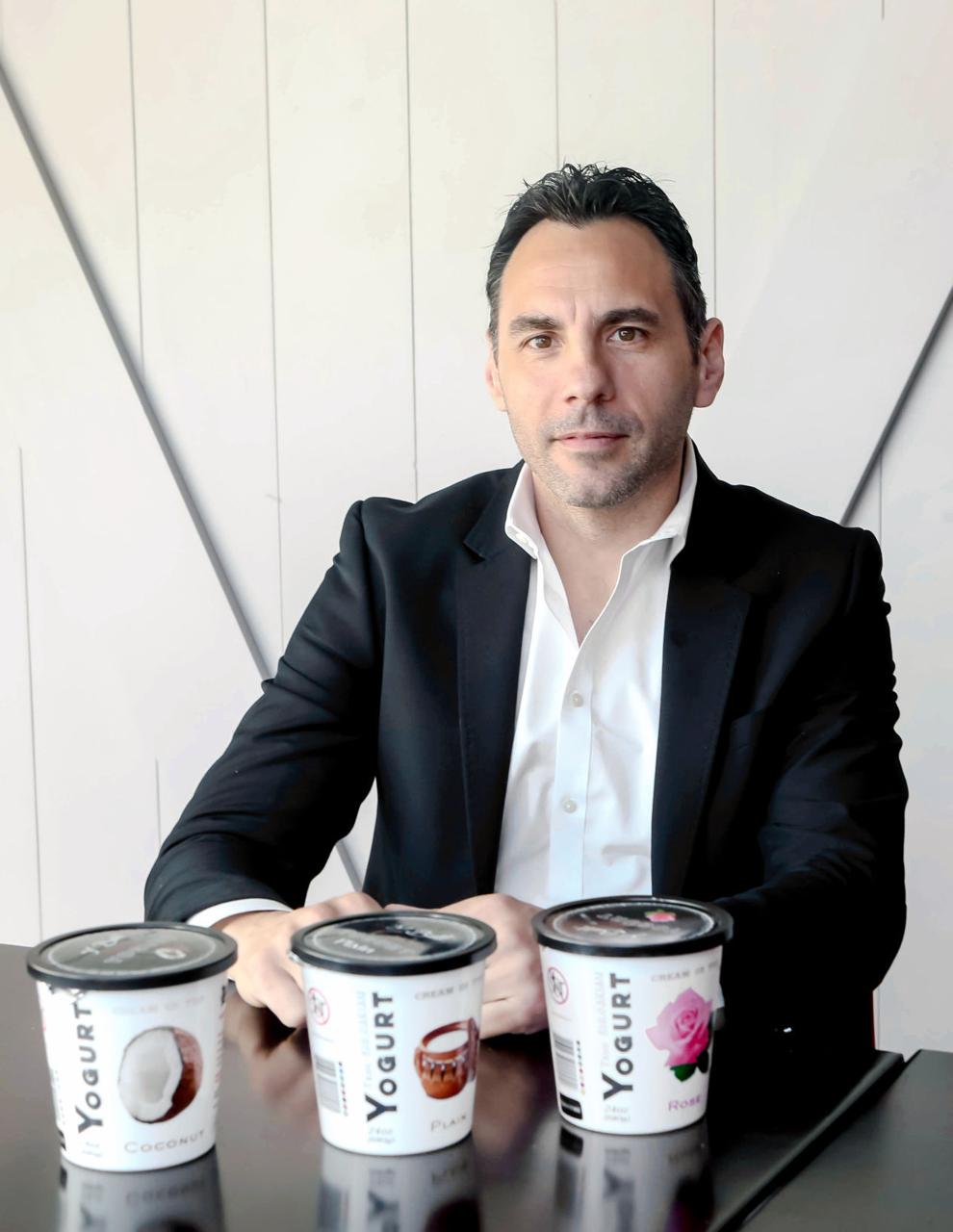 Teddy Ivanov grew up amid the sheep-covered mountains and farmlands of Bulgaria, where yogurt was a daily dietary staple. Like generation after generation for 13 centuries before him, Ivanov was taught by his family to make true Bulgarian yogurt – which is unique in that it contains Lactobacillus bulgaricus, a culture specific to Bulgaria that is credited with promoting longevity. "Bulgaria has the highest percentage of centenarians on the planet due to daily consumption of real yogurt containing this unique bacteria native to the country," Ivanov says.
When Ivanov came to the U.S. almost 20 years ago, he brought his culinary skills – including yogurt-making – with him. And now, the former restaurateur and former chef at Thomas Jefferson School in south St. Louis County is giving the metro area a taste of that talent with the fall launch of his own yogurt brand, Yobul!
Ivanov searched for years for yogurt that tasted like the Bulgarian treat he grew up preparing and eating, but none of the American market's brands stacked up to the flavor, texture and health benefits of yogurt made in Bulgaria, widely considered to be the homeland of yogurt.
A family trip home to Bulgaria, where Ivanov, his fiancée and daughter enjoyed homemade yogurt for breakfast every day, was the catalyst for his new venture to bring true Bulgarian yogurt to the U.S.
Ivanov spent two years researching how to perfect his own yogurt. What makes Yobul! different are the Lactobacillus bulgaricus live and active cultures, selected by a small company in Bulgaria and shipped to a small farm in Fenton, Illinois, where the yogurt has been in small-batch production since September. The production process is cup-set, meaning the milk and cultures are left to incubate at no lower than 115°F in each cup for approximately five hours, giving the yogurt its texture. Then, the yogurt is refrigerated for about five hours before being delivered to stores. "We make it in small batches so we can control the quality and outcome," Ivanov says.
Yobul! contains only local, farm-fresh, whole cow's milk and Bulgarian live and active cultures in its plain yogurt. "There are no additives and no sugar – it is sweetened with 100 percent Stevia leaf extract, so it is good for people who are more health-conscious," Ivanov says, adding that Yobul!'s flavored yogurts – rose and coconut – are made the same way, with only the addition of organic flavor extract. Next spring, Ivanov hopes to use sheep's milk, available seasonally, to blend with or take the place of cow's milk in some of the yogurt. Among its benefits, sheep's milk is richer than cow's milk in protein, calcium and other vitamins.
The fresh flavor and smooth, silky texture also set Yobul! apart, Ivanov says: "It has a refreshing, tart taste. You just have to try it – it's like nothing you can try on the U.S. market." Plus, it is made up of 35 percent calcium versus 15 to 20 percent calcium in many mainstream yogurts and aids in easier digestion due to low levels of lactic acid. "Two cups of our yogurt provide 70 percent of the daily calcium needed for most adults," he says.
The unique yogurt is available locally at United Provisions in the Delmar Loop in University City, Global Foods Market in Kirkwood and Balkan Grocery in Chesterfield, as well as at several international food stores in Chicago. "In Chicago, the city with the largest Bulgarian population outside of Bulgaria, they are going crazy for it," Ivanov says.
Next year, Yobul! plans to introduce two new flavors – orange and raspberry – and to expand to more stores in St. Louis, Chicago and beyond. "I want to introduce true Bulgarian yogurt to the U.S.," Ivanov says. "It tastes like home."
United Provisions in University City
Global Foods Market in Kirkwood
Balkan Grocery in Chesterfield